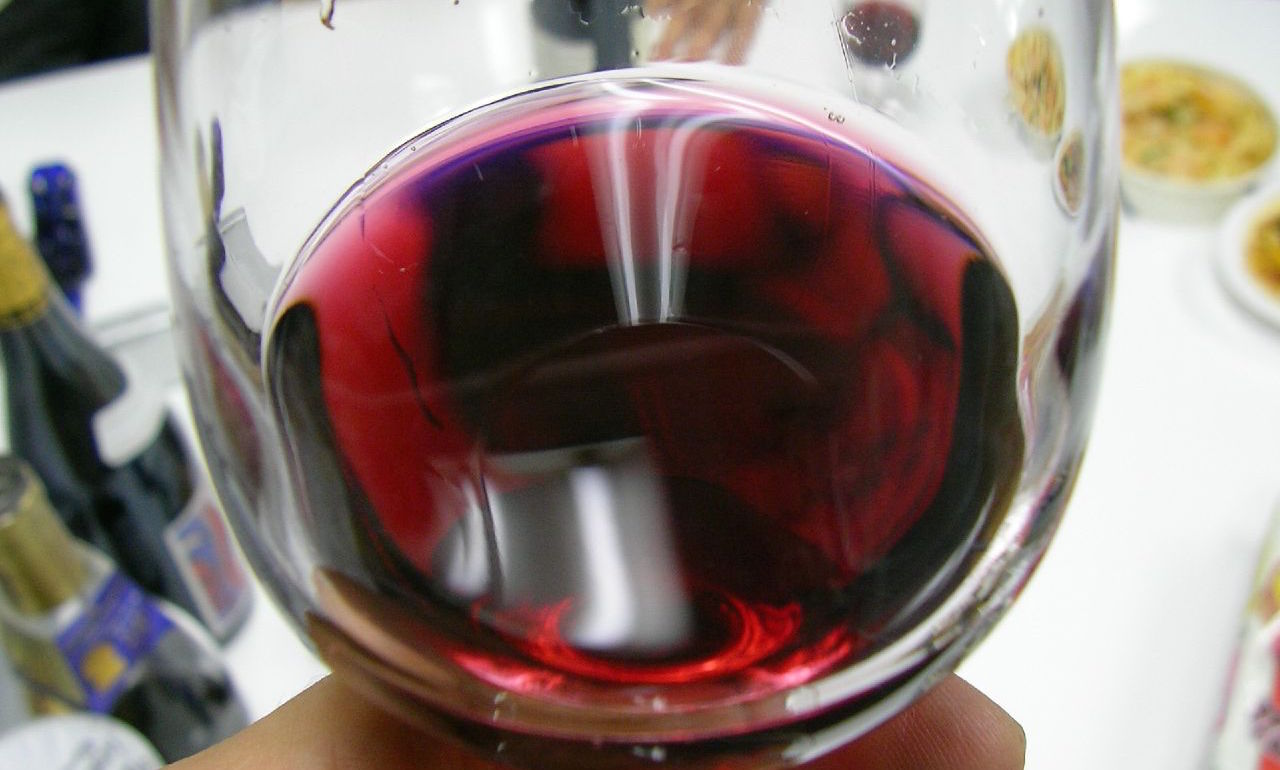 Greetings from Ocean City, New Jersey. This past Saturday, I checked into a rental house for the week with some friends. Since Ocean City is a dry town, we came with plenty of beer and wine, along with ingredients for a few basic cocktails.

While prepping dinner on the first night, we opened our first wine -- a rosé of Pinot Noir from Pascal and Nicolas Reverdy, two brothers who produce some of the best wine in Sancerre.

After sitting down to eat, we decided to open a red. So we pulled the cork on a bottle of Refosco from Matthiasson Wines, a small, family operation in Napa Valley. It had been in the refrigerator for about two hours and so was quite cold. But nothing about the serving temperature struck any of us as wrong; it was lip-smackingly delicious.

This time of year, light reds deserve a spot in the fridge and on the table.

Such a concept might seem foreign. After all, when consumers think of chilled wines, they tend to think of whites and rosés. And for most Americans, a light, brisk red is an oxymoron. Reds are supposed to be dark, powerful, and served alongside steak. But plenty of reds shine when chilled.

Take Gamay, the red variety from Beaujolais. Famed wine importer Kermit Lynch once described thewines of Domaine Diochon, a producer there, as "juicily delicious," praising them for having "a lush, supple, swallowable texture."

This description can be used for virtually every top Beaujolais. The best examples effortlessly combine vibrant acidity with depth and complexity. And they sing when served slightly cold. (If you're scratching your head, then you're probably thinking of Beaujolais Nouveau, the easy drinking, fruity wine that floods ashore every November and is almost always insipid.)

Elsewhere in France, the Jura's reds -- which consist mainly of Poulsard, Pinot Noir, and Trousseau -- demand to be chilled. This region is becoming quite popular with wine enthusiasts.

Beaujolais and the Jura are both quite cool. On the viticultural edge, grapes struggle to ripen, so it's nearly impossible to produce big reds. Consequently, the indigenous grapes tend to be light-bodied, supple, and energetic.

Take Zweigelt and Blaufrankisch, Austria's all-star reds. They're spicy and brooding, yet light on their feet. Or look at Lagrein, which hails from to Alto Adige in northeast Italy. It's deep and plummy but rarely heavy. Refosco, which hails from Friuli-Venezia Giulia, the northern Italian wine region that borders Slovenia and Austria, is similar.

All these grapes take to a chill. And notably, they're all low in tannins. If a wine is too tannic, that's all you'll taste once it's cold. So don't stock your refrigerators with Barolo and Napa Cabernet. If you're looking for something with a bit more oomph, Grenache, Barbera, and even some Zinfandel can handle a brisk serving temperature.

When the mercury rises, wine enthusiasts in France cry out for "vins de soif," a term that describes winesthat are thirst-quenching and gulpable. Plenty of reds fit that description. And they belong on the summertime drinks menu.