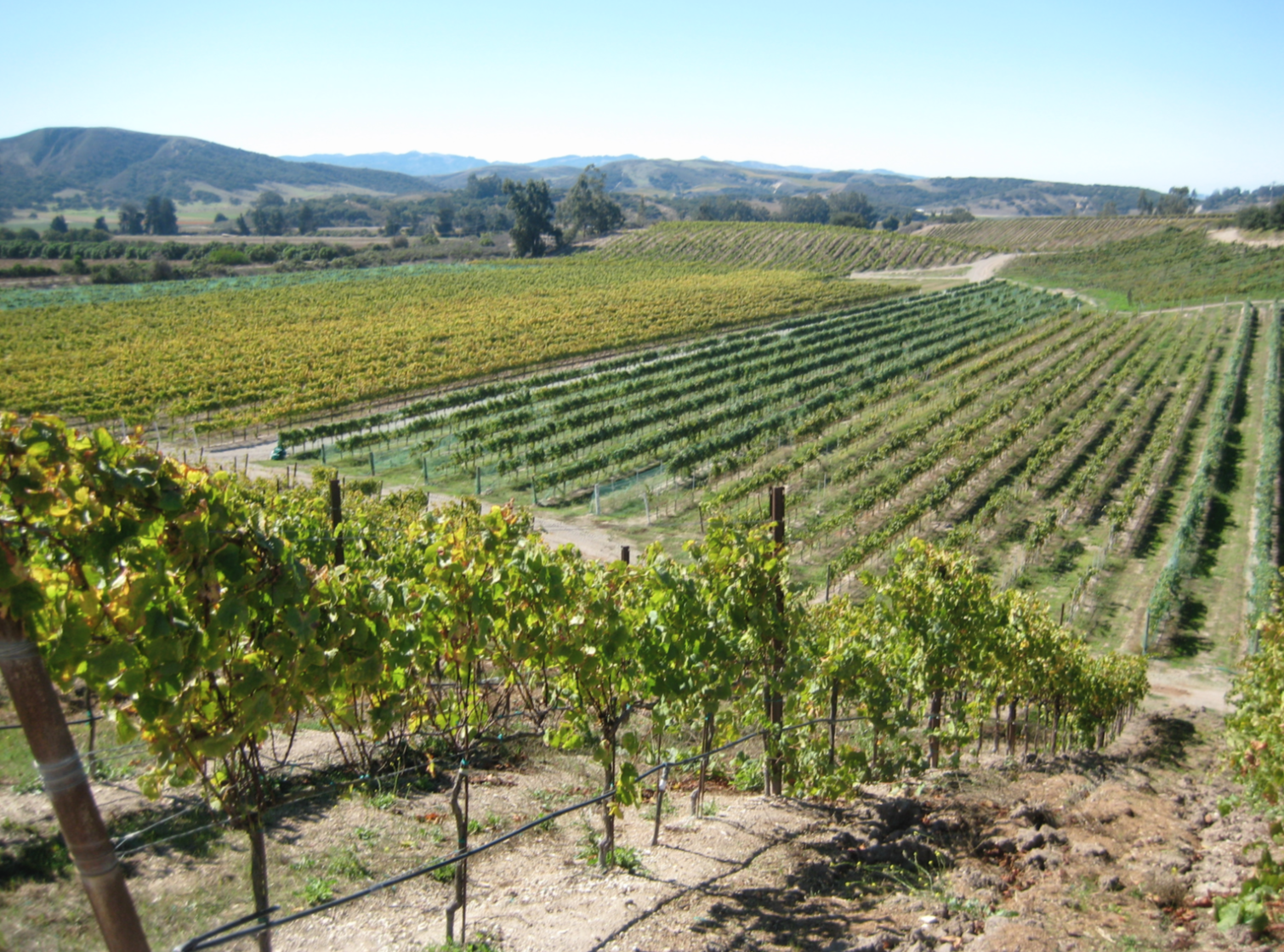 Near the Santa Ynez Valley in the western part of Santa Barbara County in California lie the Santa Rita Hills. This relatively new American Viticultural Area ("AVA") is designated Sta. Rita Hills on wine labels.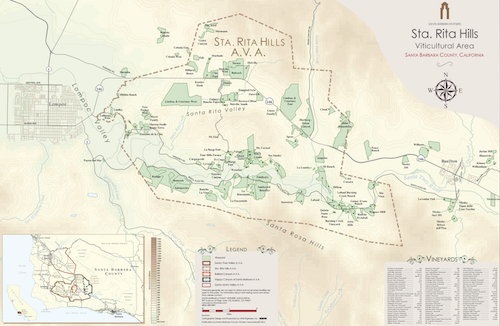 Along the western edge of the Santa Ynez Valley between the Santa Rita and Purisima Hills is a small artisanal winery called Rozak Vintners (originally named Rozak Ranch Vineyard).
In the mid-1990s, Randy Rozak bought 143 acres of unproved land on the edge of the AVA and eventually developed some of it into vineyards. He sold the fruit to prestigious Santa Rita Hills winemakers such as Babcock and Brewer Clifton before deciding to make his own wine. His grape sales effectively subsidize his winemaking which also enables him to keep the prices reasonable for the quality.
In addition to Pinot Noir, Rozak grows or buys (from Pence Ranch Wines and others) Syrah and Chardonnay from such distinctive vineyards as Bien Nacido, Solomon Hills, Tierra Alta, Gold Coast, Huber and Rio Vista. Total production ranges from 1200 to 1800 cases.
His first vintage, 2001, was made at a Brewer Clifton facility. Then he made his wine at Central Coast Wine Services and at Tantara Winery, both in Santa Maria, and now makes it in a Lompoc business park with some other Pinot Noir makers. The proximity to other winemakers enables the exploration of different blocks and individual clones with a wide diversity of terroir. Rozak wines are unfined and unfiltered. Typically, Rozak does not release wines until after a few years of aging.
Rozak has two labels: Rozak Vintners and Random Path. Rozak started the second in 2012 for Pinot Noir. Its name derives from allowing "the fruit tell us where we need to go and therefore the path is not always predetermined."
Rozak's Pinot Noirs are big and fruity but are nevertheless delicate and balanced. Unlike many California Pinot Noirs, the flavors are more dark cherry and plums, craisins, olive, pine resin and savory herbs. They have good tannins and acidity.
Prior vintages of Rozak Pinot Noir have included Gold Coast Vineyard made entirely from the Martini clone named for Louis Martini who nurtured the clone brought to California by Gustave Niebaum and Huber Vineyard, from Dijon clones. The first Random Path Pinot Noir releases are:
2012 Random Path Pence Ranch Vineyard Pinot Noir
The wine is 100% Dijon clone 777.
2014 Random Path "Glimpse of Rita" Pinot Noir
From the cool west edge of the AVA, this cuvée is a blend of clones which was aged in neutral French oak barrels for 18 months. This cuvée has not yet been released.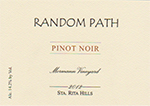 2012 Random Path Mormann Vineyard Pinot Noir
This vineyard is the original Rozak Ranch Vineyard. It is a blend of Dijon and Pommard Pinot Noir clones from Burgundy. The current release is the 2012 which is ready to drink but also age-worthy. It is well-balanced with pretty berry and dark fruit flavors and good length. It would be delicious with duck or other poultry and rich potato or cheese dishes.
*Map photo courtesy Sta. Rita Hills Winegrowers Alliance