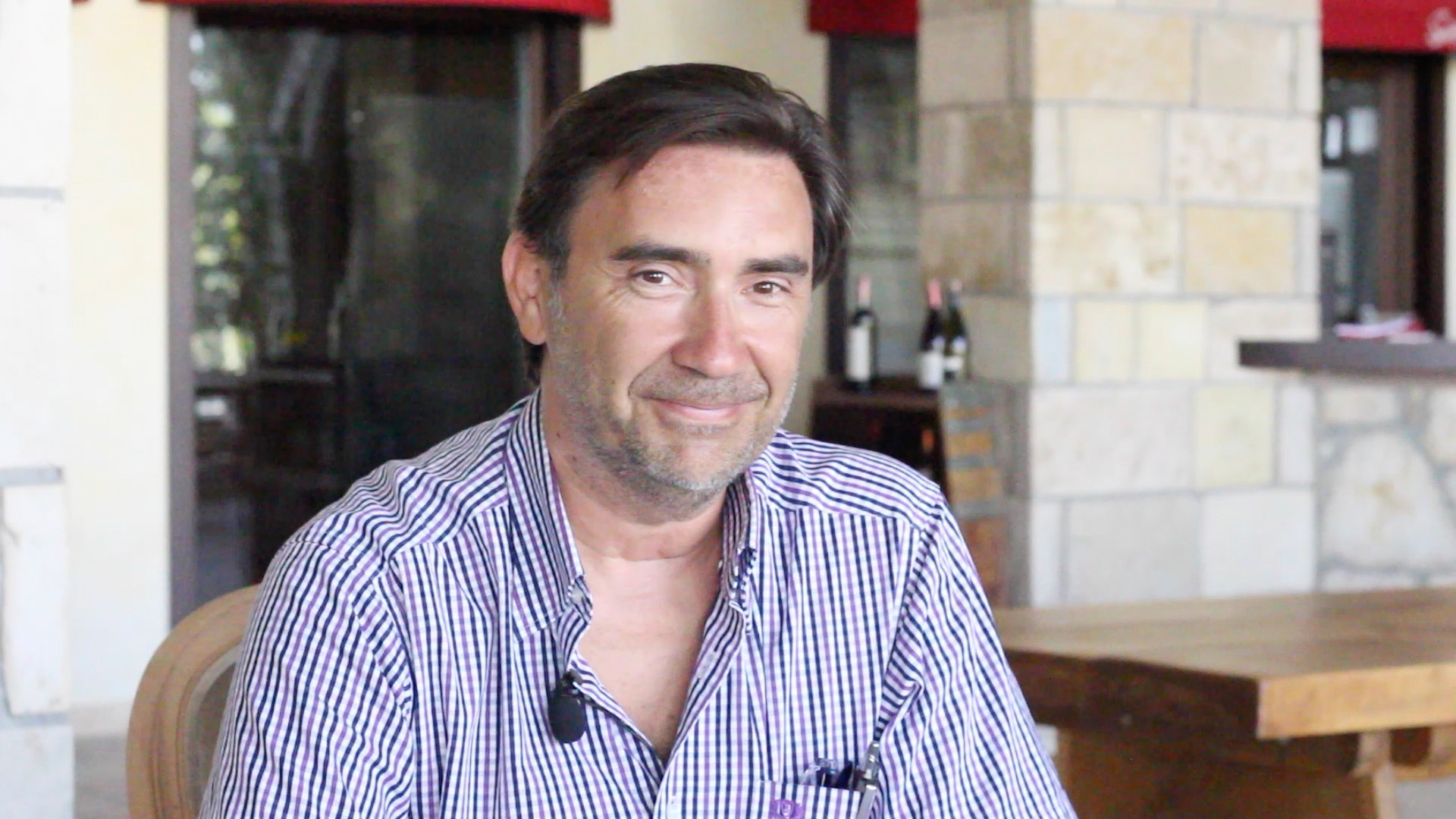 Sevilen was founded in 1942 by İsa Güner, a first-generation immigrant from Bulgaria who bought four hectares in Izmir and started planting vineyards. Today Sevilen is comprised of 160 hectares of vineyard and a restaurant, and is managed by the third generation of the Güner family, Sabri, Rasim, Murat, Enis and Cem.
We talk to Murat Güner on the challenges and opportunities for Turkish wine.
Christopher Barnes: Murat, how long has your family been in the wine business?
Murat Güner: My grandfather Isa Güner moved from Bulgaria. He's been in the wine business since 1942.
Now you are the second largest producer of wine in Turkey?
Yes, we produce almost 10 million bottles. We have two wineries. One close to Istanbul with a capacity of almost 2 million bottles. This is the main winery and the capacity is almost 8 million bottles.
That's a lot of wine. That's a lot of growth over time. How has the family been able to grow the business and become that successful?
They work a lot. As you know, Turkey is a very popular country and as tourism grows, the wine business also increases and grows.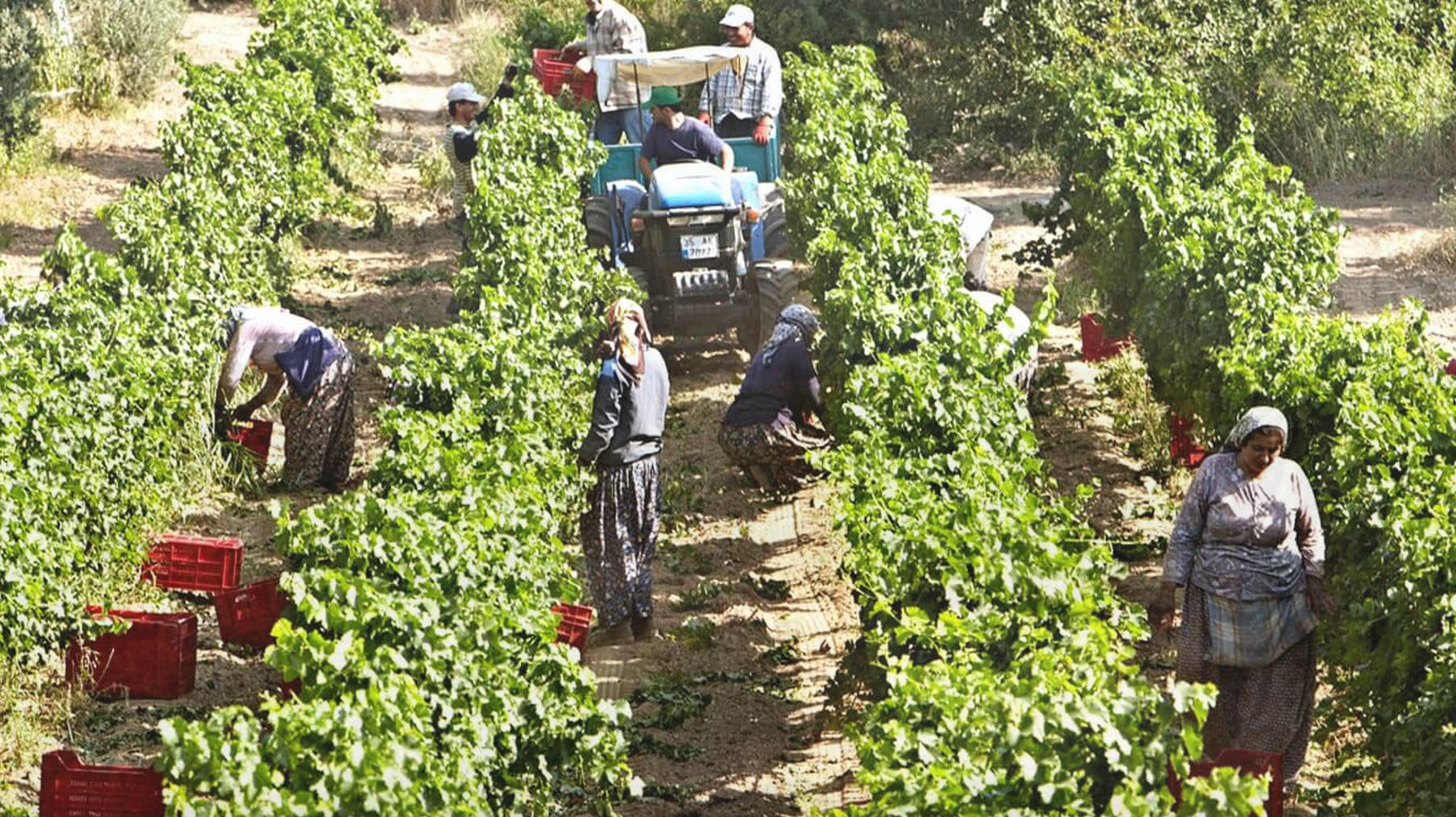 Talk a bit about Turkish wine. They were making wine in Turkey before anywhere else, right?
Yes, they say historically it is the main land where wine business started. Before the Ottoman empire, the Christians, and the other people, the wine business started here.
It's a unique situation because Turkey is a Muslim country, primarily Muslim. How does it work making wine in a country where a lot of the people don't drink alcohol?
Yes, you know Turkey is a secular country. Religion and government are separate. Everybody can drink alcoholic drinks and can go to the mosque. Nobody tells you what to do.
So, it's a secular country and the government stays out of people's private lives and they allow wineries to operate?
Yeah, the government leaves us alone. They give permission, but we have tax problems with alcoholic drinks. We pay a lot of taxes to the government, it's one of the biggest wine business problems.
You're paying 40% tax on your wine and then there's VAT on top of that?
Yes, yes and we pay VAT after the tax. This is I think the only country in the world where we pay VAT after tax.
That's a lot of tax. Despite all the tax though you've been able to build this business. That's pretty impressive.
Yes, because the wine business is increasing. Turkish people drink raki. We have local drinks we call raki, but they are high quality, high alcohol content drinks. But the Turkish people are now moving away from raki and starting to drink wine. Wine business and wine consumption is increasing in Turkey.
Talk a bit about the types of wines that you make.
We have all international grapes. We grow Cabernet Sauvignon, Cabernet Franc, Shiraz, Merlot for reds, and Sauvignon Blanc and Chardonnay for whites. We also have Turkish native grape varieties like Kalecik Karasi, Bogazkere, and Okuzgozu for reds. Narince and Emir for whites. We have started to export our native grape varieties to other countries and I think they liked our grape varieties.
There's been a real push recently towards more quality winemaking. You have consultants that come in from Bordeaux that have helped institute some changes.
Yes, since 2005 we have been working with French consultants in the vineyards and in the winery. I think all Turkish wineries work with French consultants. After working with French consultants, Turkish wine quality is increasing.
What is it that the French consultants have instituted?
First, we changed our vineyards, and then we changed grape varieties because before them we were using table grape varieties. The results were not very good. We changed grape varieties with international grape varieties. After, step by step, the quality of Turkish wines has been increasing.
Could you talk a bit about the terroir, the climate, and the soils of the areas where you're making your wine right now?
The climate of Turkey is a typical Mediterranean climate. Summer is very hot like today and the winters are not very cold. The soil type depends on the area. The soil type in our vineyards is clay limestone and calcareous. It depends on the area.
In terms of Turkish wine internationally, what do you think Turkey needs to do as a country to get the rest of the world excited about Turkish wine?
As you know Turkey is a Muslim country. The people don't know that we produce wine in Turkey. I think we must show the rest of the world that Turkey produces good wines. For this, I think we must advertise. The other thing is, for example in the US or in Europe, there aren't many Turkish restaurants like there are Italian restaurants. If we have Turkish restaurants in foreign countries, people can taste or drink Turkish wines and it can help people get to know the Turkish wine industry.
What are you most excited about in terms of the future of Turkish wine?
I think Turkish native grape varietals can be very popular in foreign markets. That's what I know because we export to the US, the UK, and China. The people who taste our wines, or Turkish native grape varieties, they are very excited. In the future, I think you will hear that Turkey is a great wine producer.
I think Turkey will not be one of the biggest, but you will know Turkey is a wine-producing country.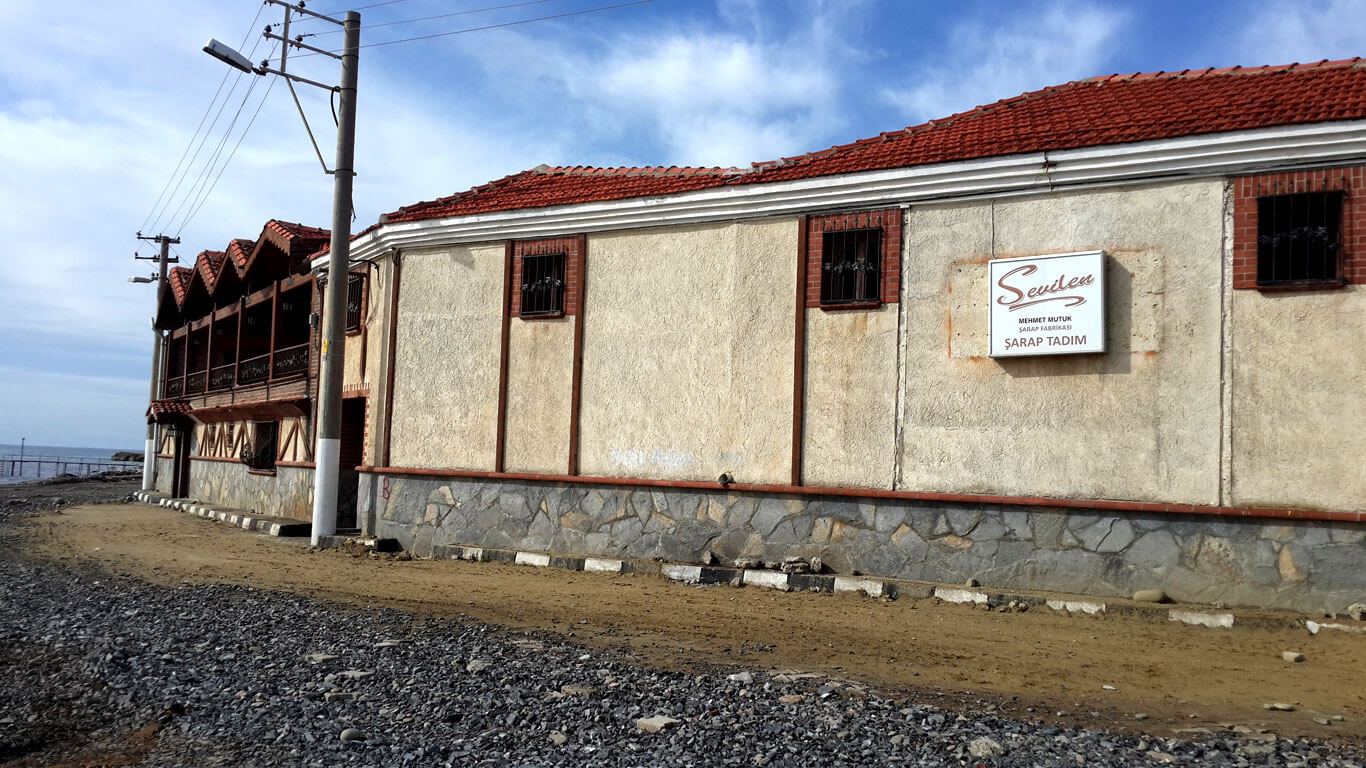 How many countries do you export to?
We export to 17 countries including the US, the UK, and China.
So when did you build this new winery?
In 2011. Before this building we were in Izmir, close to the Izmir airport, but the building was a very small building. We thought we could build a new winery in our vineyards in Izmir. We thought, "Build new winery, but in our vineyards close to Izmir." There are special reasons though why we could not build it. It's a water area of Izmir and you cannot build a building there. Then we chose this location because we have Ephesus close by, I think 15 minutes from here, and Kuşadası is also very close. We are very close to the tourist area and we are in the middle of our two vineyards in Izmir and in Denizli. We thought it was the best place to build this winery.
Internationally, I know a lot of critics have started to talk about Turkish wine. Jancis Robinson's written about Turkish wine and the thing that seems to get people excited is the native grapes. What are the native grapes and how would you describe them?
For grapes, we have Kalecik Karasi, Bogazkere, and Okuzgozu. If you want to compare them with international grapes, Kalecik Karasi is like a Pinot Noir. Bogazkere is little bit hard to drink. It's very tannic. It gives you very tannic wines. For whites, we have Narince and Emir. Narince is like Chardonnay. We make wines from Narince two different ways, with barrel fermentation and tank fermentation. You can compare them with Chardonnay. It gives you a Chardonnay taste and Chardonnay odor.