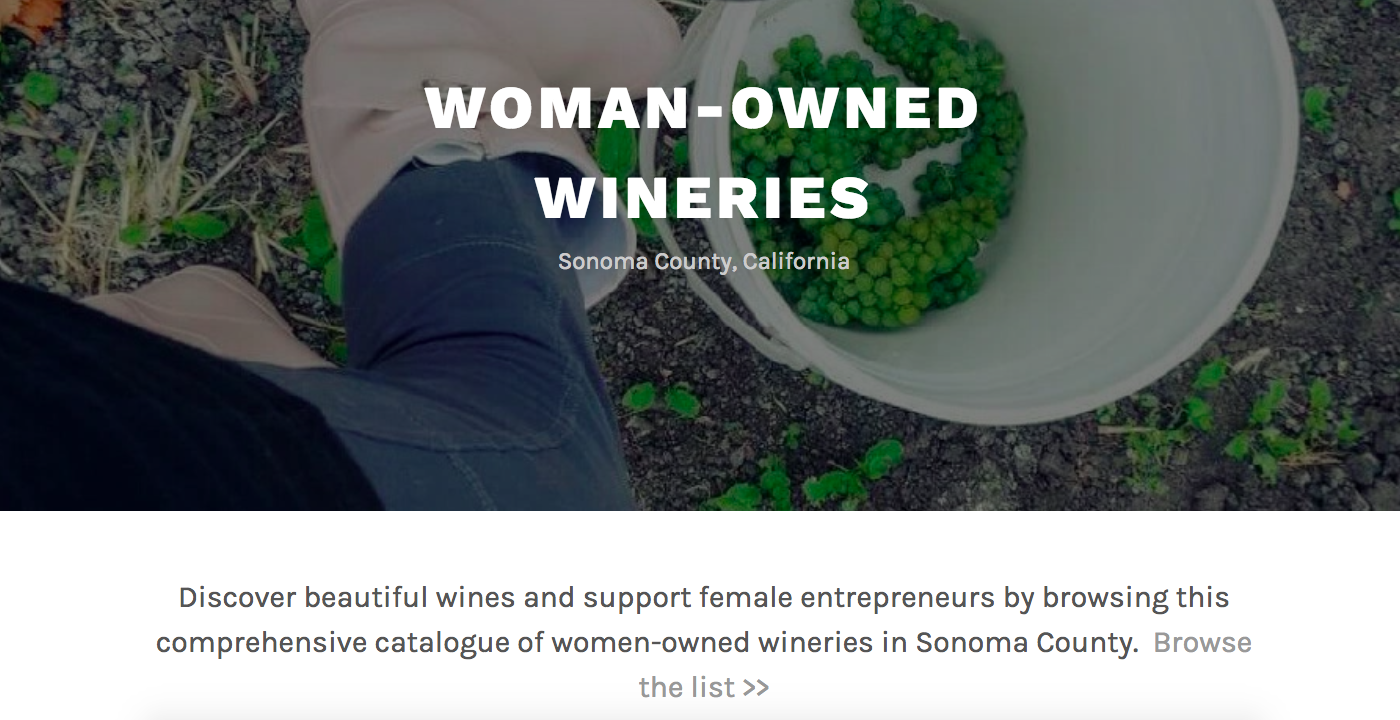 Gender inequality and problems of sexual harassment in the food and beverage industry have recently dominated the news headlines. It is refreshing to be able shed light on an effort to highlight and support women in wine.
Via email Grape Collective asked Amy Bess Cook about her new initiative Woman-Owned Wineries of Sonoma County.
Grape Collective: Who came up with the idea for wowsonoma.com? What is the goal of the project?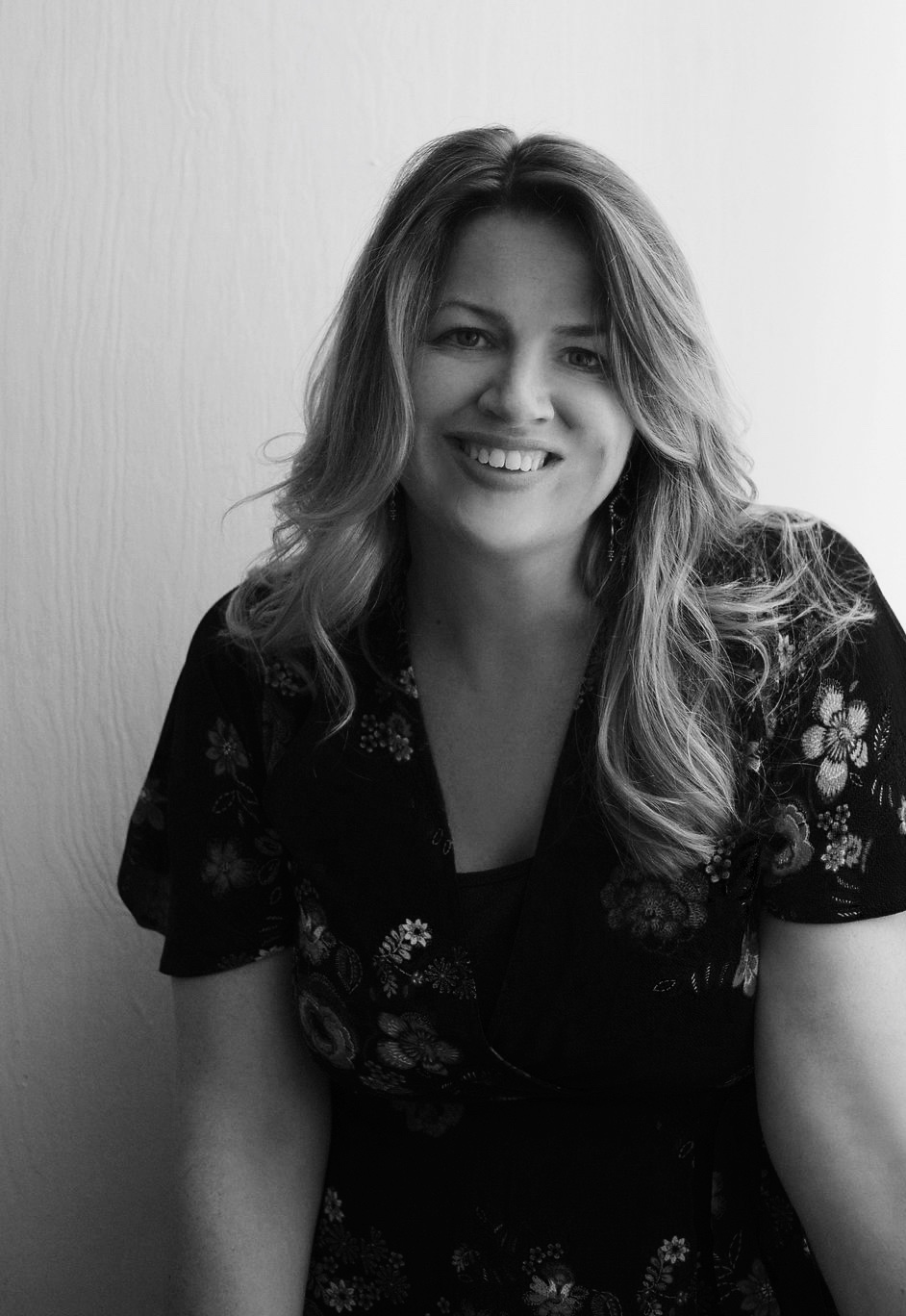 Amy Bess Cook: I created Woman-Owned Wineries of Sonoma County in an effort to support female entrepreneurs. Women business owners are statistically more likely than men to face challenges in their work. I wanted to help support them.
So, I devised this list that invites patrons to easily find and buy their wines. While there are other lists of women winemakers, there was no resource that catalogued woman winery owners. It's the only resource of its kind.
This project is a love letter to my female colleagues and mentors. During my eight years of helping to operate a boutique winery, I witnessed hardworking female colleagues being devalued every place from sales meetings to the cellar floor. I wanted to do something positive to celebrate their work.
(Amy Bess Cook photograph by Nicole McConville)
How are women faring in terms of employment as winemakers and owners? Are there certain parts of the world where women are better represented?
More women than ever are working in wine. Great, right? This is true to the point where many people—some women included—think there is no problem. Yet when you look closely, you realize women are not being equally considered for leadership positions, not by a long shot. That deserves scrutiny.
In California, there has been a great increase in women winemakers since the 1990s. Yet, according to research from Santa Clara University, just 10% of wineries have women as their lead winemaker. That number really hasn't changed much over the last century.
What's more, of those women winemakers, only 4% are also winery owners, compared with 47% of male winemakers who are owners. That's a stark, rather disturbing difference.
The trend is similar elsewhere in the industry: Women sommeliers are on the rise, yet women wine directors are rare. On the sales and distribution side, men remain the gatekeepers, boys' club style. Meanwhile, women are the primary market force and buy over 75% of the wine. So why are men calling the shots?
According to the International Labour Organization, the United States ranks well behind other developed nations (15th) in gender workplace equality, based on the number of women managers or CEOs. We can do better.
What are the reasons for the lower level of representation?
Let's start with this fact:

Women were not legally able to get loans without having a male co-signer until 1988, when the Women Business Ownership Act was signed into law.
1988! Here's what was happening that year: Beetlejuice was at the box office. George Michael and Def Leppard were on the radio. Wouldn't it seem women would've been fully liberated by the time we were dancing around to "Pour Some Sugar on Me"? Alas, no.
If women couldn't get a loan, then they couldn't start an independent business. So our country's history of women entrepreneurs is very short. As a result, we still do not have proper resources (social, legal, and otherwise) that encourage women to reach their full potential.
As well, you'd be hard pressed to find a woman who hasn't experienced workplace sexism in some form. Does it keep us down? Sure. Sexism especially affects those with less privilege—economic, racial, or otherwise.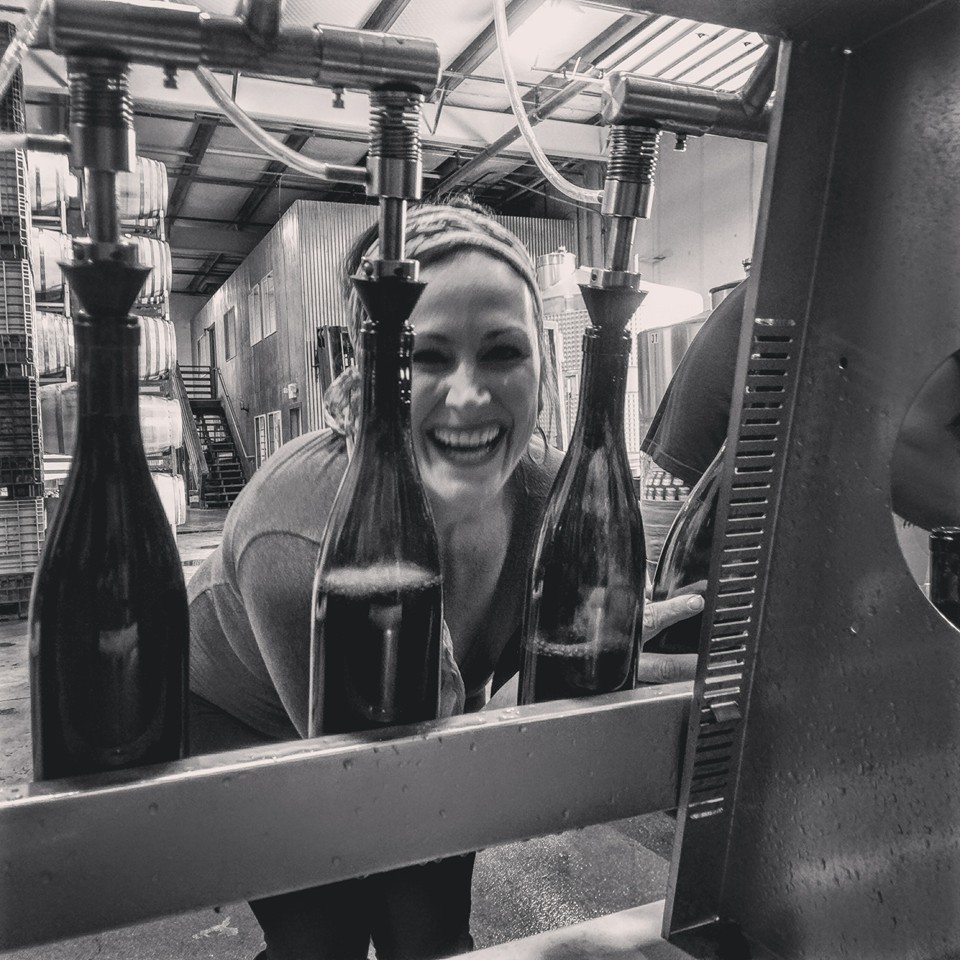 Does the wine industry have a sexual harassment problem?
Yes, unfortunately it does.
This is painful for our industry to acknowledge, partly because we are so invested in our own positive image—luxury settings! fine foods! terroir! A topic as dark and awful as sexual harassment seems not only inconvenient in this industry, but downright threatening. We have to be brave enough to confront it, anyway.
Also: We are trained in hospitality, trained to be endlessly accommodating. We wind up accommodating far more than we should—including transgressions from bosses, customers, clients. Then, we're so polite that we don't talk about it. Those who do talk are seen as troublemakers. That's a nuance of our industry that's deeply hurting women. Again, it's especially hurting women with less economic or racial privilege.
One journalist recently tackled this topic here.
We must make more room for this conversation in our industry.
What role does gender have in winemaking?
The jury is out on this, yes?
I am aware that certain industry leaders have done some thoughtful work on this topic. Yet I personally have not found analysis of gender and wine especially useful. And when I read articles on the topic and see Napa Cabernet called "masculine" and coastal Pinot Noir deemed "feminine", I roll my eyes.
It's well documented that women have more finely tuned palates than men. How does that affect the wine? I don't know.
I think a better question would be: If we know that women have superior palates why don't we give them more power in the cellar—and beyond?
What needs to be done to encourage more women wine entrepreneurs?
In my view, the number one thing we need to do is make space to talk about it.
The opening statement of most recent Women in the Workplace study (published annually by Sheryl Sandberg's organization Lean In) states: "Getting to gender equality starts with realizing how far we have to go." In other words, we can't tackle these problems until we admit they exist.
I would like to see this industry look more honestly at hard data, listen to testimonies from workers up and down the ladder, and assess where improvements can be made. We have the resources to manage these issues. Let's do it.
Who are some of the pioneers in terms of women wine entrepreneurs?
Part of what's been so satisfying about this project has been to study and learn about all the strong, smart women in this industry.
And actually, Grape Collective published an excellent piece on this topic earlier this year The article was penned by Lucia and Jack Gilbert, whose website of women winemakers was a great resource for me when I was researching WOW Sonoma County. I'll defer to their expertise and suggest that readers check out their article.
One woman on that list is Julia Iantosca, longtime consulting winemaker at Merry Edwards (now at Lasseter). Julia been a mentor to me over the years, as I've worked intermittently with her in the cellar and on special projects. She's a prime example of the generous spirit and shared knowledge you find, not just in Sonoma County, but between women in wine generally. With that kind of mentorship, women can lift one another.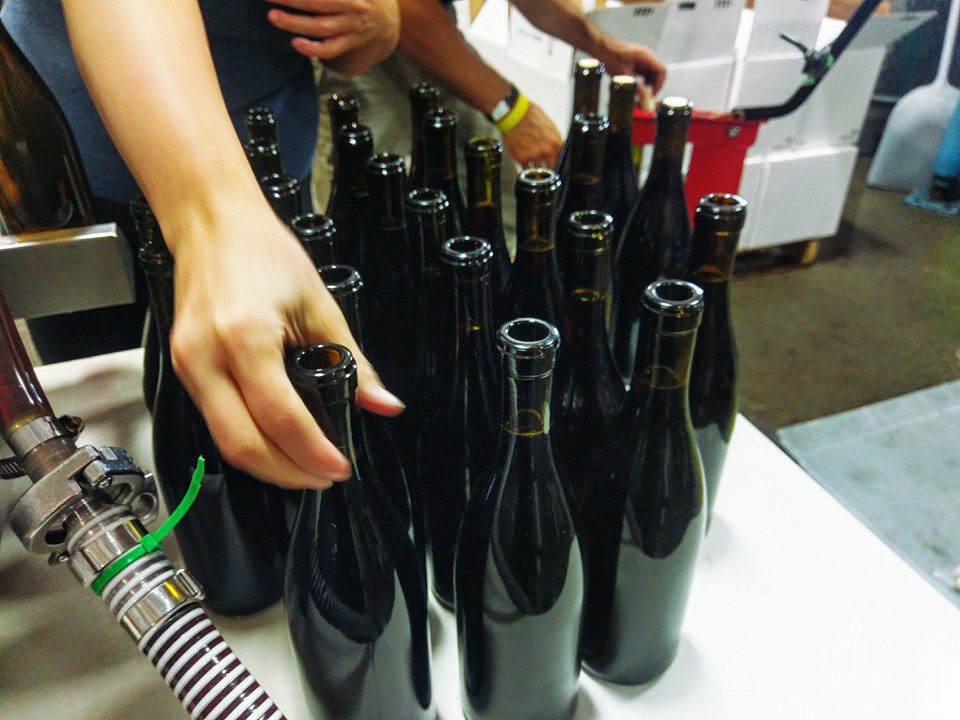 What's next for WOW Sonoma County?
This project has evolved so quickly. Its potential seems to grow daily.
The list could cover more geographic area. I started with Sonoma County because that's where I'm based. Yet I would love to expand the project to other regions.
As well, I would like to add a way to identify businesswomen of color. Given the added challenges women of color face, I'd like to lead more buyers to their wineries.
Finally, I want to coordinate a resource hub for aspiring businesspeople wanting to build skills. This may be as simple as pointing them toward more established organizations. However possible, WOW Sonoma County hopes to continue to champion women entrepreneurs from our region and beyond.
Check out Amy Bess Cook's writing and branding site at amybesscook.com.