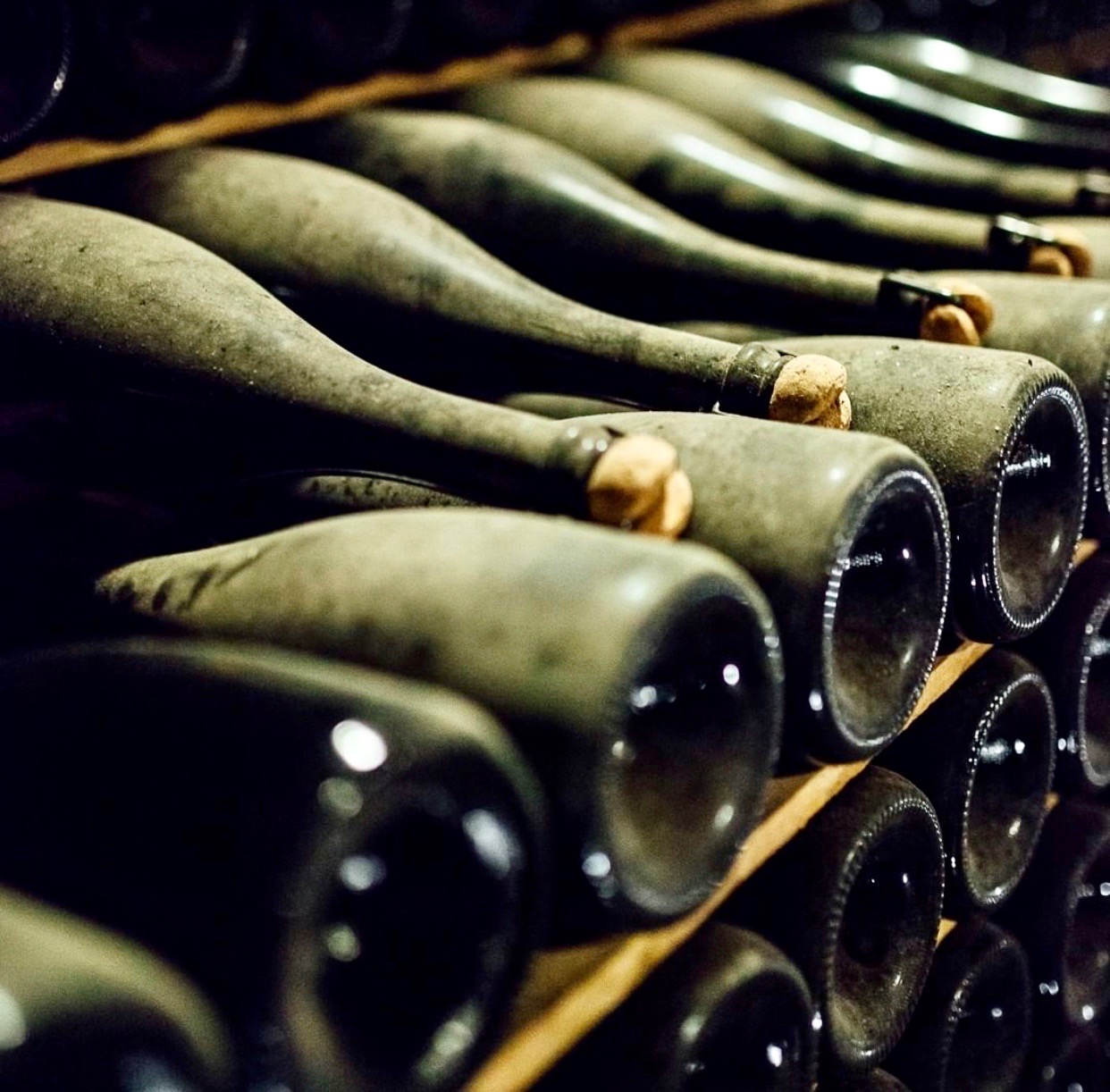 Cava is Spain's most famous sparkling wine, and the best examples have long been enjoyed as excellent, less pricy alternatives to Champagne. Cava, like its more famous French cousin, is required to be made in the traditional method, with a second fermentation in the bottle, a process that gives it more complexity than sparkling wines made solely in large steel tanks. The wines are traditionally made from local Spanish grapes: Macabeo, Parellada and Xarel-lo for the whites, and Garnacha for rosé. And while Chardonnay, Pinot Noir and a few other grapes can be added to the blend, Cava gets its unique, some would say earthy, quality from the native varieties.

Cava's DO (Denomination of Origin, a Spanish wine quality classification) was established in 1986. In contrast to other DOs, Cava can come from more than one geographical area, as long as it follows the rules set forth by the DO. Yet, historically, most Cava has been produced in the Penedès region of Catalonia, just south of Barcelona.
Until quite recently, the majority of Cava shipped to the United States was uninteresting, mass-produced wine, giving Cava a bad reputation. In 2015, several top quality Cava producers, disenchanted with their low standing in the international marketplace, withdrew from the DO and formed their own group called Corpinnat.
The loss of these renowned Cava producers was a huge blow and, since then, the DO has been working tirelessly to increase the quality and reputation of its wines. They are hoping that, with stricter production rules, Cava will be taken more seriously. One example of the DO's efforts is the creation of the Cava del Paraje Calificado category. These wines are produced from individual plots within single estates, and are aged for a minimum of 36 months on their lees (basic Cava is required to age a minimum of nine months).
During the past decade, there has also been an explosion of small, boutique producers. This new generation of winemakers is improving Cava's reputation by working conscientiously in the vineyards and cellars, many using organic methods, to produce noteworthy wines. More and more, wine drinkers in the U.S. are noticing better quality Cava on store shelves and restaurant wine lists.

We talked with Javier Pagés, president of the Cava DO, before the Covid-19 pandemic, and again by email this month, to find out how the DO is working to increase the image of its wine. The following interview is a combination of the two discussions.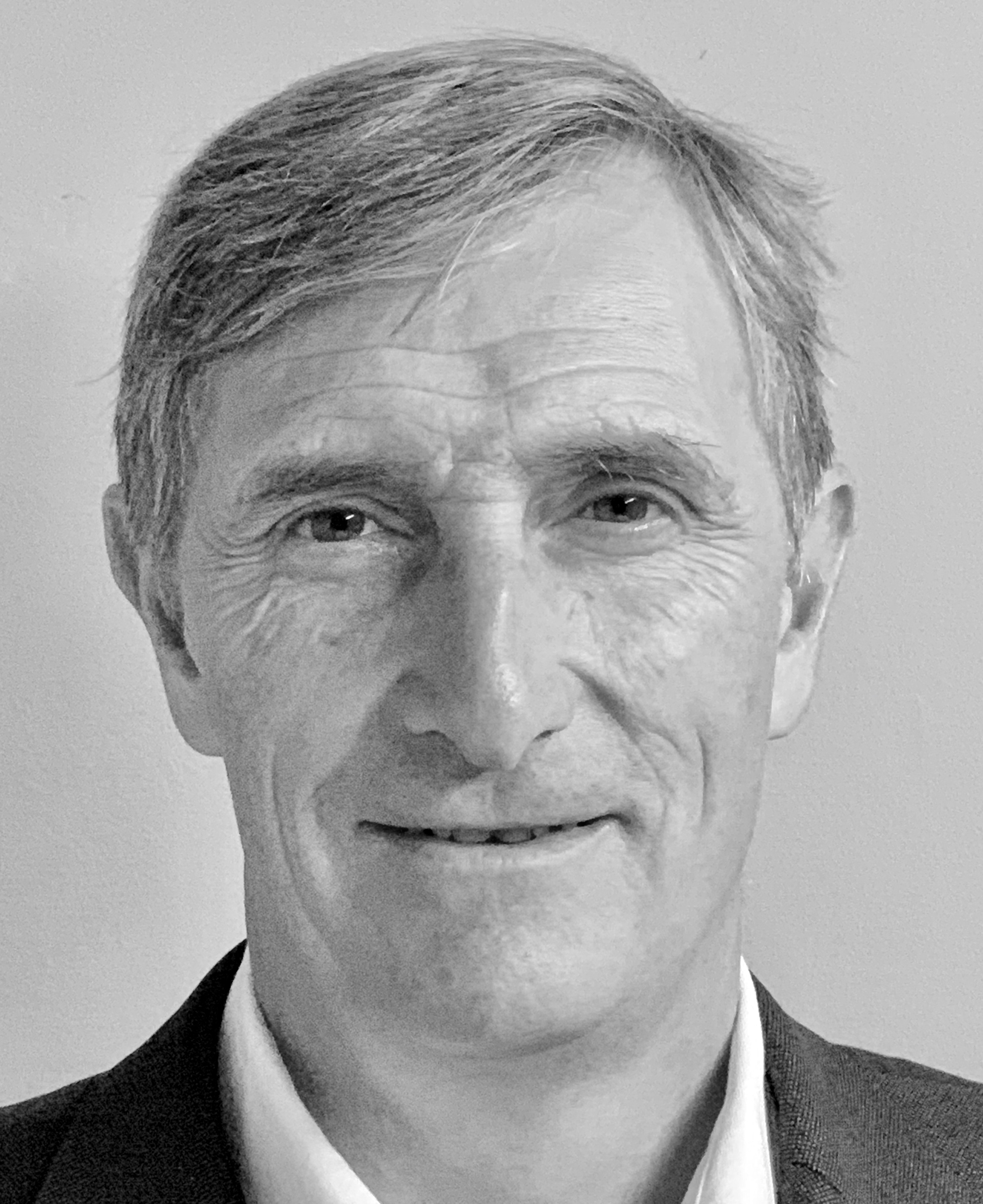 Lisa Denning: Can you tell me a little bit first about your background and how you got to be president of the Cava DO?
Javier Pagés: I've been with the wine industry for many, many years. I started in Spain but very soon after I went to the United States. I worked in the US for about six years with one very important distributor, Southern Wine and Spirits. And then I worked for a national importing and distributing company based out of New York that imported different brands from different countries. Then I moved back to Spain and I worked for the Codorníu group for many, many years, taking different positions. I became the International Director, and then CEO of the company. And the company gave me a lot of exposure in terms of the wine business because they also had acquired a company in Napa Valley, Artesa.

And they bought another company in Mendoza, Argentina that we built from zero, so that gave me exposure to Argentina. We had two different vineyards in Mendoza, one in Agrelo and another in Tupungato at very high altitude. It was very interesting. We also had different wines throughout Spain, so that gave me even more exposure.
I also started working with different institutions, like the Spanish Wine Federation, which is an institution that gathers all the cellars from Spain, the cellar association. And this institution works partly as a lobbyist concerning how to lead the wine business, to resolve issues and a lot of that. And when you're a member, you get the experience of the issues of the Cava DO consortium. And then in the end, I became the president of the consortium. That's how I got here.

You're also president of the Barcelona wine fair. Can you tell us about that?
Yes, it's a wine trade fair that started this year, 2020, in February. There hasn't been a true wine fair in Spain and there's a need in Spain for the cellars and for the people that work in the wine industry to get a bit of exposure and to communicate better to the world, and, at the same time, do business. And that's what this fair is about. Our idea is to be like Vinitaly is for Italian wine, a pull of attraction to international trade people once a year and a place to understand what issues are important to the Spanish wine industry, to know everything about Spanish wines.
The first Barcelona Wine Week was a total success and we exceeded the initial expectations. We had more than 15,500 visitors that resulted in about 3,200 business meetings with 50 interesting activities during the three-day fair in the Montjuïc area of Barcelona. 550 wineries and 40 D.O. showcased their wines and innovations. We had many buyers, 300 of them, important international buyers from some of the most strategic markets. Feedback from the wineries was very positive, all of them thought their business objectives were accomplished; they were happy with the image, the business model and the relevance of the events.
Unfortunately, we will not be able to have it in 2021. We believe the uncertainty with the coronavirus is still around and we do not want to rush the fair's preparation. We are now planning for 2022.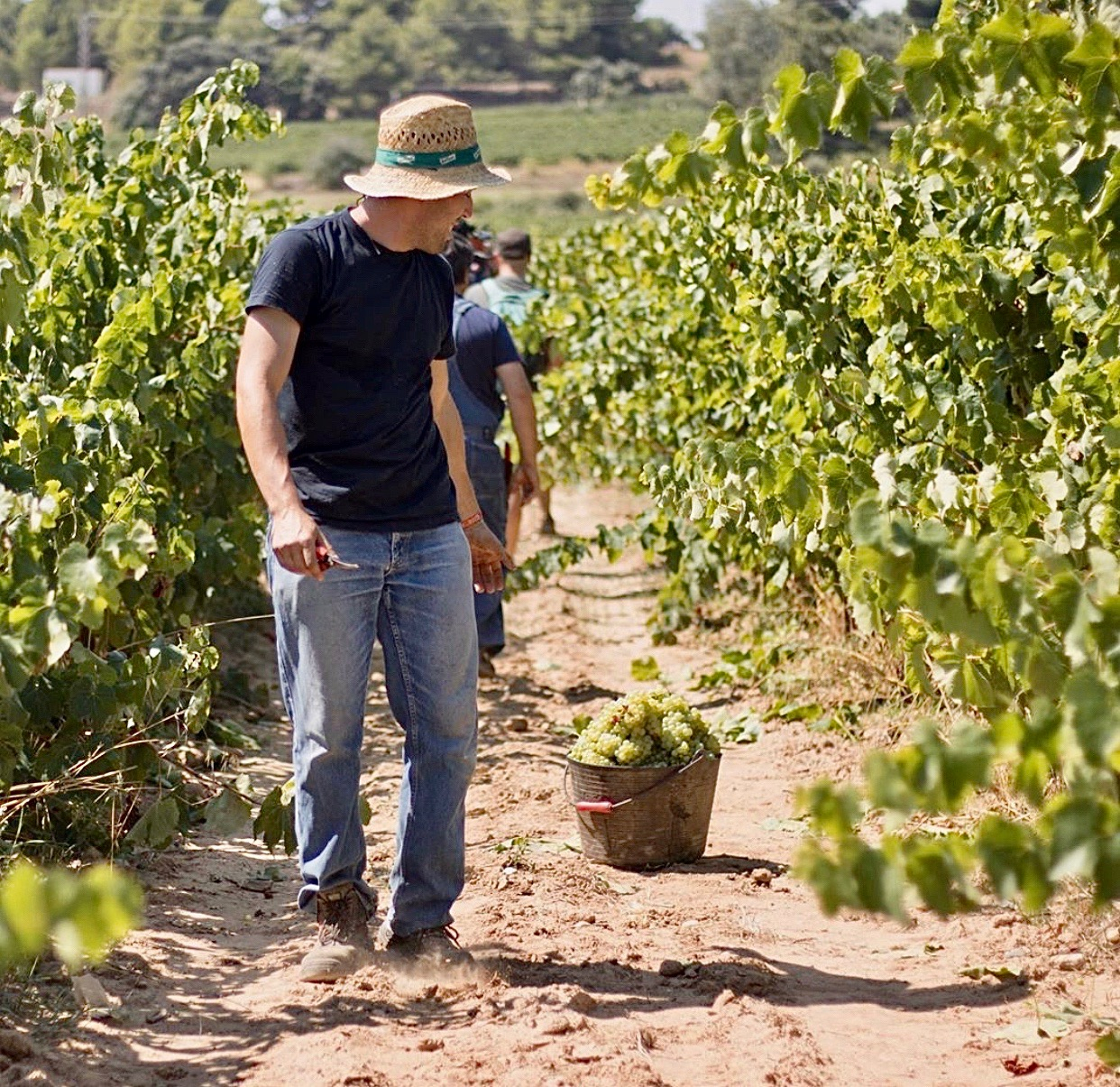 The pandemic has put an enormous strain on all aspects of making and promoting wine. How have Cava wineries fared and how are they coping during these hard times?
Obviously Cava wineries have been impacted. Their sales have slowed down, the on-premise sector has been closed in several markets and even today the activity is limited, being the domestic market is especially affected due to its high share. Tourists in general and wine tourism, another important source of business for many wineries, have completely stopped as well.
Before the Covid-19 pandemic, you had put into place several in-person consumer and to-the-trade educational events. How has the pandemic affected your ability to continue promoting Cava? Have you tried new, virtual programs?
Due to Covid-19, the promotional plan we had for the year which involved in-person attendance had to be cancelled. It also allowed us to rework actions towards digital to keep actively communicating Cava through special virtual tastings and masterclasses, interviews to wine and Cava professionals, activate consumer recipe contests, among others. Even internally, a cycle of webinars was offered to the different D.O. wineries for a deeper understanding of the domestic and international markets and tendencies. Being well informed is very important at this stage especially since we're living in a very untypical situation and we need to reevaluate our strategies. We're lucky to count on digital to keep our communications active.

On top of that, many consumption moments have practically disappeared such as celebrations, weddings, social gatherings and events. On the contrary, the off-premise sector and online sales have in fact increased. The wineries with a higher off premise and export exposure are faring better.
The pandemic is still around and the uncertainty is still a factor in everybody's mind. In general, wineries are going through hard times but slowly going back to more intense activity. Normality will take longer and won't happen until the virus is controlled.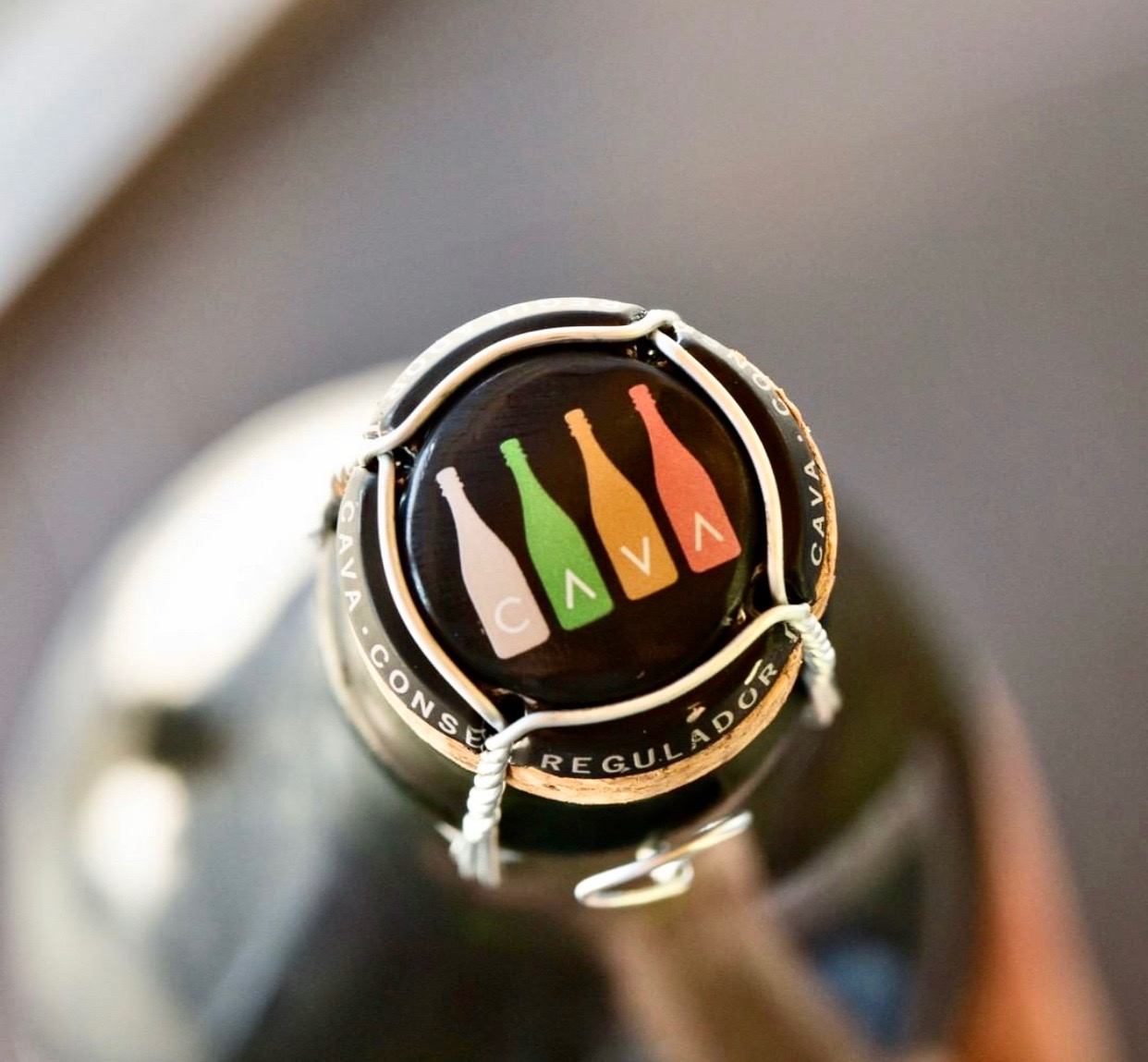 Many consumers think of Cava as a cheap alternative to Champagne, an easy drinking, bubbly beverage. But really there's a lot more to it. You're trying to change the image of Cava and show how it has many different levels of quality. What are the stricter regulations that are being implemented to increase the reputation of Cava?
Basically, in a few words, we want to enhance the territory — the different territories — and give a place of origin to the wines. They already have origins, but it's not indicated or obligatory on the labels. And the wines can be blends from different places. So we want to promote a particular territory. Secondly, we want to enhance the territory by making a big push in terms of sustainability. And thirdly, we are setting more demanding norms in the vineyards and the cellars to make better quality wines. So basically we have set up a series of very demanding qualitative norms that put the DO Cava up to the standards of any other sparkling wine made in the world, in terms of demanding rules.

Let's talk about sustainability. Your goal is to have all producers organic. Is that going to be a difficult challenge?
It's a challenge because our growers have to go organic and there will be more natural risks for them than before. If you are not organic, you can treat your vineyard with lots of options if necessary that year. If you run into problems and you are organic, you cannot treat your vineyards with those options. So everything basically is preventative and it's a different way to handle the vineyards.
So there is a risk for yields and production, and that's how the wineries make their earnings, their money, and so for them, it's a problem. Also, there are higher costs in managing the vineyard organically. So to start with, growers are not very fond of doing it. Now, they're starting to understand that there are superior reasons to do it.

One of them is that organic means being with nature, it's a big help in nature. Generally speaking, the vineyards end up doing better because you are forcing the vine to grow in a more natural way. And the root system becomes bigger and better for the vines and, in the end, the wine. And then this also goes with a trend in many markets, the United States as well as others. For many markets, being organic and the consciousness to respond to social responsibility is important. And in terms of climate responsibility, it's something that people care about. So that's why in the region, people are willing to do it. We have started with certain wines from Reservas up that it will be compulsory to be organic.

Can you tell me a little bit about the fairly new top category of Cavas called Paraje Calificado?
There is a hierarchy of products within Cava, and Cava de Paraje is within this hierarchy and pyramid, it's on the very top. Because to become a Cava de Paraje is not an easy thing. Here clearly territory plays a role because a Cava de Paraje would be quite the same as a singular vineyard in the United States, in which you know there is a great vineyard, that outstanding vineyard, that in a constant way has been given great fruit to make great wines. So they have been chosen and approved to make an excellent Cava. And also the rules are demanding. For instance, the Cava made out of that vineyard will have to age for 36 months. So that's a long time of maturation and, of course, resources. Then there are limitations in terms of the vineyard itself for it to be selected: the age of the vineyard, the yields of the vineyard, they have to be very low. So there are a combination of measures that all together makes Cava de Paraje. It's really for outstanding Cavas.

Will it say that on the label?
Yes, it says on the label, Cava de Paraje.

Will all Reservas and Gran Reservas be in that category? How will the consumer know?
Yes. Because what we've done is put the origin and territory to the Cavas. So that's good information for the consumers, those that are looking for it. Some people might not care, but for those that really care to know more, the information is there. We are creating special rules that apply to Reservas, Gran Reservas and Cava de Paraje. Though individually, they have their own requirements, like a Reserva has to age at least 18 months, a Gran Reserva 30 and a Cava de Paraje 36 months. But months is not the only thing, yields also apply to this, and the age of the vineyards as well. And there are some other things that, in the end, they make it quite different.

What are your feelings about the producers who broke off and formed their own group, the Corpinnat? Can you tell me a little bit about that?
The feeling is that we lost some great wineries. There are around nine or 10 wineries that left. Fortunately, we have many other good producers, but you don't want to lose any good ones. And so that's bad. We have lots of opportunity, and we need to communicate a lot about Cava, its quality, to improve its reputation. We need to also work on creating, generating more consumer locations for Cava with food. Because many people think that Cava only goes with celebration and Cava goes with food very well. So we are developing, we're working strongly with pairing Cava with different cuisines and putting some money behind that, to be communicating it.

And with all this work, if everybody's united and we all talk the same language, and we all talk about the quality of the region and our Cavas, that's easier than if you have some wineries that belong to the same region, that make the wines in the same method, that have basically the same requirements. They will be saying a few things that they think is better for them. And we'll be saying things for all Cava. And so it has created certain confusion. We need to make a stronger voice around the whole region of Cava and what we do. That's what I believe and that's what we are pushing for. So our idea is that one day they will come back.

So you're saying that if any of them wanted to come back, you would let them?
They are more than welcome, they know that. I've been telling them the same thing, telling them they should come back. We should all be together and work together. In fact, I told them not to leave because changes were coming and that they could be part of the changes and it's better to be a part of it. The problem is once you have gone outside, sometimes it's more difficult to come back. But I hope they will.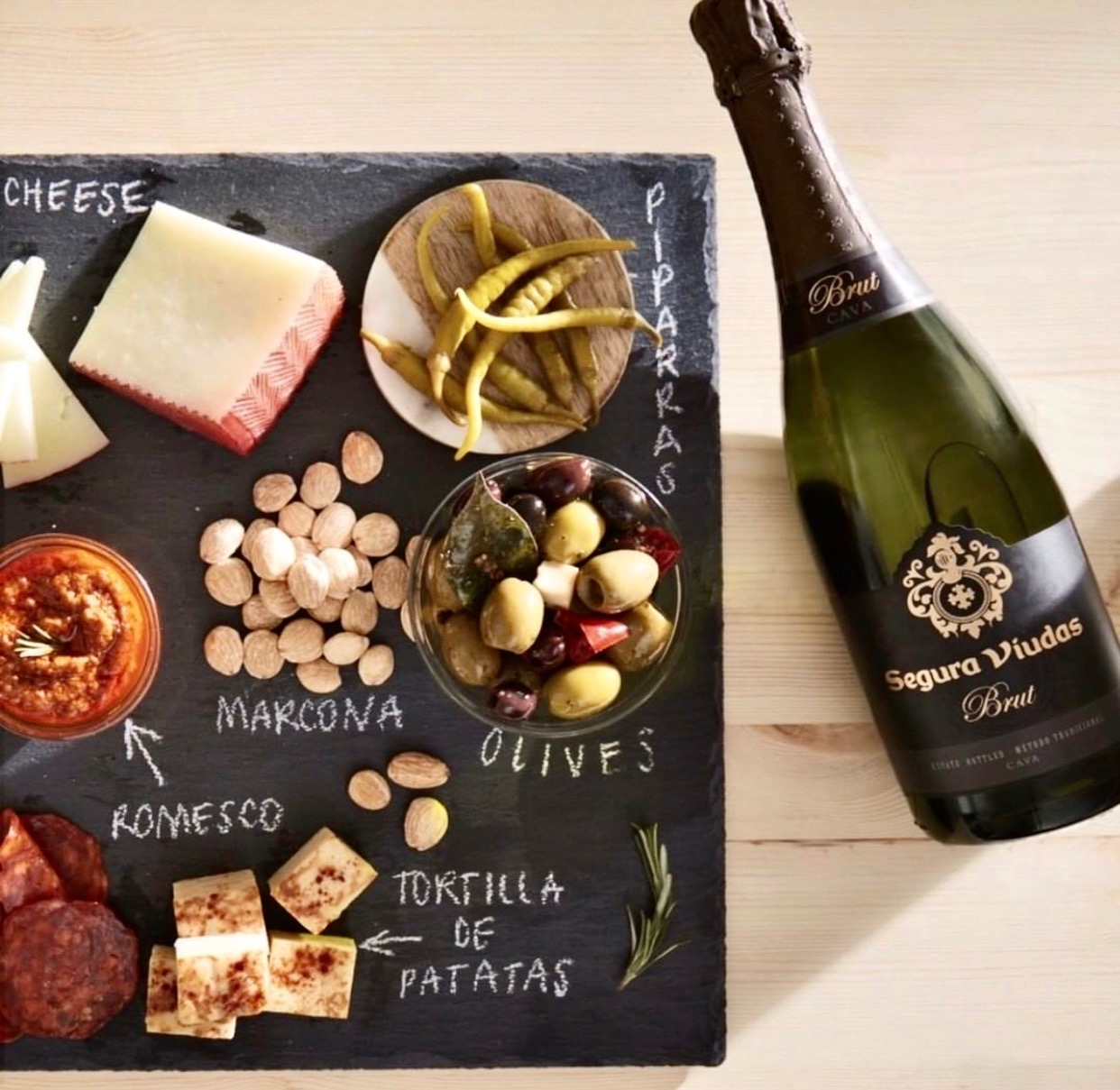 What are you some of your favorite Cava and food pairings?
Well, that's a tough question. I drink Cava with almost every food. But for instance, if you go to Spain, we make rice with the typical paella, but we make different kinds of rices. Rice can be combined in different ways and I think that Cava and rice go very well. But for instance, I also love Asian cuisine, especially Japanese. I think that Cava goes very well with sushi, sashimi and other dishes. Also Mexican cuisine, because there are many dishes, like tacos that make a great pairing with Cava. And so it's hard to say. Cava goes very well with fish, but then with everything.
So we need to find out, and that's what we're doing. We have somebody that's researching it for us. His name is François Chartier. He's Canadian but he lives in Barcelona and he's a Master of Wine. He has been studying food and wine pairings on a molecular level. He studies each ingredient and their main aromas and flavors and the molecular structures of each. so when you find that molecular structures that are common to both Cava and certain foods, you realize that the two go very well together. And there is a science behind trying and doing that. His research tells us certain combinations of Cava and food will make a great pairing.

For example, Cava goes very well with chocolate, he said. But he mentioned that it had to be dark chocolate and it had to be at least 70 or 80% cacao. And you drink a Gran Reserva and you take a little bite of chocolate, 80% cacao, and it seems that the Gran Reserva, with the long aging and so on, has things in common with the dark chocolate and it works beautifully. He was talking about other foods as well, and it's quite interesting and we now need to communicate this to the consumer.

Is there anything else you want to tell me about Cava?
I think that if you look at the world, there are three DOs that are specialized in sparkling wines and one of them is Champagne which has built a great reputation and makes great quality products. Another one is Prosecco. They do great products as well. And there is Cava. And they are all recognized internationally. And they have a weight, not in one country, but in many countries. Cava is present in more than a hundred countries with an important weight in the trade. And Cava, we are distinctive for using Mediterranean fruit, so that makes us unique. Champagne uses other kinds of fruit and the fruit and the flavors are different. Like Champagne, we use the traditional method too. And so in the end, we are a serious region making great wines out of our vineyards and territory, with a very complex method, costly and rigorous, that makes great quality wines. The only thing is that most people perceive us by some of the more affordable Cavas that, because of the price people don't associate with quality. But now, especially with the growth of the Reservas and the Gran Reservas categories, the image of Cava is being upscaled.


This interview has been edited for clarity.
Homepage banner by Piers Parlett, Photo by Louise Lyshøj on Unsplash