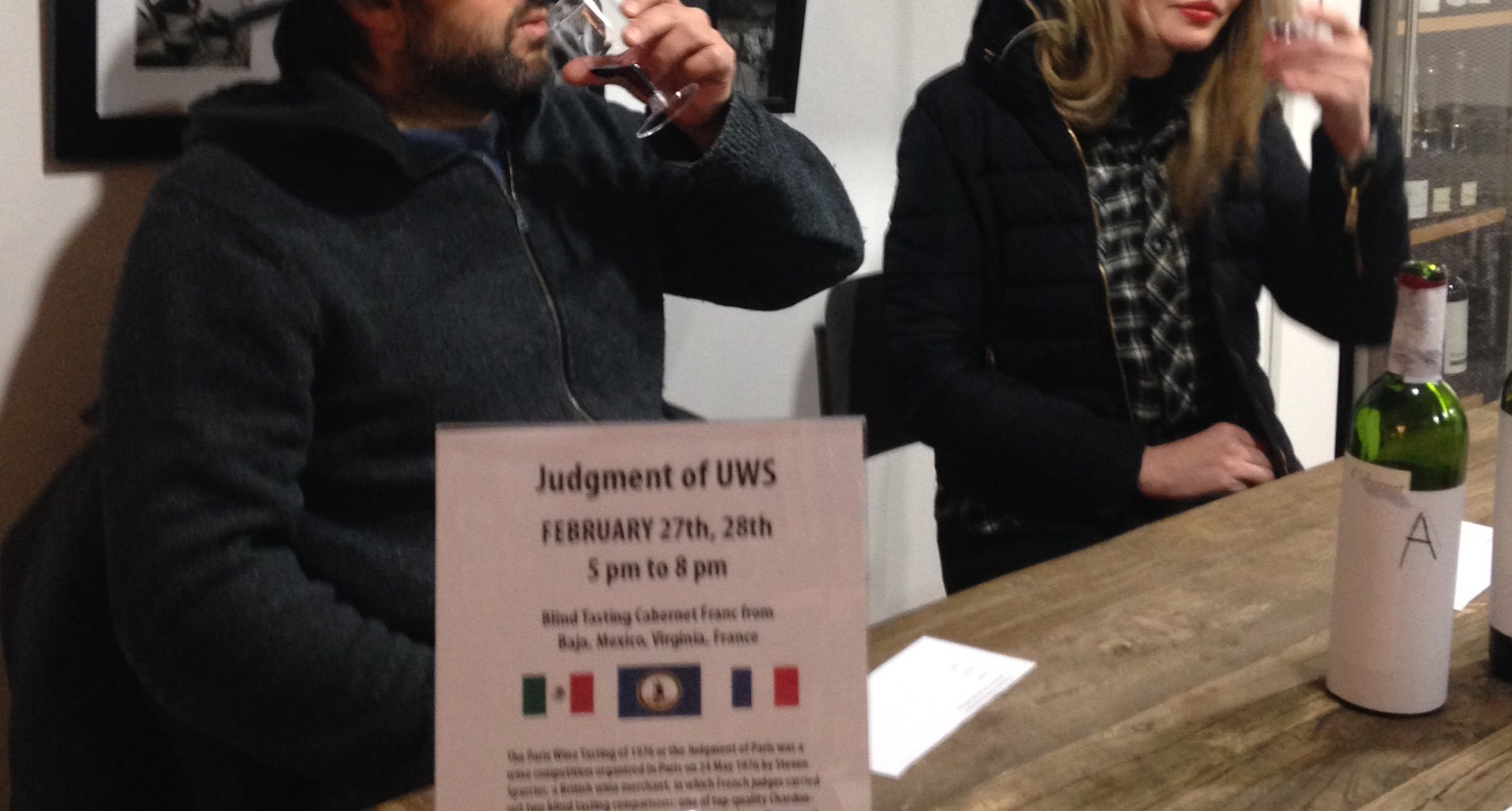 On February 27th and 28th we hosted a blind tasting of Cab Franc from Baja, Mexico, Virginia and France. Forty-two tasters were poured a small sample of each wine and asked to rank their top wine and second favorite wine. The order in which the wines were presented was changed during the tasting.
The wines that were presented are:
Monte Xanic Cabernet Franc Limited Edition, 2013, Valle de Guadaloup, Baja, Mexico, $33
Founded by Hans Backhoff in 1988, Monte Xanic has been a pioneer in Mexican wine and helped to elevate the levels of winemaking in the Valle de Guadeloup. Monte is Spanish and means "little mountain." Xanic comes from the word cora and means "flower that blooms after the first rains." While they now make 50,000 cases of wine annually, they still consider themselves a boutique winery.
Barboursville Cabernet Franc, Virginia, 2011, $28
The wine producing estate was founded in 1976 by Gianni Zonin, an Italian winemaker from the Veneto and is the only American member of the Zonin family of wineries. The winery is built on the grounds of Barboursville, the home of the 19th Governor of the Commonwealth of Virginia, James Barbour. The home was built from 1814 through 1822 and is based on an architectural design provided by Barbour's political ally and friend and wine lover Thomas Jefferson. Cabernet Franc and Viognier produce the their most successful wines.
Bernard Baudry Chinon, Les Granges 2013, Loire, France, $19
Represented by top importer Louis Dressner, Baudry is one of the newer stars on the Chinon scene. He has received plaudits in the appellation for his precise, textured Chinon. Baudry started his estate in 1975 and has created his 25-hectare estate out of family parcels and purchased land.
The results were:
1. Virginia: 20 first place votes, 16 second place votes
2. Baja, Mexico: 17 first place votes, 16 second place votes
3. France: 5 first place votes, 14 second place votes
Read our story on Virginia wine.