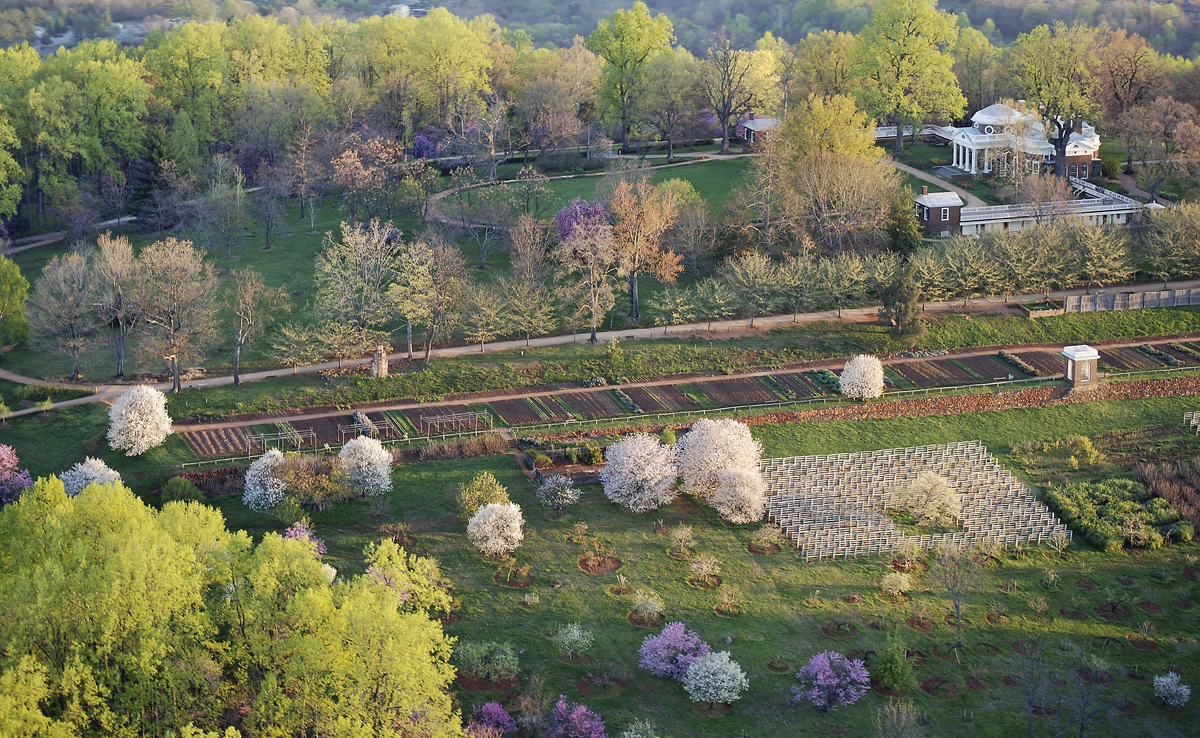 Virginia may have the nation's longest wine history, but its rise to becoming our fifth-largest producer is a fairly recent tale.
In 1976, two hundred years after Thomas Jefferson tried and failed to grow wine grapes at Monticello, an Italian family tried again.
Gianni and Silvana Zonin, 6th-generation winemakers from the Veneto, established Barboursville Vineyards twenty miles north of Monticello, bringing with them viticulturist Gabriele Rausse (pictured below). It took several arduous vintages for Rausse to prevail, but in 1979, after recognizing an issue of incompatible vines (rather than inhospitable land), he grafted 110,000 European vines onto American rootstocks, and Virginia wine was reborn.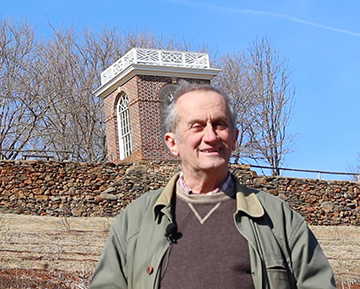 Although there are now more than 230 wineries in the Commonwealth, Barboursville remains a benchmark. Their flagship wine, Octagon, is an age-worthy (and rave-worthy) Bordeaux blend that's only produced in the most favorable vintages.
Luca Paschina currently manages their nearly 200 vineyard acres and 38,000-case annual production. Over his 23-year tenure, Piedmont-trained Paschina has used Old World methods to mitigate many New World challenges—Virginia's humid, unpredictable climate top among them. He adds new acreage every year, and is one of the region's champions of varietal experimentation; Vermentino and Nebbiolo grapes intermingle with Chardonnay and Merlot.
Chardonnay is Virginia's most widely planted white grape, but in 2011, the Virginia Wine Board crowned Viognier the state grape—the type of marketing move that made Oregon synonymous with Pinot Noir. Horton Vineyards, which planted Virginia's first Viognier twenty years ago, still produces the state's most exuberant example. Virginia Viognier ripens rapidly and is dominated by flavors of pineapple and coconut rather than the stone fruit and flowers typical of French Viognier. Some winemakers blend-in Petit Manseng, which adds a dash of acidity to temper the Viognier's fleshiness.
Virginia has been earning attention for its reds too. With careful canopy management, Cabernet Franc can produce wines that are earthy and dense, yet balanced by food-loving acidity—qualities to impress even the most ardent Pinot Noir loyalists. Fans of meatier reds will enjoy the state's varietal Petit Verdots, which are lush and inky. Michael Shaps, an 18-year veteran of the Virginia industry who also makes wine in Burgundy, produces stellar examples that thrive in Virginia's red clay soil.
It's precisely this balance between Old World nuance and New World vigor that has Virginia wines turning the heads of the wine cognoscenti. But here's the rub: Since most wineries can sell their entire production through their tasting rooms, Virginia's growth potential is capped by its production level. Currently, Barboursville and Horton are the only wineries with distribution beyond Washington, D.C., although RdV Vineyards, a boutique winery producing two Bordeaux-style wines priced at $75 and $95, plans to release its 2010 vintage farther afield later this year.
Of course, traveling to Virginia to sample its wines is hardly a burden. The Monticello AVA boasts 38 wineries, the largest number in the state, and many are clustered along wine routes like The Appellation Trail—perfect for power tasters. Visitors who prefer whiling the day from one sunny spot can set up at King Family Vineyards, where a polo game takes place every summer Sunday at 1 p.m.
It's only natural Virginia wine would taste best on the bucolic hillsides where it's grown, but there's no harm in buying a case or two as drinkable souvenirs.
Watch an interview with Virginia pioneer Gabriele Rausse.