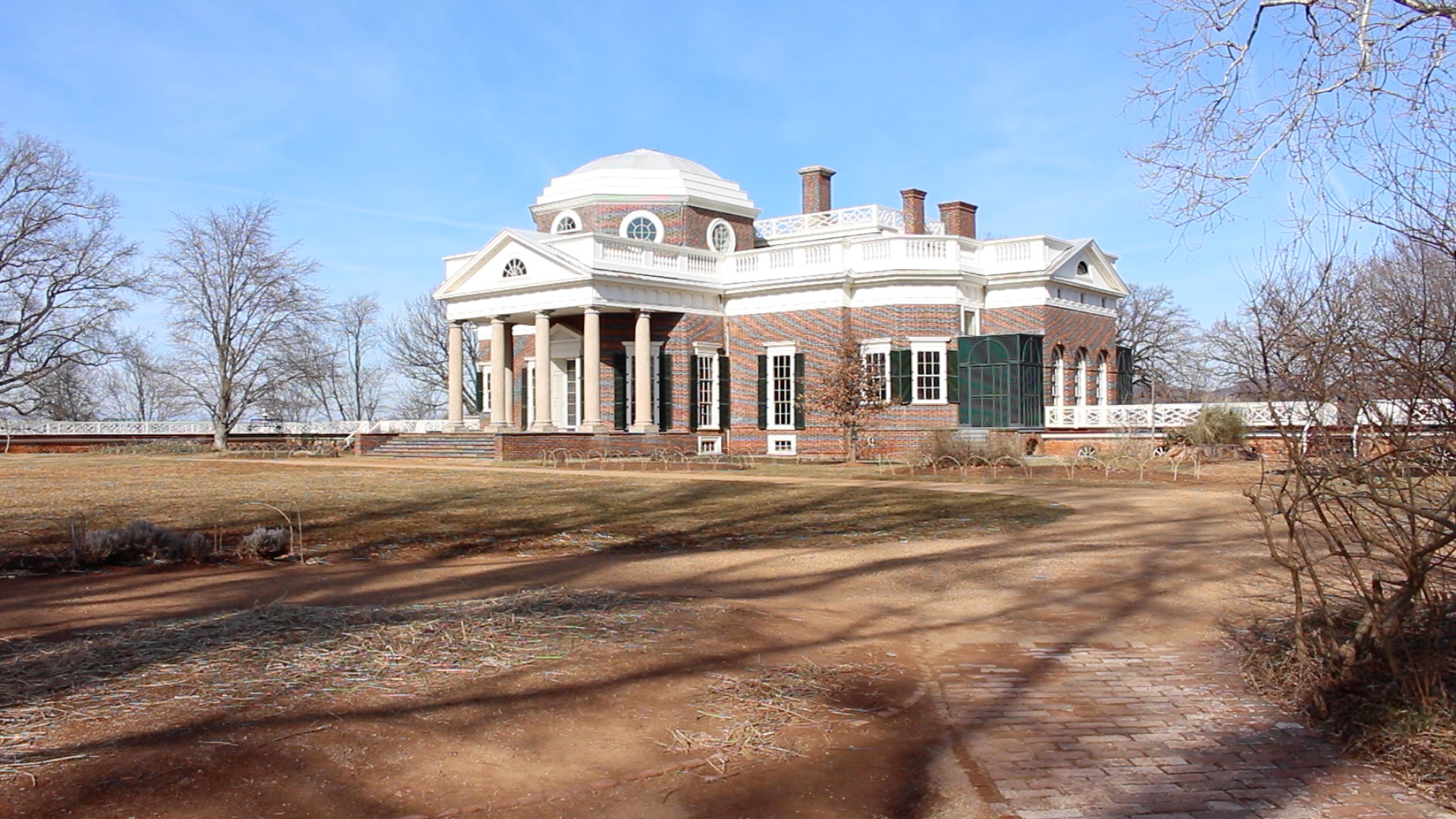 We interview Gabriele Rausse, Monticello's Director of Gardens and Grounds and a pioneer in Virginia winemaking. Rausse was the first winemaker at Barboursville and one of the first in modern times to make wine in Virginia. In his position as Director of Gardens and Grounds, he has worked to restore Jefferson's vineyard at Monticello.
Thomas Jefferson claimed, in 1818, that "in nothing have the habits of the palate more decisive influence than in our relish of wines." Rausse talks about Jefferson, winemaking, and Virginia.
Christopher Barnes: Wasn't Jefferson our country's first real wine lover?
Gabriele Rausse: Jefferson started to drink wine when he was in college, but discovered really wonderful dry wine only when he went to Europe. When he went to France, he discovered Burgundy, Bordeaux. He discovered beautiful wines. There is one that I particularly love—it's a wine called Bellet, a very small appellation—and when he went there, he said, "This is the best everyday wine ever created in the world!"
In the beginning he was bringing wine from Europe in barrels. Then he found out that during the trip, somebody may have tasted the wine and done something to the wine. That was the moment he said, "No more barrels. I want it to be bottled in Europe."
Tell us about Jefferson's cellar building.
This was the first structure built, but it was not built for storing wine—it was built probably to store vegetable roots—but eventually it became the wine cellar. An archaeological dig was done and every piece of glass they found was very dark. Jefferson knew where to put the wine—a dark bottle is always better than a light colored bottle, because light can damage the wine.
What kinds of wines did Jefferson store here? What was he drinking?
He had French wine, Portuguese wine, Italian wine, Spanish wine. It depends actually on the finances he had. In the beginning, there was a lot of expensive wine—then he went to less expensive wine.
What vine varieties did Jefferson plant?
Some were of French origin, and some were of Italian origin: Chardonnay, Chasselas Doré, Chasselas Rosé, Muscat, Muscat Blanc. Italian, the most important are Sangiovese, Toscano, Aleatico—very unusual, but Aleatico was an important variety at that time. The Muscat of Alexandria, what we call Zibibbo in Italy, is a very unique variety because it's grown only in the South of Italy and North Africa. But Jefferson planted here and it actually, it's not doing great, but it's doing all right.
How do the wines of Jefferson's era differ from the wines of today?
We did not wonder years ago about chemistry. It was just a feeling—"we should do this," "or you should do that," or "it's better to do that rather than that." It was really an adventure every time. Think of the change of the season. If we have a very dry season, it's not a big deal; the grapes are perfect so you don't need to make the wine—God made the wine. When you have a difficult year, then it's a different story.
I wonder sometimes how they could make wine without any idea what the chemistry was. Today, the first thing you do is an analysis and then you decide what to do. Today, we have very precise numbers. If the pH is 3.9, you know you are in trouble.
In your own winery about five miles from Monticello, you make 12 different varieties of wine, about 2,000 cases. How did you decide what to make?
The vineyard you saw coming in is Nebbiolo. I decided to do Nebbiolo because I thought it was an interesting variety to try. In Italy, it's grown only in Piemonte. In Virginia, I think we can make some very nice Nebbiolo—we have five or six wineries now that make it.
I do the classic varieties, because it's easier to sell Chardonnay than Nebbiolo! When the wine is on the shelf, nobody touches it, but if I open a bottle, then people love it. I do a little bit of everything. All my wines, except one, are 100% varietal. I like to see what comes out of the growths, and for that reason I don't blend much.
I came from a part of Italy that is sort of very straightforward—the Veneto, in the northeast of Italy. There's a little blending, but mainly straight variety. I think that my main thing is to be able to see what I get out of the grapes that I crush. That's why I stay with it. I don't mix it.
Virginia has really started to make a name for itself—or at least put itself on the map of places for wine tourism.
Virginia agriculture is not very well developed at this point. There are much better places in America to grow crops. Virginia's climate is not the best, but the grapes are doing all right. The fact that a lot of people come to visit Virginia makes it even more interesting, because they are coming to discover the history around this place, and with a glass of wine, the history looks much more interesting.
You can order Gabriele Rausse's wine online from Hop and Wine.