I like to beat the drum for year-round rosé consumption here at Grape Collective, and found a kindred spirit in Dan Beekley. He is the Wine Director at Portland, Oregon's Remedy Wine Bar, and answered my questions about last year's rosés and how to get people excited about pink wine in the gloomier months. And as a reminder that rosé is one the best food wines, hands-down, you'll find a recipe for Grilled Boneless Leg of Lamb with Apricot and Onion Confit and Anchovy Salsa Verde provided by Remedy's Chef Ingrid Chen. Get ready to become thirsty and hungry.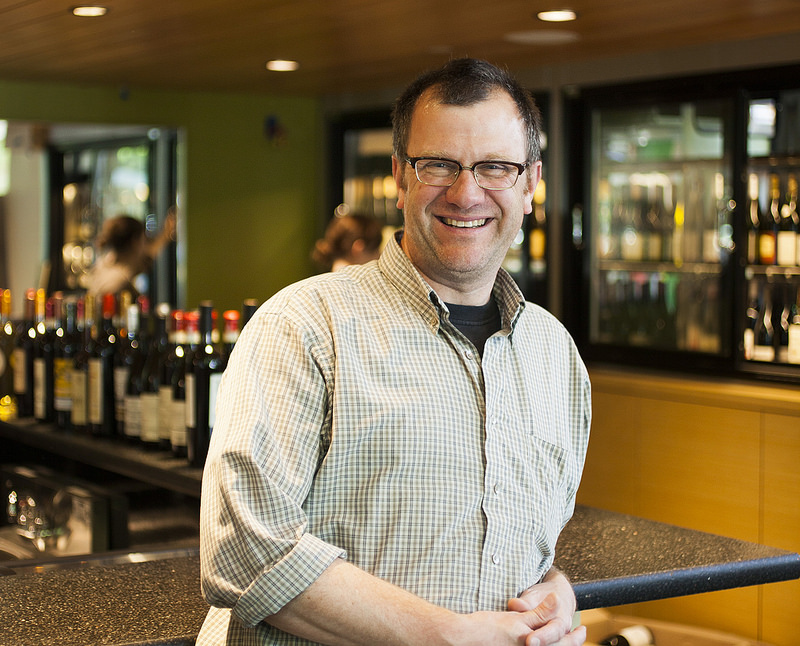 It seems that when it comes to rosé, we have a mania for wanting to drink the newest arrivals. Tell me why we shouldn't overlook the 'leftovers'.

I'm not so sure about a "mania," I think of it more as a "harbinger." Winter is long and dreary here. Fava beans, daffodils, and rosé all seem to signal something in people that says, "Spring is here. Let's roll with some pink wine!" With that said, though, I've been either distributing to retailers, or retailing myself, for over 20 years. Any rosé stock left after, say, September 15th either had to be discounted or went home with me. But maybe over the last three to five years I've noticed an extension of the season of willingness to buy pink wine well into the holidays and beyond. And why not? The wines don't magically go bad on Halloween! In fact, here we are one year later and some of the 2012s that were released last June are just beautiful—clean, vibrant, and juicy.

I also love the yin and yang element of pairing a lively rosé with hearty winter food. I've never believed in the "big food=big wine" mantra. There's no choice but to drink the prior vintage's offering with the ol' January Daube of Beef or Oxtail stew.

Do you drink rosé year-round? Are customers into it, too, or does it take some convincing when in the midst of winter's chill?

Oh my, yes. Especially for the reason just mentioned above. We might not be our own typical consumer, as we drink nine out of ten bottles of white or pink all year round, but sometimes that's the only story I need to tell a customer. For sure, some thumb their noses at the prospect, but I think that's more of a conforming attitude than one of real knowledge. I like disarming people who do this by saying, "Hey, its just really light-colored red wine," or "Champagne comes in rosé! You wouldn't turn that down would you?"

Of course, there aren't solid cases of rosé going out the door in January, but people happily will take a bottle or two to have on hand. I never hear a complaint back.

Here's another thought: What else would you rather be drinking while preparing the meal? Rosé is like a liquid amuse bouche—stimulating the palate and appetite for what's to come! Dry, lively, often low-alcohol, and refreshing. Sounds good to me in any hot kitchen, any time of year.
____
Grilled Boneless Leg of Lamb with Apricot and Onion Confit and Anchovy Salsa Verde
By Chef Ingrid Chen of Remedy Wine Bar
Portland, Oregon

Makes 8 servings

For the lamb:
1 boneless leg of lamb (approx 4-5 pounds), butterflied and trimmed (ask for your butcher to do this).
1/3-1/2 c light olive or canola oil (enough to coat the lamb)
2 T rosemary, chopped
2 T thyme, chopped
4 large cloves garlic, chopped
fresh cracked pepper to taste

In a small bowl, mix the oil, herbs, garlic and pepper together. Put the lamb leg in a sealable gallon-sized plastic bag or small container and pour the herb mixture in. Massage the lamb to evenly coat the meat in the marinade. Let marinate for at least several hours or overnight in the refrigerator before grilling.

Alternately, you can cut the lamb into large (1.5 to 2 inch) cubes and skewer them into individual servings before marinating.

When ready to grill: Heat grill to medium high heat. About 30 minutes before grilling, pull lamb from refrigerator and bring to room temp, and season generously with kosher salt. Grill to desired doneness (I prefer a good medium rare for lamb leg). Let rest for 10 minutes before slicing and serving.

For the apricot and onion confit:
6 medium yellow onions, thinly sliced
1 c apricots, roughly chopped
2 T olive oil
kosher salt to taste

Mix onions, apricots, olive oil and salt in a bowl, tossing with a spoon to mix evenly. Add to a medium saucepan with 2 tablespoons of water and set heat on medium until onions start to sweat, being careful not to brown the onions. Once onions start to sweat, turn heat to low and cover with a cartouche (parchment lid), or partially covering the pot with a lid. Let cook, stirring occasionally, until onions are translucent and sweet, seasoning with additional salt if needed. This can be made up to a day ahead and heated up to serve, or served at room temperature.

For the Anchovy Salsa Verde:
1 bunch Italian parsley
1 bunch oregano
1 small bunch mint
2 T capers
4 anchovy filets (cured Spanish anchovies work great)
1 c extra virgin olive oil
kosher salt to taste

Pick the leaves from all the herbs and wash and dry them in a salad spinner. Finely chop the herbs, capers and anchovy filets together and put them in a bowl with the olive oil. Mix well and season with salt to taste.
To serve:
Set the confit on the bottom of a platter (or individual serving on a plate). Set the grilled sliced (or skewered) lamb on top, and generously drizzle salsa verde on top of the lamb leg.