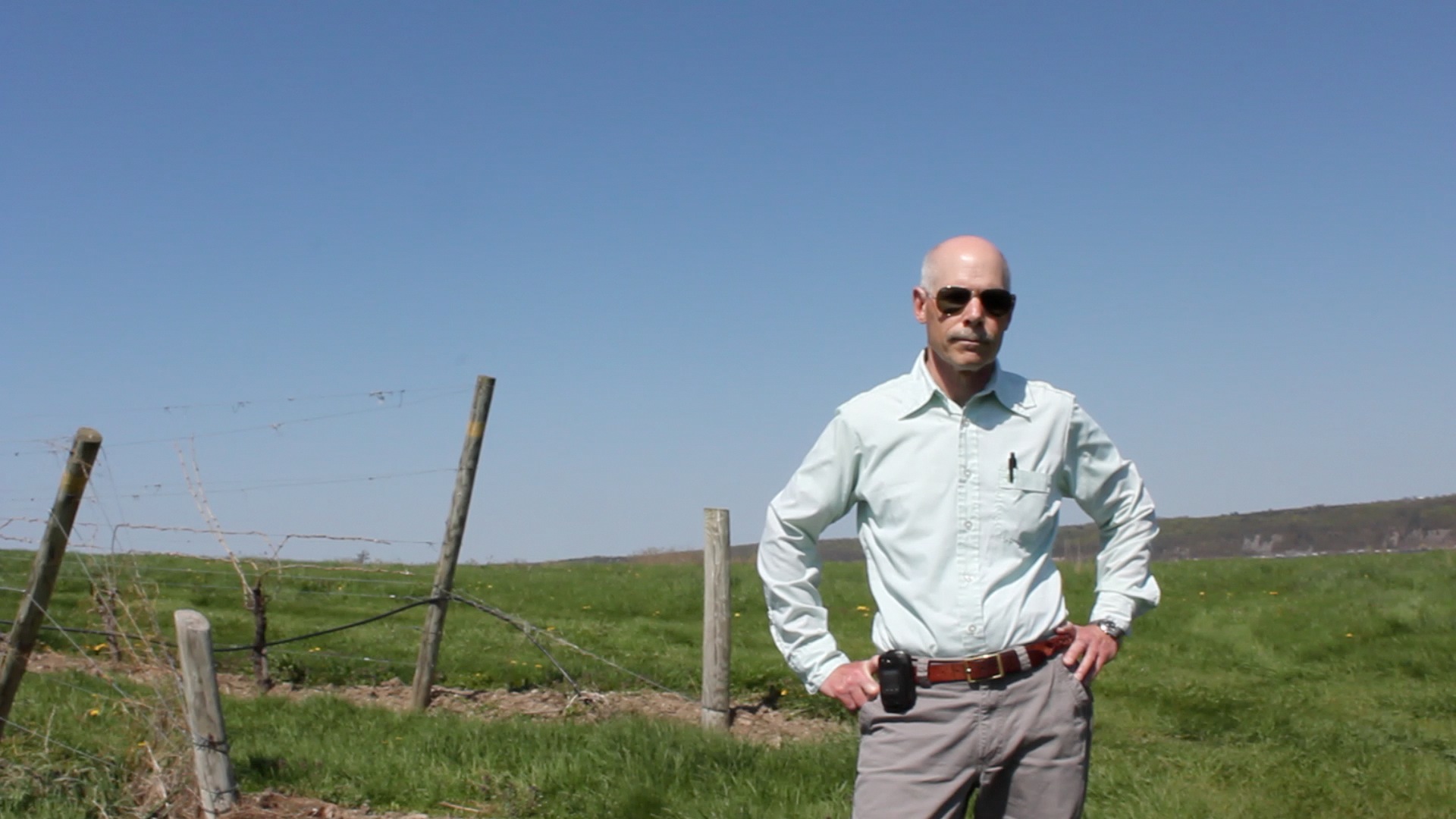 Interview with Bob Madill owner of Sheldrake Point winery in the Finger Lakes, NY.
"When we bought this place it had been owned by Si Diamond a local farmer. And it was essentially an abandoned dairy farm. There were no grapes. Hosmer to the North of us was close and so was Lucas. But in this area, there was no history of growing grapes in this wonderful pocket of farm land here at Sheldrake Point.
Sheldrake Point has some excellent soils. They are gravely loam soils over shale. And that combination tends to give rise to very racy, medium bodied, fresh wines that often have a citrus, lime character, a bit of slate. And when I presented these wines in Germany to German producers and explained our growing circumstances they understand completely and identify with the character in the wine and the place that it is grown.
What makes Sheldrake so special is this little microclimate sticking out into the lake. We have a very protected area here and we have a definite expression in our Riesling, the dry Riesling in particular.
The Finger Lakes is really quite interesting because it is a small region. There are 118 wineries here now. There may have been half that when we started in '97. The one thing to remember is just to the North of us is Lake Ontario. Lake Ontario is a huge body of water that essentially shelters this region from the proverbial arctic cold from Canada and then with these long glaciated Finger Lakes, that are very narrow but very, very deep and quite long, we have these microclimates that provide the shelter and sustenance in terms of the climate for vineyards to be planted on East and West facing slopes going North and South on these lakes.
The glaciated soils are such that they give to phenomenal capability in Riesling. Great fruit expression, great slatey minerality and an identity unique within North America."