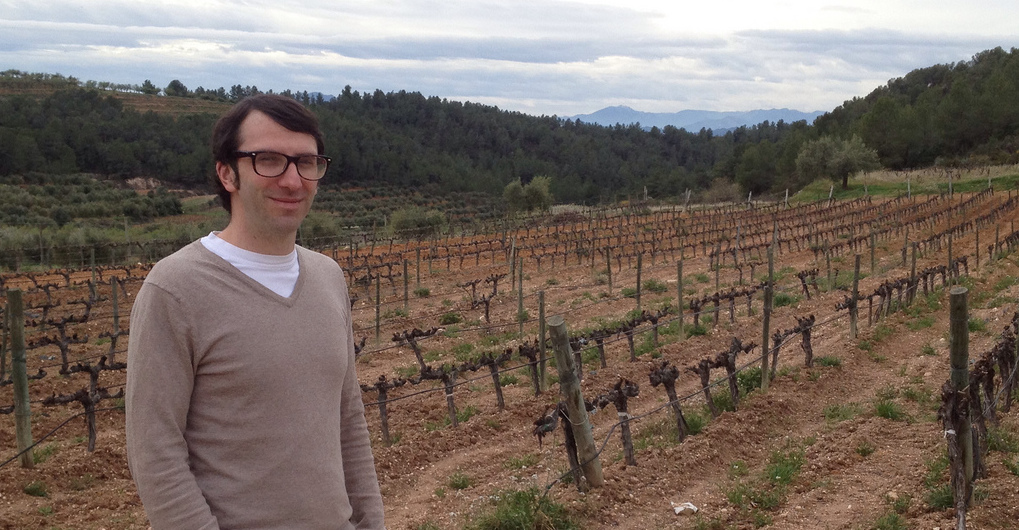 Jameson Fink has joined Grape Collective as Contributing Editor. We pose some questions to Jameson.

Where did you grow up? Buffalo Grove, IL. Strangely devoid of both buffaloes and groves.
If you were stuck on a desert Island and could have five bottles airdropped but they had to all be under $50, what would you pick?
Specifically:
3L box of Commanderie de la Bargemone Rosé
1.5L Saint Cosme Cotes du Rhone
Tiefenbrunner Feldmarschall
Whatever Pierre Peters or Gaston Chiquet Champagne that would give me change back from a $50.
Vague, because it tortures me to choose one wine from the region:
Something from the Loire Valley, probably a sweet wine.
Best wine to give as a gift to a relative who has medium to poor wine knowledge?
I would say the bottle matters less than including a thoughtful, jargon-free, handwritten note about why you chose it and why they should care.
Favorite wine books? I'm really charmed by "The Essential Scratch & Sniff Guide to Becoming A Wine Expert" by Richard Betts. It's short and sweet, and the perfect non-intimidating gift for the relative in the previous question. "The Initiates: A Comic Artist and Wine Artisan Exchange Jobs" is a really thoughtful take, in words and pictures, on the lyrical and mystical side of wine and winemaking. Finally, a shout-out to Katherine Cole, whose work you will find here and many other places. Her book, "Complete Wine Selector: How to Choose the Right Wine Every Time", has a lot of personality and friendly vibes.
Most inspired food & wine pairing? I'm a Chardonnay and tots kind of dude, but a pairing of vintage Champagne and steak a few years back really wowed me about the versatility of Champagne. It crushed that old saw about red wine with meat.
What do think of the 100 point scale - silly or great? 78 points on that.
Opinions on natural wine? I'm pro-sulfur, but, regardless of category, consider each wine on a bottle-by-bottle basis.
Jameson Fink has been working in the wine industry and blogging about wine since 2004. Saveur Magazine nominated his site, jamesonfink.com, for a 2013 Best Food Blog Award in the Wine/Beer Category. He is a tireless advocate for year-round rosé consumption and enjoys a glass of Champagne alongside a bowl of popcorn.