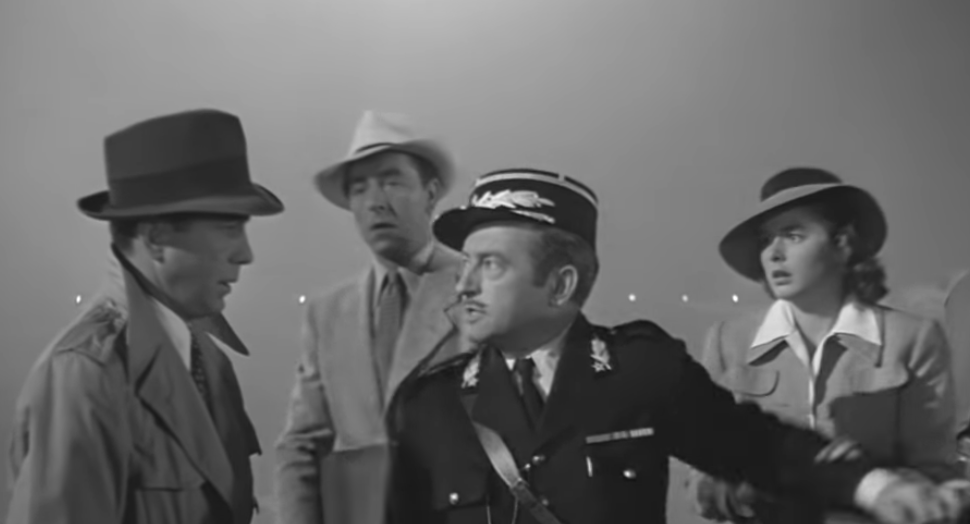 A funny thing happened on our way to our current column. We contacted Emma Thomas, a publicist for Jackson Family Wines, in an effort to reach Christopher Carpenter, the winemaker at Cardinale. She responded: "You've been top of mind this week, and our team has been talking a lot specifically about OTBN. Actually, my colleague Erin Inman has been reaching out to many of our winemakers this week to see what they're opening, with plans to follow up with you to share their stories." We said we were eager to hear and here they are: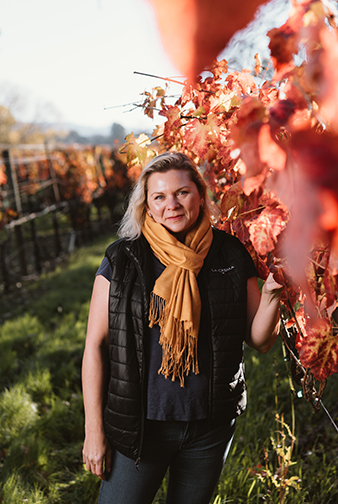 Jen Walsh, Winemaker for La Crema (photo right): "I'm drinking a bit of La Crema sparkling Brut Rosé, as it pairs well with just about anything and drinking bubbles always feels like a bit of a celebration and lightens everyone's spirits. Last night we paired it with a simple Niçoise salad. Easy and healthy. I also am feeding three hungry and picky boys these days with no time to prepare complicated meals. Tonight we are grilling burgers and I plan to open a bottle of Morgon Beaujolais."
Matt Revelette, Winemaker for Siduri: "The thing about wine is that you always think you have enough until you suddenly don't. My stockpile of Southern Rhône fell like dominoes this week. I'm really digging the 2018 Siduri Santa Barbara County Pinot Noir paired with pork ribs from one of my favorite restaurants, KINSmoke, down the street from my house. Meanwhile, I keep an eye on the news but with the volume of the TV all the way down and the volume of my stereo jacked up to something heavy and hard-hitting, like The Pointer Sisters."
Craig McAllister, Head Winemaker for La Crema: "Well it's spring, so we have taken the first steps in a pretty rigorous spring clean of our house and had the opportunity to take a look right in the back of the wine cabinet to see what I might be missing out on. I found and drank my last bottle of La Crema 2009 Russian River Valley Riesling while prepping and eating corned beef, cabbage and potatoes on Saint Patrick's Day. I'd hoped to save it for another ten years to see how it ages, but now seemed as good a time as any to open it. It was great, still nice and juicy but having developed some interesting beeswax and petroleum notes since I last tasted."
Gianna Kelly, Winemaker for Galerie: "My dad always used to say 'Eating well is the best revenge.' Tonight, cooking at home with Cook's Illustrated Chicken Parmesan and Kendall-Jackson Vintner's Reserve Chardonnay."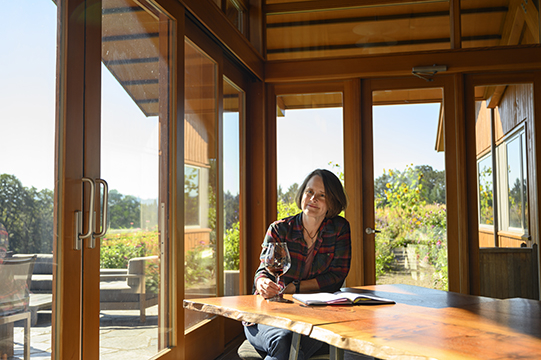 Lynn Penner-Ash, Founding Winemaker for Penner-Ash Wine Cellars (photo left): "We've been pairing our wines to our movie selections. First, a 2015 Williams Selyem Sonoma Coast Pinot Noir and 'Casablanca' — Morocco is on the coast so figured we'd have a coastal wine. Then, a 2018 Big Table Farm Willamette Valley Pinot Noir and 'Shawshank Redemption' — a jail break partnered with a new 'release.'"
Shane Moore, Winemaker for Gran Moraine and Zena Crown: "My wife and I are loving the 2018 Gran Moraine Rosé with falafel and couscous salad. After bottling last week we drank a delicious 2010 Champagne Launois Père & Fils Special Club that we were gifted."
Erik Kramer, Winemaker for WillaKenzie Estate: "After watching a little news last night, I enjoyed two tall glasses of Kaiyō (a very enjoyable Japanese whisky) that seemed very appropriate along with my homemade corned beef, roasted potatoes and carrots. My wife and I usually open wine almost every night and it's generally something different. I also opened the 2017 WillaKenzie Clairiere Pinot Noir and was reminded why I'm so glad we decided to make a stand-alone wine from that part of the estate. I haven't cooked anything with it yet but I'm thinking lamb chops."
Dorothy J. Gaiter and John Brecher conceived and wrote The Wall Street Journal's wine column, "Tastings," from 1998 to 2010. Dorothy and John have been tasting and studying wine since 1973. Dottie has had a distinguished career in journalism as a reporter, editor, columnist and editorial writer at The Miami Herald and The New York Times as well as at The Journal. John was Page One Editor of The Journal, City Editor of The Miami Herald and a senior editor at Bloomberg News. They are well-known from their books and many television appearances, especially on Martha Stewart's show, and as the creators of the annual, international "Open That Bottle Night" celebration of wine and friendship. The first bottle they shared was André Cold Duck. They have two daughters.
Read more from Dorothy J. Gaiter and John Brecher on Grape Collective.
Banner by Piers Parlett