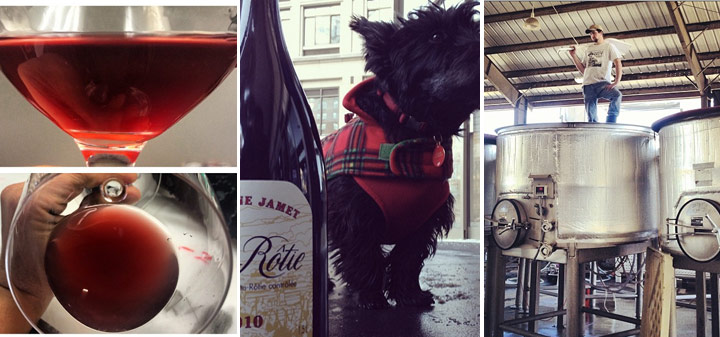 There's no better way to see what the experts are drinking than to peruse their Instagram feeds. This handy digital platform isn't just about selfies: When it comes to sommeliers and winemakers, it's a peek into the harvest, or a jealousy-inducing glance at the bottles being opened in fine dining rooms. Pay attention, and you might just find your next favorite bottle. Yes, we'll "like" that.
Jordan Salcito The beverage director of David Chang's Momofuku empire and founder of Bellus Wines is always on the hunt for something different. We follow her photos like a map to the next big thing: could it be sparkling Aglianico (made with the help of famed Champagne guy Jacques Selosse) or the wines of South Africa's Swartland?
Jasmine Hirsch Based on her photos, we're pretty sure Jasmine Hirsch—daughter of famed grape grower David Hirsch and business director for Hirsch Vineyards—is on the road 51 weeks of the year. Her Instagram feed is often pure wine-soaked wanderlust, with a bit of beautiful Sonoma coast nature thrown in.
Michael Madrigale The sommelier at Bar Boulud in New York is all about large-format bottles. His daily "best bottle I opened tonight" is sometimes surprising, sometimes aspirational, and always educational.
Rajat Parr As both a sommelier and a winemaker, Parr's posts are equal parts production and consumption.
Hardy Wallace The revolution may not be televised, but it may very well be Instagrammed, starting with the feed of Hardy Wallace. Part of the Dirty & Rowdy winery team, Wallace's photos depict the step-by-step process of making a low-yield natural wine in California.