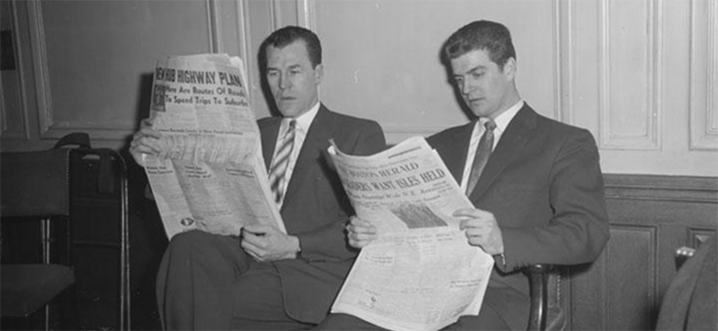 The San Francisco Chronicle reports that wine legend Heitz sells to an Arkansas billionaire. "It's hopefully the first of many investments that he makes," Boyd said of his new boss. "He's looking at vineyard acquisitions, he's looking at other winery acquisitions. He is certainly excited by our industry."
Rising cannabis use could cut into wine consumption reports Forbes. "The report notes that "every demographic group expected their marijuana consumption to rise, but the rise was especially significant among women and older, wealthier consumers," which makes sense because "these individuals conceivably have the most to lose [like mortgages or higher-paying jobs] if caught using [or] possessing illegal drugs."
The North Bay Business Journal profiles Trinchero Estates the fourth largest wine producer in the US. "The family bought Sutter Home Winery in 1947, and a fluke "stuck" fermentation of zinfandel led to a sweet rosé released as "white zinfandel" in 1975. That wine became a top-selling premium wine by 1989."
The Associated Press visits the Columbia River Gorge wine country in Oregon. "Wine tasting in the region is a relaxing contrast to the Willamette Valley south of Portland, where traffic and crowded tasting rooms can detract from the experience."
Decanter contemplates tasting notes. "A tasting note about a finished, bottled wine needs to give an accurate reflection of what someone will find when they pull the cork."
The Drinks Businesson how climate change will change Bordeaux. "The Bordeaux of 2050 could be much fruitier, may not have the same capacity for ageing and could have a lower alcohol content, a Bordeaux winemaker and oenologist has warned."
Seven Fifty Daily on hyper-focused wine clubs. "Wynkoop loves ferreting out small producers that the wine-drinking public would otherwise not know about, saying, "I like to call myself a little PR agency for the small guys."