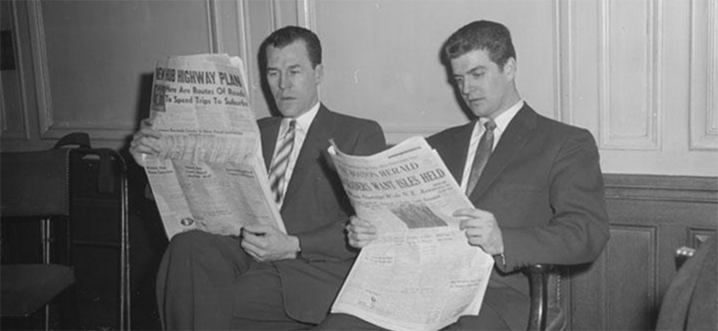 The Men's Journal on how to drink wine like a pro. "In the fall of 2011, he found himself working a wine harvest in his native Washington state. "I would spend hours a day driving a truck, thinking about life, and what's Important, with a capital I," Harris says."
Marketplace.org on Two Buck Chuck. "Two Buck Chuck is a guy who back in the early '70s became obsessed with wine, bought a bunch of property in Napa, built a winery and used to make, actually, really good, high-quality French-style Burgundies."
Bon Appetite on why "oxidized" is the wine word for 2017. "Lately, I have found bottles of Marsanne from California nearly indistinguishable from bottles of Sauvignon Blanc from the Loire Valley because they've both been heavily oxidized and now taste like glasses of apple pecan pies."
Marketwatch on Pret a Manger getting into wine. "Our baristas make thousands of coffees every day for our customers, so we thought, why not offer beer and wine too?" said Joanne Brett, president of the company's operations in the U.S., where it has 76 eateries in New York, Boston, Washington and Chicago."
Henriot, a French wine company, is buying a controlling interest in Oregon Pinor Noir producer Beaux Frères co-owner by wine critic Robert Parker Jr. reports Decanter. "Founded by both partners and then-brothers-in-law Michel Etzel and Robert Parker Jr, Beaux Frères is a 88-acre* farm situated in Chehalem Valley's Ribbom Ridge AVA (American Viticultural Area)."
Zachary Sussman in Punch asks what is classic German Riesling? "It's this incredible dexterity—the ability to modulate between whole tones and semitones and quartertones—that, to me at least, makes German riesling the most unique wine in the world, and which secured its reputation over a century ago."