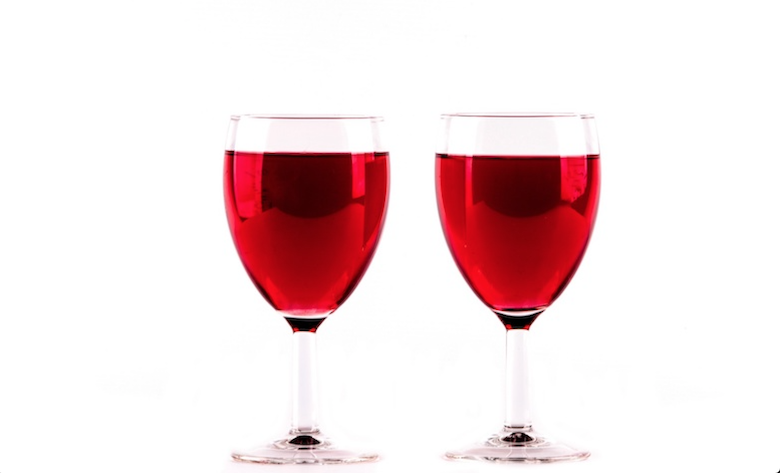 American drinkers have been more hesitant to explore Italy's lesser-known varietal offerings. One reason is that there are just so many different varietals that it's hard to keep them straight. Unlike French varietals, many of which by now have become "international" (Cabernet, Merlot, Syrah, Pinot Noir, Chardonnay), Italian grapes have just not found new homes in the New World, apart from Sangiovese. This could be due to the fact that many argue that the soil composition in these New World growing sites don't do the grapes justice. Italian red grapes have marked acidity and tannin, leading to them being called "rustic," and so proper soil type is particularly important.
And then of course you have the pronunciation. Some have argued that Cabernet, Merlot, and Chardonnay are so ubiquitous and popular in the US market because they are easier to pronounce. As opposed to, say, Aglianico or Cigliegiolo, or Gaglioppo (Those damned silent g's!).
Despite all this, there is a handful of lesser-known Italian red grapes that I believe the "non-Italian wine drinker," or someone new to the country's offerings, would very much enjoy.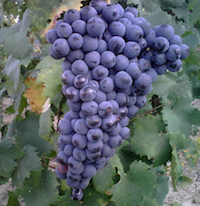 Grignolino: Sorry, another nasty silent 'g' you have to pronounce. But this stuff is so tasty, it's worth the tongue-twisting effort. Traditionally it's drunk in the enotecas of Piedmont by the locals while they are waiting for the Barolo and Barbaresco to age. Unfortunately, Piedmont is already saturated in the US wine market, and perhaps retailers are too fatigued to offer one more varietal from the region. Barbera and Dolcetto are just now gaining traction with American drinkers; perhaps merchants don't want to push their luck. Grignolino is one of the most light-bodied reds I've ever encountered, supposedly because the pip of the grape is so tannic that producers have to reduce skin contact during fermentation to as little as a couple days, which means the wine lacks pigmentation. The skins are not unusually pale, contrary to popular belief (Is there any popular belief about Grignolino?). If you hold a bottle of Gringolino up to the light, it will be lighter than a red Burgundy or Gamay, and can even be reminiscent of a dark Spanish rose or a Cerasuolo (the partially skin-fermented rose made from Montepulciano). On the palate, the predominant fruit note is fresh strawberry. These wines can be puckeringly tart from the high acidity and low tannin to balance it out, which is why it's not uncommon to drink these babies with a slight chill. Try one when the weather gets warmer. If you can find a wine store with a Grignolino, give the buyer a big high-five!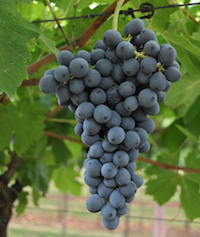 Bardolino: Ok, so technically not a varietal, but at least it has no silent letters to muddle through. Bardolino is a district just outside Valpolicella, and, predictably, the grapes used here are the same as in neighboring Val. The difference is that most Bardolinos are overwhelmingly Corvina (pictured), which is considered to be the superior grape over Rondinella and Molinara. Also, unlike their big brothers to the east, these wines are rarely aged. If you like Bardolino, be on the lookup for varietal Corvina labels, as these have begun popping up more recently.
Frappato: The third in the line of Sicily's red grapes, falling behind Nero D'Avola and Nerello Mascalese (Etna Rosso). If you're not crazy about the pruny, raisiny notes of Nero D'Avola, and Etna Rosso is either too pricey or too acidic for you, give Frappato a try. You'll find notes of stewed fruits, primarily strawberry and bright red cherry. These wines can also have a lovely pepper note to them. They're also naturally low in tannin, which is great for drinkers looking for an alternative to tannin bombs like Barolo and Chianti. If you're in the mood for a blend, check out the Frappato and Nero D'Avola blend from Cerasuolo di Vittoria (Yes, it's a district, not a producer). The Frappato offers brightness and Nero D'Avola offers weight to this lovely blend, which was Sicily's first DOCG.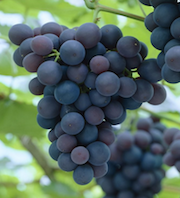 Schiava: Also known as Vernatsch or Trollinger, this is a very light-bodied varietal from Italy's far northeastern region, Trentino-Alto Adige. This cool-climate region makes some fantastic reds, made from the Lagrein and Teroldego grapes, but these wines have more meatiness and Syrah-like jaminess. The only drawback to Schiavas is that many of them taste like nail polish remover. As such, you might want to explore blends (They're often blended with Lagrein). This region of Italy used to be under Austro-Hungarian rule. As such, wines here are of more consistently high quality because of the Germanic attention to detail. And because these wines are off the radar, producers know they can't fetch for super high price tags, so they represent some great values.