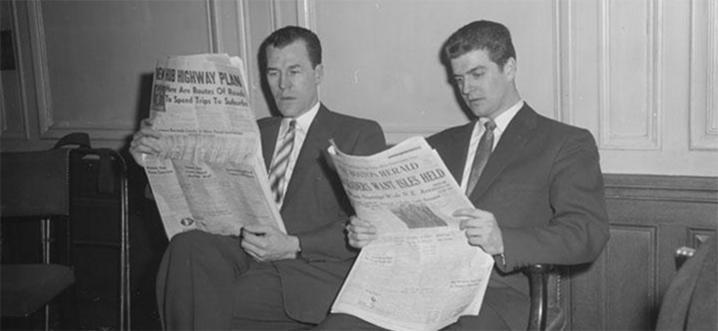 CNBC on Silver Oak purchasing a Napa winery for $50M. "Silver Oak Chief Executive David Duncan said he's bought up more than a dozen vineyards over the past few years, trying to stay "ahead of trend." His latest acquisition of Ovid, a Napa Valley "cult darling" known for its Pritchard Hill Bordeaux Blends and Cabernet Franc, is estimated to come with a $50 million price tag, according to an industry source who spoke to CNBC."
CNN asks is wine healthy? "Benefits of moderate alcohol consumption such as wine include a 30% reduction in the risk of heart attack compared to non-drinkers, a finding that has been repeated over 30 years and in various countries, according to Eric Rimm, a professor of epidemiology and nutrition who has been researching the effects of alcohol and chronic disease for decades at the Harvard T.H. Chan School of Public Health."
New York Magazine on drinking drinking white wine raises your risk of developing rosacea. "Researchers studied data from nearly 83,000 nurses in the U.S. and found that women who consumed one to three glasses of white wine a month had a 14 percent increase in the risk of developing rosacea, while women who drank five or more glasses a week increased their risk by 49 percent."
Jancis Robinson in the Financial Times says Chinese winemaking is making good progress. "In my experience, the quality of the best Chinese wine has recently turned a corner — in the right direction."
Decanter on a fatal frost that hit Champagne vineyards. "Benoit Tarlant, from Champagne Tarlant in Oeuilly, did not agree with this. 'We lost just about all of our Chardonnay last night, and had big losses in our Pinot Noir vineyards as well. Our first impressions are a potential loss of 70%, which is more than we suffered in 2003."
Punch goes inside one of the world's great wine cellars. "And while the list contains everything from the humble (locally made txakoli) to the extravagant (a complete vertical of Château d'Yquem dating back to 1933; Mouton Rothschild to 1945), the wine program is as much a testament to Spanish history as it is a carefully curated nirvana for drinkers."