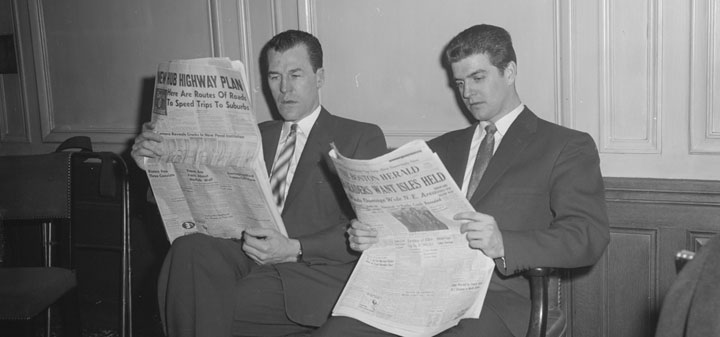 The Wall Street Journal on pairing your dessert with wine. "Her favorite pairing is a glass of San Huberto Malbec wine from Argentina with a peanut-butter cake that has a ganache filling and peanut butter fudge frosting. Not every Malbec works with this cake, Ms. Scott says."
Eater's Ask A Somm speaks to Steve Wildy in Philadelphia.
In Decanter, Moet Hennessy to bottle first Chinese red wine soon. "The wine, which is grown in the Himalayan mountains in the northern reaches of China's Yunnan province close to the border with Tibet, is made with Cabernet Sauvignon grown at altitudes between 2,200 metres and 2,600 metres above sea level." Jane Anson's Decanter column expands.
The Huffington Post asks what pairs best with a Big Mac? "Barbera, Sangiovese and Tempranillo are well suited to acid/fatty foods such as the Big Mac."
The Daily Mail on UK wine sales jumping by 177%. "The English are particularly good at making sparkling wines that have regularly beaten French champagnes in blind taste tests."
In Winesearcher a second biodynamic Burgundian winemaker falls foul of the authorities for failing to apply insecticide.
Alice Feiring provides some outtakes from her article turning water into wine. " was up against the West Coast palate syndrome big time. Most of the people I talked with really believed that to compete on the international market they needed to irrigate. Most people forgot that the best wines of California were pre-irrigation and those are the wines that stunned Paris in the 1976 tasting."
Dr. Vino discusses the wines serves at Obama's latest state dinner. "First up was 2013 Ryo-fu Chardonnay from Ken and Akiko Freeman, followed by the 2010 Morlet Family Vineyards "Joli Coeur," a pinot noir from the Sonoma Coast, and finally, the 2007 Iron Horse "Russian River Cuvee."
W. Blake Gray argues Napa should increase its minimum parcel size.