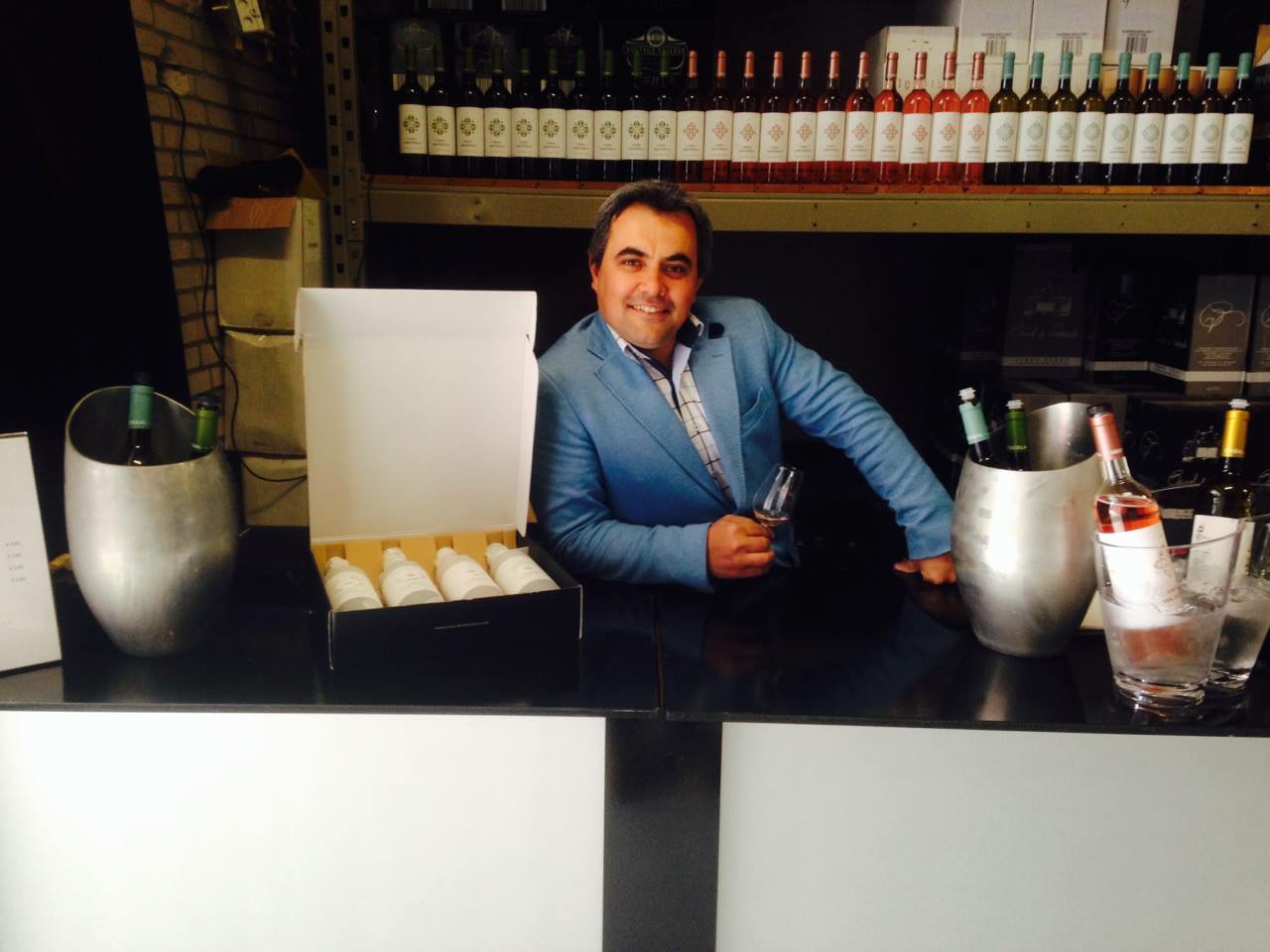 We talk to winemaker Pedro Campos about the evolution of single varietal Vinho Verde and his journey as a winemaker.
Christopher Barnes: Casal Ventozela is a Portuguese wine estate and they make some very interesting state grown wines.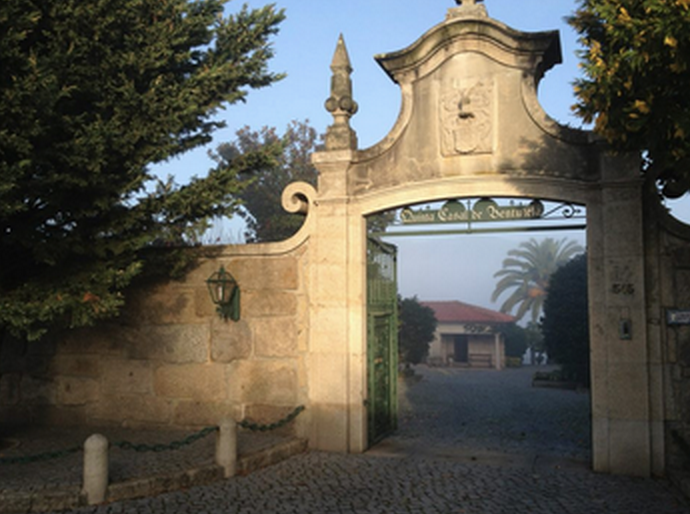 Pedro Campos: So our estate is in the northwest of Portugal. We have a lot of Atlantic influence. They are planted along the valleys of the main rivers of the region. The soil is mainly granite soil, a very poor soil with a lot of minerals. So those two things combined can make us fresh wines with some salty tastes with the sea influence.
We plant native varieties. For the white this is Loureiro and for the reds it's Espadiero. Somewhat difficult to pronounce but very local and also very rare in the world. Probably not grown anywhere else in the world
Our wines tend to be fresh young wines, let's say enjoyable wines. People drink them with pleasure I think.
Vinho Verde is known in the United States as sort of a very easy drinking inexpensive summer wine. What's different about the wines that you make than sort of the massive Vinho Verde that people would pick up here for six, seven dollars?
So we take care of our vines since the beginning. We plant it in the right way, with the right slopes. We take good attention to the production, not to be very high and when we harvest we can determine the right time to do so.
So when the grapes get to the winery, they are in their best condition and in their best maturation to be picked up and transformed into wine.
And what is unique about the area of Portugal where you make your wines?
It has a lot of sea influence and the soils are mainly granite. It's not too hot in the summer so the wines get to be fresh and low alcohol wines. The alcohol is naturally low so the wines are very fresh in terms of drinking.
And you work with native Portuguese grapes.
Yes.
Talk about that. Most people know Cabernet, Merlot but these are interesting grapes. Something that's a bit of a discovery. It's something that people need to kind of explore.
Portugal is a country that has many grape varieties. Probably the highest percentage of grapes per acre of land. Portugal is a small country, there's probably no other place in the world that has so many grapes per acre.
We plant native grapes. There are records of winemaking in the 12th and 11th centuries and these were the grapes they planted back then so they are well-adapted to the climate, to the conditions. In our region there are not large estates. They are small estates.
The agriculture was a little bit of a mix. The grapes looked like they were in the same place they were planted and they evolved in that environment so they are used to that place for a lot of years. A long, long time ago.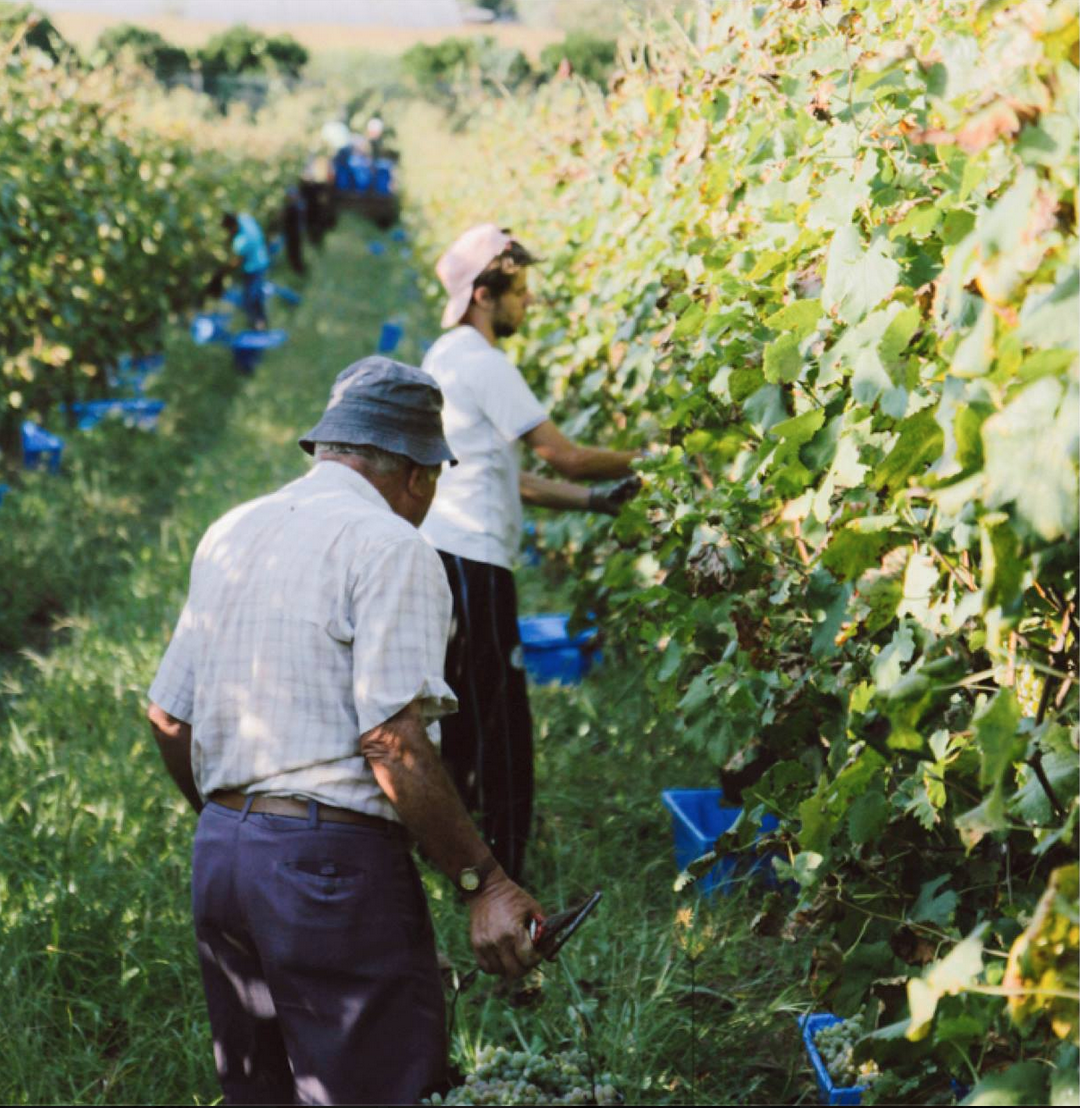 How old are the vines that you have?
We've had vines since 1983. We have now started to replant one or two separate vines but they... they have 20, 35 years on average. More or less.
Pedro, you've been at the estate for 14 years.
Yes.
How have the wines evolved over the time that you've been there?
So in the beginning we start to make mainly blends. We blended all the grape varieties in the estate. Along the time we thought it was, I would not say a good idea, but it was important for us to see the different grape varieties separately, to know the difference between them.
Let's say we used to blend Loureiro, Arinto and Trajadura. Loureiro has a very floral aroma, very fresh. Arinto was used to give more structure and Trajadura was used to blend them. But we saw that Loureiro alone had a lot of character. Floral character and we thought let's put some separately and make single varietal wines and see how it goes, it evolved from blends to single variety wines.
So most people that are making Vinho Verde are using blends.
Yes.
And you decided that the single variety produces a greater character?
We didn't invent the idea but we have explored it.
Why don't you talk a little bit about the rosé. This is a very interesting wine. It has a lovely freshness to it.
The rosé is a wine also from a single red variety, Espadeiro. It's a rare red variety even in our region. It's a grape variety that is planted and harvested to make a rosé. Every process of growing up the vine and harvesting the grapes has in mind to make a fresh, young and very fruitful rosé. So the grape has a long maturation period. It's the last grape to be harvested. The color of the grape has almost no color and it's very fruitful so we thought it made a very nice, young, fresh rosé that you could drink in a terrace or in the summer and it's a different experience from other rosé's. It's a little bit warmer.
If you were to describe your region relative to some of the other regions in Portugal, how would you compare them?
Different soils, more Atlantic influence and less warm in the summer. So all those things combined could give us wines that are very different from the other regions.
Do you do anything interesting with your farming practices?
So we have a sustainable agriculture. It's not organic but it's sustainable. We tend to take care the most we can of... We do not use harmful products to the environment.
Tell us a little bit about the family that owns the estate.
So the owner of the estate, Mr. Cortinhas always loved the agriculture and when he bought the estate he wanted to produce wines for him to show his friends, so the estate was born.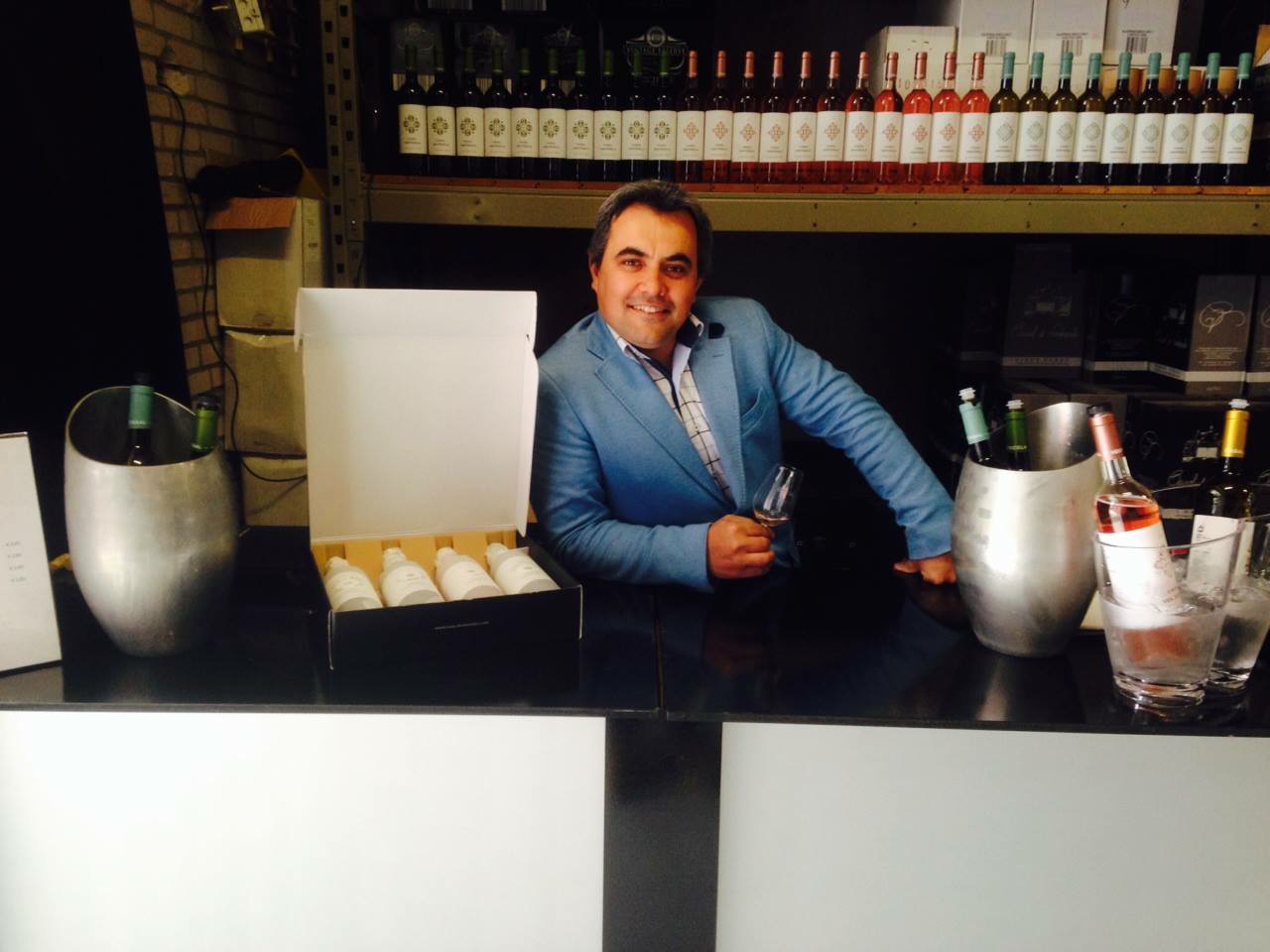 When was that?
In 1983. So when we started to produce wine, they bottled just a small percentage of it. The other was to sell as bulk wine to the big companies but the wine appeared to have a nice quality and it grew in quantity of bottling each year. In 2000 when we started to work there, we were already almost bottling everything ourselves and the consumer liked the wines. We are very happy that it grows every year in sales.
And how much wine do you produce?
Oh, about 250,000 liters more or less.
Most of that is sold domestic?
In two years we went from zero exporting to thirty percent. So I think in a few years most of it will be sold to the foreign market.
That's a big jump. What was the catalyst.
It was the change in image that helped to sell more wine because we started to go to those markets. Forever we stayed in our area and then when the economy crashed, we decided now it's time to go to other countries. Now we export to eight countries.