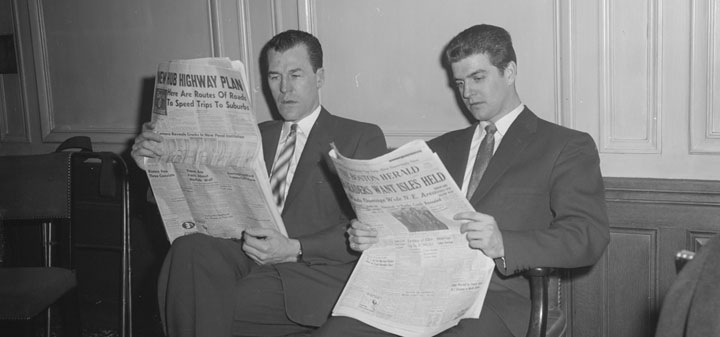 In Bloomberg Treasury surges as Asian Penfolds drinkers boost profits.
Eater on the the hot wines that are allocated by distributors. "Cappiello emphasizes that for some wines "allocations are miniscule," and if something particularly sought after, like a wine from Clos Rougeard, is posted to Instagram as being at his restaurant "it disappears."
The Los Angeles Times asks what wine goes with hot weather.
The Huffington Post busts wine myths. "We called upon Food & Wine Magazine's 2014 "Sommelier of the Year," Patrick Cappiello, to dispel the biggest wine myths out there and clear up any lingering misconceptions -- so you won't sound like a chump at your next twee dinner party."
The Journal Sentinel reports Bright Cellars raises $2 million in funding. "Other wine subscription (companies) have focused heavily on discounting, and no one has solved the heart of the problem yet: There is a ton of high-quality wine out there that our members will love that they would never otherwise try," Yau said. "Bright Cellars is the fun, interactive way to experience new wine."
In Decanter the richest French wine chateau owners revealed.
Le Pan on the Livermore Valley Concannon clones. "Fourth generation vintner John Concannon has convincing evidence that 80 percent of California's 88,000 acres of Cabernet are planted to Concannon clones, imported by his Irish great grandfather in the late 19th Century, and scientists at the Davis campus of the University of California agree."
The Drinks Business on eight of the world's oldest vineyards.
Alder Yarrow on wildfire season in California. "Harvest has begun in earnest in California, but so far it is overshadowed, quite literally in some cases, by what is shaping up to be one of the worst wildfire seasons the state has seen in decades."
The Wine Economist on sales data for the top wine brands."The best-selling brand in the IRI league table is Gallo's Barefoot, which accounted for an incredible $622 million in sales in the 52 weeks ending on June 14, 2015. That's 5% more than the previous year in value terms and a 7% increase in volume."
The San Francisco Chronicle on how to become a great winemaker via Reddit. "Today's great California wineries aren't just about great wines. They are also about turning out great assistant and apprentice winemakers."