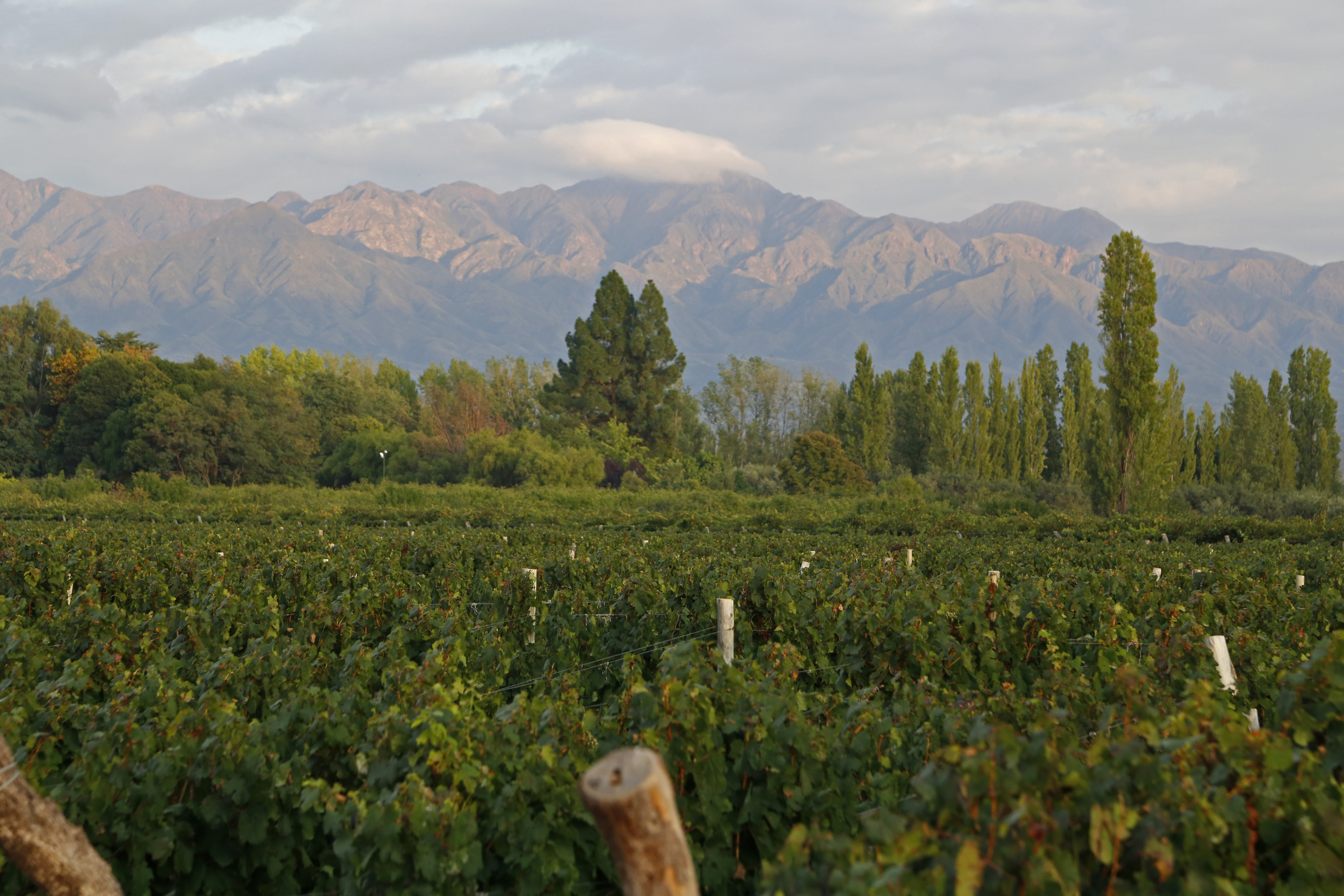 It's soil, it's climate. It's region, it's country, it's vineyard. It's a default wine term, it's misunderstood, it's overused. It's terroir.
Dictionary.com defines terroir, pronounced terˈwär, as "the environmental conditions, especially soil and climate, in which grapes are grown and that give wine its unique flavor and aroma." Terroir, in short, is a romantic French term that has no direct translation in English, but rather stands for a long list of consistent variables that give a wine from a certain region regular and distinct tastes vintage after vintage.
Terroir, says Aurelio Montes Jr., winemaker at Kaiken Winery in Argentina, is like a tool. Montes has vineyards ranging in altitude from 3,000 feet to over 4,000 feet. He decides which vineyards, and how much of each vineyard, is put into each wine like a cook decides which spices, and how much of each spice, is put into a recipe.
At a roundtable dinner at Cosme in New York, Montes studies each part of the menu. He was asked to choose a wine from his own vineyards that paired with each course. At one point during the dinner, he took off his thin gold wedding band and spun it between the various wine glasses housing samples of eight of his wines. He watched it as it spun, but his train of thought never broke.
"If someone asked me today, 'Aurelio, what do you want to leave as a legacy for this vineyard?'" Montes said. "My biggest legacy, my dream, is to give a better place to live."
Montes' dream is paired with the natural terroir, and his natural winemaking practices.
"On the whole, the biodynamic wines were found to have better expressions of terroir," Jean Reilly wrote in FORTUNE Magazine in 2004. "The way in which a wine can represent its specific place of origin in its aroma, flavor, and texture."
Making and selling biodynamic wines, Montes said while showing pictures of his vineyards that press up against the Andes mountains near Mendoza, expresses terroir. Chickens, geese and foxes roam the vineyards. One day, said Montes, a man who tended the vineyard approached Montes and said he had bad news and good news. The bad news, he told Montes, was that a fox was eating the chickens. The good news, the man continued, was that he had killed the fox.
"I say no, you don't understand the idea," Montes said. "We need to have a relationship with the environment, not kill them."
But biodynamic wines are about more than the soil and the animals. They are about keeping the environment lively and the people healthy and happy.
"Part of the environment is people," Montes said. "And I look at them as people, not just workers."
Kaiken Wines will progress from 1/3 biodynamic to 2/3 biodynamic in 2016. By 2017, Montes hopes to be 100 percent biodynamic.
"It's not easy to understand, biodynamics," Montes said. "Everyday you learn something."
While there are no specific certifications for a biodynamic winery, Montes has an agricultural specialist helping him decide which practices to use. Under tutelage, Montes ground 10 grams of stone and mashed it into a water-stone spread to cover an acre of vines. The idea, Montes was told, is so the light won't hit the leaves as hard.
"Can you prove that works?" Montes asked.
"Can you prove it isn't working?" was the reply he received.
Terroir, in the broadest of definitions, is everything from a region that defines the way a wine tastes. For Montes and his Kaiken wines, it is a tool that is best expressed through biodynamic practices that emphasize the natural over the synthetic, in both technique and practice.
Montes briefly touched on many different subjects, but there is much more. Look for Grape Collective's upcoming video and extended interview.