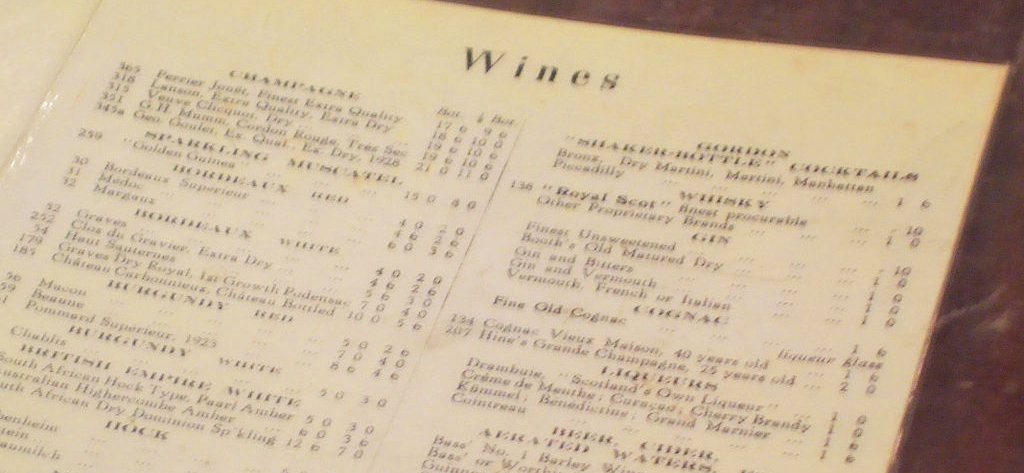 One recent Saturday morning, a friend sent me the wine list for Green Zebra, one of Chicago's top vegetarian restaurants, and asked for my advice. He was dining there that evening with friends who enjoyed wine but weren't obsessive about it. So he would be tasked with ordering for the table.
When hanging out with other wine enthusiasts or having a nice meal at home, my friend will happily open a bottle that costs upwards of $30. But when dining out, he typically opts for beer, as restaurant markups are too hard to stomach.
I could see his conundrum. As the resident wine geek, my friend would be expected to find something delicious. But ordering the sort of wine he'd open at home -- say, Littorai's "Les Larmes" Pinot Noir, which retails for $45 but is on Green Zebra's list for $95 -- would be gauche.
My advice was simple. I urged him to look for off-the-beaten-path varieties from off-the-beaten-path regions. As New York University economics professor , Karl Storchmann once explained, "[The market] adds a premium for certain places or grapes."
Consider Pinot Noir. The best examples of the variety are seductive and ephemeral, to be sure. But because Pinot Noir is so popular -- and so challenging and expensive to grow -- even "budget" options that offer little in the way of character are quite expensive.
Pinot Noir obviously does well with the fare at Green Zebra; when it comes to reds, the sommelier has dedicated 35 percent of her list to the variety. The wines range from $48 to $105 per bottle.
But if I were in my friend's shoes, I'd order the $55 Gamay from Georges Descombes, one of the top producers in Beaujolais. Pinot Noir is quite different than Gamay, of course. But serious examples of the variety effortlessly combine vibrant acidity with depth and complexity, just like top Pinot Noir.
And I wouldn't shy away from the list's least expensive option, a $36 Cabernet Franc from Calcu, a producer in Chile's Colchagua Valley. Since there isn't much demand for either Cabernet Franc or wines from Chile, this bottle essentially comes with two built-in discounts. Plus, at high-end restaurants everywhere, sommeliers take great care to make sure their inexpensive wines are impressive, knowing that such offerings are introductions to their programs.
The search for affordability is even easier with Green Zebra's whites.
While six of the list's 26 offerings are Chardonnay, with prices ranging from $56 to $90, the list is packed with unusual varieties from unheralded regions. For $40, patrons can enjoy an intensely aromatic Gewurztraminer from Elena Walch in Alto Adige, Italy, that's full of charm. For just $38, there's a delightful blend of Assyrtiko and Athiri from Domaine Sigalas in Santorini, Greece. For even less, there's a rich blend of Roussanne and Viognier from Arizona. The choices go on.
While the list at Green Zebra is well curated -- and well-priced -- it isn't particularly unique. Any restaurant with a serious wine program will make sure its cellar is stocked with fun, food-friendly options that won't break the bank. At Bourbon Steak in Washington, D.C., for example, wine director Julian Mayor offers dozens of affordable, offbeat wines in a section of his list dubbed "Secrets of the Sommelier."
Asking for advice helps, too. Most sommeliers are keen to help patrons find the perfect wine, regardless of price. When dining out, one of my friends simply asks for "something weird" -- and he's almost always pleased with both the wine and its price. One recent evening at a D.C. steakhouse, his request resulted in an affordable, captivating blend of Savagnin and Chardonnay from legendary Jura producer JacquesPuffeney.
Wines from blue-chip regions like Burgundy and Napa are almost always expensive. Fortunately, sommeliers love stocking their lists with bottles that they, too, can afford to drink. So next time you're looking for a bargain, just go off the beaten path.
David White is the founder and editor of Terroirist.com, which was named "Best Overall Wine Blog" at the 2013 Wine Blog Awards. His columns are housed at GrapeCollective.com.