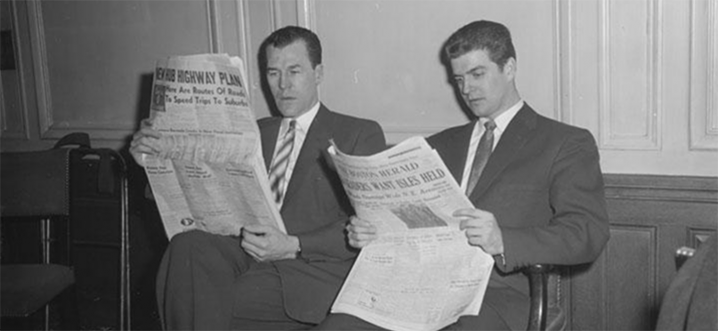 Andrew Jefford in Decanter on the importance of place in wine. "The aim of the wine game, over centuries, is to find the greatest places on earth to make wine. We're looking everywhere: Texas, Uruguay, Inner Mongolia. The results are often exciting, but we now know that truly great places are rare, rare, rare."
NJ.com on how New Jersey wine became a big business. " Over the past decade, New Jersey has become the seventh largest wine producing state in the country, generating $30 million dollars a year from 1.5 million gallons of wine produced annually, according to the New Jersey Department of Agriculture."
The Newstimes.com on baseball star David Ortiz's wines. "Arias, Ortiz's wine portfolio, is named after his mother, Angela Rosa Arias, who died in a car crash in 2002. His wine lineup includes a merlot, chardonnay, cabernet sauvignon and sauvignon blanc."
Town and Country talk to the former Trump Winery owner Patricia Kluge. "Kluge acknowledged that the president's second-eldest son, Eric Trump, "is doing a great job at maintenance" (Eric is the current president of the winery)."
The Beastie Boys Mike D is putting together a wine program reports The Drinks Business. "We are putting together a wine program that will get customers tasting things they might not taste. If you like California Syrah, I might point you towards a wine from another part of the world that's better value. We're going to pour half-bottles, so you can try different things."
Jancis Robinson on how corks are fighting back. "I will spare you the intricate detail that so inspires Diam's team of food technologists, but basically they buy cork from around the world and, at their plant just over the Spanish border from Portugal's cork country, treat it with supercritical carbon dioxide, the vital element that is somewhere between a gas and a liquid, to eliminate 100% of the volatile molecules that might alter flavour."
The Washington Post checks out Dusty Baker wines. "Nothing's better than seeing your own toils out there come to fruition, eating your own fruit, drinking your own wine," Baker told me. "This is how it was supposed to be in the old days. There weren't stores where you could go get it. You grew your own. There's nothing better . . . . That's why I miss my garden."