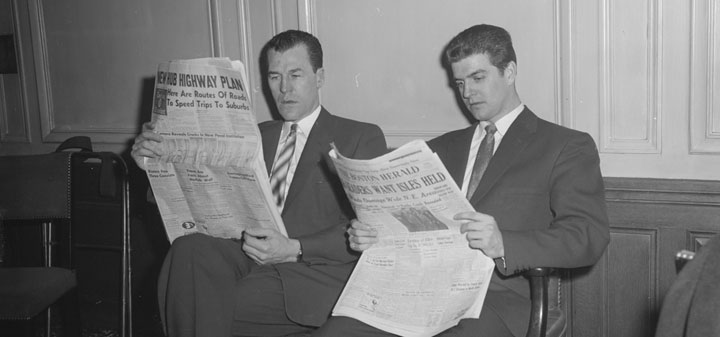 Gawker reports that Amazon is to provide a one hour alcohol delivery service. "Luckily, the service—called "Prime Now"—is currently only available to Seattle-area Prime members, but Amazon says it's open to enabling impulsive drunks in other cities."
CNN on police seizing a man's wine collection valued at between $150,000 and $200,000. "People who move into the state must have their alcohol or wine collection movement approved by the Pennsylvania Liquor Control Board in advance, according to the Board's website."
NPR on rosé sales picking up steam.
Yahoo Travel on why Bordeaux is great.
Decanter asks does Chianti have an image problem? "'Chianti has lost some of the vibrancy that made it a great wine in the 1980s,' said Sergio de Luca, buyer for Italy at wine distributor Enotria. 'The off-trade range is always very small and often connected with bottlers at entry-level."
The Drinks Business reports that Aurelio Montes hired a winemaker from the Mosel to help Chile develop quality Riesling. ""He thinks the Riesling is different from the Mosel, but he also thinks there is a chance to create something unique, and I think we will go dry in style," said Aurelio, before stressing that this is the only consultant Montes has taken on, because, "I thought it was important to have someone with expertise."
Wines and Vines on the secrets of cork testing. "In the late 1990s, an estimated 2% to 10% of wine bottles were believed to be spoiled by varying degrees of the taint, most often caused by 2,4,6-trichloroanisole (TCA)."
The Wine Economist on how China's crisis effects the US wine industry. " If the Federal Reserve now goes forward with its widely anticipated plan to raise interest rates in September, for example, the result is likely to be a big spike in the value of the U.S. dollar on foreign exchange markets, putting U.S. wine producers at a further competitive disadvantage."
On JancisRobinson.com a Mancunian's view of Napa."The character of different vineyards is constantly being discovered; Pinot Noir from Sonoma and Mendocino is emerging as some of the most thrilling wine in the States; Paso Robles makes white Rhône blends better than the Rhône does itself; and Zinfandel is finding a new lease of life."