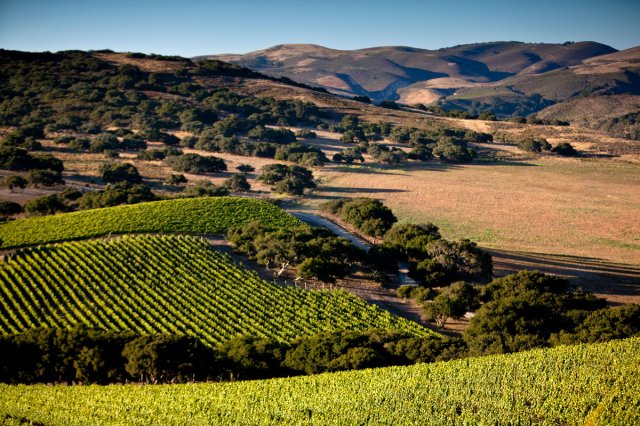 The two main characters in the 2004 movie "Sideways," Miles and Jack, discussed why a Pinot Noir was a wine to obsess over.
"It's a hard grape to grow…it's thin–skinned, temperamental, ripens early," Miles said with his characteristic "um," "uh," and condescending low laugh. "Its, you know, it's not a survivor like Cabernet…No, Pinot needs constant care and attention, you know? And in fact it can only grow in these really specific, little, tucked away corners of the world."
One of those tucked away corners of the world is Sta. Rita Hills on the central coast of California.
In between Buellton on the east and Lompoc on the west, the Sta. Rita Hills AVA follows the mountain ridge tops north from the Santa Rosa Hills to Purisima Hills. A total of 59 vineyards cover 2,700 acres with 20 different grape varietals, although almost 95 percent is dedicated the delicate Pinot Noir grape.
What the future looks like
Sta. Rita Hills AVA is still a small wine region with room to grow in terms of recognition.
"It's still kind of a secret find," Joseph said. "When people come here they can meet me or the owners and get their tasting from the owners. It's almost homey."
A few new vineyards were planted a couple of years ago, which will attract more smaller wineries looking to contract fruit, Satterfield said. Larger northern wineries are beginning to take notice of the area as well, which Satterfield said will be good for the Sta. Rita Hills in general, but make it harder on the smaller wineries.
But in terms of the grapes and the wines, said Kreutz, "the best is yet to come."