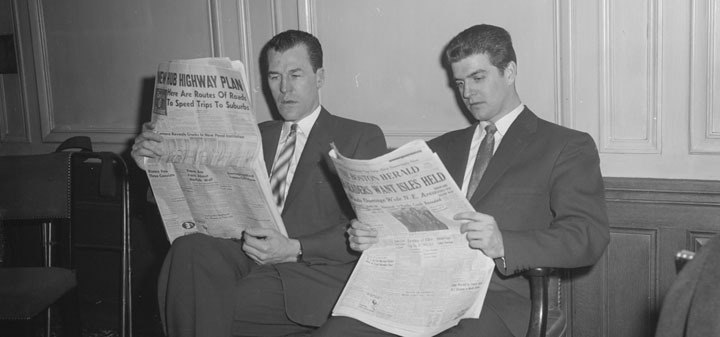 The Asbury Park Press talks wine with Twin Peaks actor Kyle MacLaclan. "Discussing the similarities between wine-making and acting, MacLaclan said that, in both cases, "you put something together, you blend something, you have the best intentions and you just don't know what's going to happen."
CNBC asks is sparkling wine taking on beer? "Sparkling wine sales are bubbling, with Moscato and Prosecco becoming popular among millennials. The hot demographic helped boost U.S. sparkling wine shipments by more than 8 percent in 2014, according to the Wine Institute."
In The Wall Street Journal wine color decoded. "I know the value of examining the visual aspect of wine, but I admit to ignoring it more often than not."
The New Yorker asks is there a better way to talk about wine? "But, as extravagant tasting notes have become de rigeur in the marketing world, they've also arguably lost their practical function as consumer guides." NPR discusses the New Yorker article.
The Wall Street Journal on selling wine. " Rejection is an ongoing part of the job. "How would you feel about coming home and not feeling like you've accomplished anything?" He asked one of the candidates."
The New York Times talks to Charles Smith about what to do in Seattle. " Smith is Washington State's fourth-largest wine producer; among his seven labels and dozens of varietals, a handful have received 100-point ratings from respected sources. But he's best known as the wine guy of the people — dedicated to making accessible and affordable wines — and, increasingly, as a symbol of bohemia in a rapidly gentrifying city."
Vinography on Canadian Chardonnay. "Right now, I simply need to tell you that Canada's province of Ontario is making some seriously world-class Chardonnay."
The Daily Mail on the top celebrity wines. "For example, I love AC/DC's classic rocker You Shook Me All Night Long. But when I tasted their moscato wine, released under the same name, it shook me all right – but not in a good way."
CNBC on how tech millionaires are driving up property prices in Napa and Sonoma.
Foreignpolicy.com on Moldova's wine industry. "Wedged between Romania and Ukraine, Moldova finds itself much like its neighbors: caught in the cross-hairs of a struggle for influence in Eastern Europe that pits Russia against the West. And this small republic's wine industry has become perhaps the unlikeliest battleground in that fight."
Business Insider on planning a trip to wine country. "In general, plan on an hour or more per winery. My general rule is to take the number of wineries you feel up to visiting and subtract two from the list."
The Drinks Business profiles Robert M. Parker Jr.
The Washington Post on how Sherry makes food better.
The Sydney Morning Herald on Naked Wine to test brick and mortar in Australia.