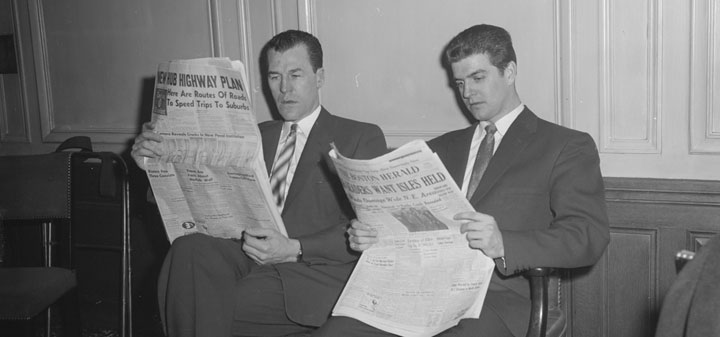 Eater's Ask a Somm on what kind of wine should go with Oysters? "Reds from the Loire come to mind, as well as a Poulsard from the Jura for a more obscure choice, or you could even go with spicy Zweigelts from Austria."
Business Insider on how to order the right wine at a steakhouse. "Pair fatty cuts with high tannin wine and less fatty cuts with medium tannin wine."
Will Lyons in The Wall Street Journal on soccer and wine. "The reason I was feeling crazy enough to buy a football club was because it was in June 2010 and that's when we were selling the '09 Bordeaux en primeurs," he says. "We sold £75 million-worth of wine in the space of three months."
The Economist looks at alternative assets such as wine. "The team then ran two types of machine-learning algorithm on each group. For wines in the calmer group (in which the market was, presumably, behaving more efficiently), these algorithms outperformed the regression method by only a little. For those with more untamed price histories, though—ie, the ones on which most money could, in principle, be made—machine learning roundly won."
In Winesearcher Ron Washam is threatened by Riedel for his satirical column. When he got a letter from Riedel's attorney demanding a retraction, threatening: "Absent your immediate compliance Riedel will consider all of its legal remedies against you", he felt safe enough to post it on his website with the confrontational headline: "Riedel Threatens the HoseMaster of Wine – Hand Blow Me."
Conde Nast Traveler on Malibu's emerging wine scene. "The region's biggest producer is Malibu Family Wines, which first planted vines in 1996 and has since evolved to 80,000 vines on 85 acres."
The Guardian on why local alcohol wine is here to stay.
Winefolly on tips to buy cheap wine.
Eric Asimov in the New York Times on Chenin Blanc. "When talking to growers about planting some chenin vines, the common quote was, 'I pulled that out 10 years ago, and I'm not going to plant it again!' " said Chris Brockway of Broc Cellars in Berkeley."