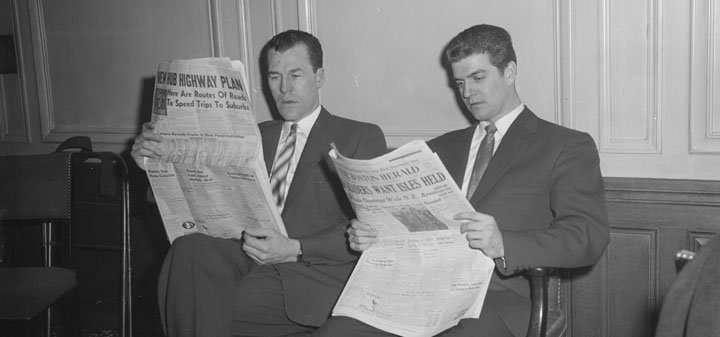 The New York Times on Vinous' wine app. "Your smartphone knows much more about wine than you do, maybe even more than an expert like Hugh Johnson."
The BBC on a new wine app called Corkscrew. "Most good restaurants publish their wine lists and menus online these days, so Corkscrew's webcrawler software 'scrapes' all this data then analyses it," says Mr Gertner."
Bloomberg was able to determine the 50 best under $50. "To find the biggest bang for the buck, look in emerging regions and those with less buzz, such as Mendocino instead of Napa, Beaujolais instead of Burgundy."
The Daily Mail let us know about the wine mistakes we are all making. "If you think white wine should be served straight out of the fridge, and red wine at room temperature, think again."
Metro on how to avoid a Christmas wine hangover. "Well, having a coffee before we start on the booze might help."
Decanter on putting a fork in Champagne to help it keep its fizz. "Champagne expert Tyson Stelzer said that many people would be surprised that an open bottle will 'still keep some fizz in the fridge for some days. And hence the misconception that a spoon works."