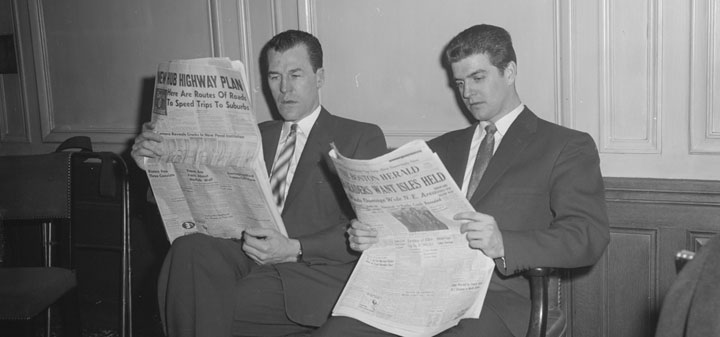 The Daily Meal on how the Greek wine industry has responded to the financial crisis. "When the economic crisis hit Greece, there was not an actual decrease in consumption domestically, just a general trend toward more inexpensive wines."
CNBC on how the wine made by monks in Scotland is enjoying record sales. "Last week a Scottish sheriff (judge) was reported by Scottish media as saying there was a "very definite association between Buckfast and violence." In response the abbey is quoted in several media outlets as saying it was "saddened" by the judge's opinion that a "small number of people in Scotland are not enjoying Buckfast in a responsible way."
The Week says your glass of wine is too big. " Studies show that when people have bigger glasses into which to pour their wine, they tend to pour an average of 12 percent more than a serving size."
Lifehacker on the best way to order wine in a restaurant. "If all you know is that you like Charles Shaw Cabernet, but want to try something a little fancier, just say that."
Decanter on wine trends for 2017. "Classic white wines of Sancerre and Pouilly Fumé are hardly new, of course, but watch out for lesser-known regions hitting the mainstream, such as Touraine, Anjou, Saumur and Vouvray."
In Punch Jon Bonné asks can wine save our fading love affair with France. "That led me to my best attempt at a diagnosis for this current malaise, which is that today most French feel trapped; the old values don't quite fit in today's new Europe, hence why the Le Pen family's right-wing Front National began making headway years before Brexit."
Food and Wine on the top 10 grower Champagne. ".Grower Champagnes aren't necessarily better or worse than those from the big houses, but they do tend to reflect vineyard character more directly."