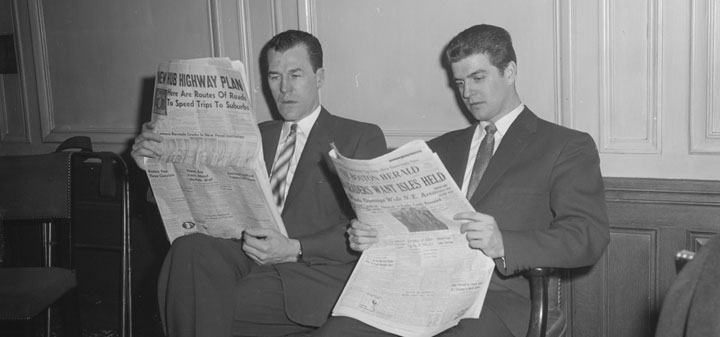 The LA Times reviews Banquet a new wine buying app from the people at Delectable. "The participating shops carry unusual, well-curated selections, each with a distinct point of view. And each one has a slightly different, highly personal mix showcased in their individual storefronts on Banquet."
Lifehacker on learning how to love wine without being a snob. "In the same vein, don't let anyone else set your wine budget. There is no dollar amount at which wine transitions from "bad" to "good" or vice versa."
Time.com on how larger glasses increase wine consumption. "Customers wound up buying 9% more wine, on average, when they were drinking out of the largest glasses."
Forbes on the top tips from wine entrepreneurs.
Bloomberg picks its top 50 wines under $50.
Newser reports on Oprah Winfrey's wine mine. "What exactly is a wine mine, you ask? It's a 56-foot-long wine cellar that "looks like a mining tunnel, complete with piped-in sounds of creaking wood and dripping water and an antique ore cart," per the Los Angeles Times."
Top wine retailer Berry Bros & Rudd's losses have increased reports Decanter. "Berry Bros & Rudd posted a net loss of £8.9m for the year ended 31 March 2015, against a loss of almost £5.9m in the prior year, according to accounts filed at Companies House. Net sales fell by 5.1% year-on-year to £142m, while the company's operating loss more than doubled to £4.1m."
W. Blake Gray asks where do supermarket wines come from. "Maybe they're all fine wines and they're delicious, but the main praise for them online is that they're good value. Put some very cheap, highly manipulated alcohol in a wine bottle and it seems like a great deal."
Winefolly on Vin Santo.