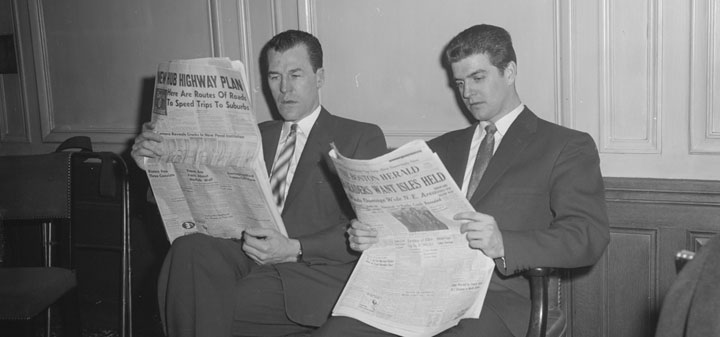 The New York Post profiles Antonio Galloni's Vinous app. ""I don't want to go to a restaurant and have somebody talking about tannins and not know what the hell that means," says Galloni."
Fox News reports that Treasury Wines is putting calories on the label. "TWE will first start rolling out its new bottles of wine with calorie information in Europe following the vintage 2016 labeling process. The Americas, Asia, Australia and New Zealand will follow."
The San Jose Mercury News on wine gifts.
The Washington Post on how to fix gross smelly wine with science. "Dropping a penny into wine that tastes gross sounds like a bad idea. After all, throwing good money after bad is generally a dangerous game. But when the bad money is skunky wine and the good money is a single, well-washed penny, I'm all for it."
The Huffington Post on how to chill wine quickly. "Wrapping a wet towel around the bottle works because the water in the towel conducts the heat out of the wine faster than the cool air alone."
Monty Waldin in Decanter reports that Brunello di Montalcino winemakers are signing a diversity pact. "Most signatories were winemakers and farmers. But, a local pharmacist, architect and butcher also signed, as did the owner of Montalcino's biggest wine shop, Bruno Dalmazio."
Winefolly on wine cocktails.