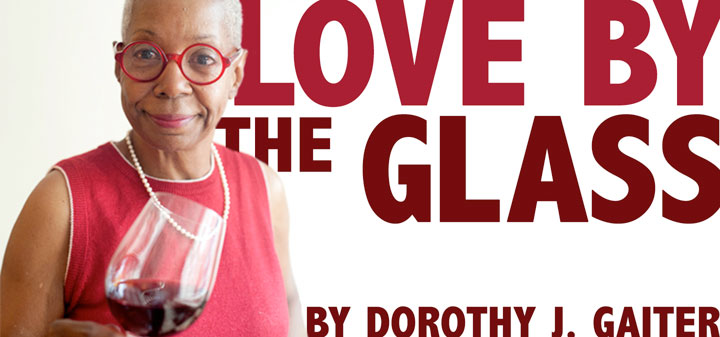 Over the years, I've come up with two rules of gift-giving: Never give someone something that takes up serious real estate in their home and never give someone anything that needs to be fed daily.
There are exceptions and qualifiers, of course -- for instance, if the giftee requests the real-estate-hogging gift. Here, I have in mind a small wine refrigerator. We have serious wine storage, but we recently added some additional units, wine refrigerators that hold 28 bottles -- every day, casual-drinking wines. With the girls in their own places and our dear Maltese Tiger gone, we decided to do some redecorating and this particular refinement was my idea. (It's been slow-going. Cross your fingers!)
Wine Enthusiast (wineenthusiast.com) has many types of wine refrigerators, in a wide range of prices. Ours cost less than $300 each. If you or a wine-loving friend would like to do more than run out every few days to get a bottle, think about one of these quiet units. Buying by the case also should get you a case discount.
A starter half-case could include two Cavas (Dibon Brut, Marrugat Brut, each $11), with a note that they should drink them in a week because the act of opening a bubbly for no reason is a great inducement to go forward in their wine discovery. Also include a Pinot Noir from California (2014 Parker Station, $15) and Oregon (2014 Underwood, $14) because it's fun to taste side-by-side; a Malbec from Argentina (2013 La Posta Angel Paulucci Vineyard, $15), and a New Zealand Sauvignon Blanc (like the 2015 Babich Headwaters from single-vineyard, organically grown grapes in Marlborough, around $20.)
For something different to have on hand: Sherry. Bodegas Williams & Humbert in Jerez de la Frontera has been around for more than 130 years. It is now owned by the Medina family, and has, it says, the largest wine cellar in Europe. Second generation family member, Paola Medina, Williams & Humbert's technical director and enologist, was in New York during SherryFest trying to familiarize millennials with sherry. (See sherrynotes.com)
We went to a tasting that began with the company's Pando Fino, its lightest and youngest, a good place to start if you're a Sherry novice. The well-chilled, high-acid Pando Fino ($17) was fresh, rich and aromatic and reminded me of lemon zest, a dash of salt, and a humidor. It had balanced acidity and a long, dry finish. We had this with seafood and charcuterie. Bliss. It was made from Palomino grapes aged for five years in oak casks in the traditional solera method, in which small amounts of younger wines are systematically blended with older ones over time.
When was the last time you had Madeira? The Madeira Wine Institute (vinhomadeira.pt) had a broad tasting of them recently and if you haven't tried any or think they're your grandfather's hairy old drink, think again. The U.S. has a long history with Madiera, which is a fortified wine. Thomas Jefferson liked it—what didn't he like? It was used to toast the signing of the Declaration of Independence.
The volcanic soils of Madeira Island, which is part of Portugal and in the Atlantic Ocean, nourish the four main grape types, from driest to sweetest: Sercial, Verdelho, Bual, and Malmsey (Malvasia). Choose what level of sweetness you think you might prefer and pick up one in your price range. Some are multi-vintage blends, some are single vintages. They're pretty affordable given that, because of their high sugar content, they have long lives after being opened. So this is a present that can keep giving for a while. They reminded me of dried oranges and limes, almonds and walnuts and a hint of chocolate. The NV Henriques & Henriques 10 Years Old Bual costs around $50 and Rare Wine Company (Vinhos Barbeito) Madeira "Boston Bual" comes in at a little more. Many good wine shops will have a few.
Every wine lover needs glasses. Our go-to glass is Spiegelau "Vino Grande" Burgundy. We've loved it since before Riedel bought the company, smart folks that they are, and we use it for all reds and most whites. Amazon has a set of six of these 25-ounce glasses for $68.
Both daughters have recently requested corkscrews and we think the plain-old, plain-old Screwpull ($20) still works great and we've had success with the Oster Electric Wine Bottle Opener, which Amazon has for less than $20.
Now, for some more wines for the serious wine lover. (See my earlier column for other suggestions. Champagnes are coming in my next column.) These made our socks roll up:
The 2011 Concha y Toro Don Melchor Cabernet Sauvignon ($125, wine-searcher.com) was the best wine from Chile we've ever had and we've been drinking them since the 1970s. This is Don Melchor's 25th vintage and it has a storied history. In 1883, Don Melchor de Santiago Concha y Toro, a lawyer and politician, and his wife, Emiliana, founded Viña Concha y Toro, using Bordeaux root stock for the first time in Chile.
Since 1971, when Eduardo Guilisasti became CEO, the company has become, it says, Chile's leading wine producer, and best-known brand. In the mid 1980s, Guilisasti's son Rafael and the winery's enologist went to see the famous Emile Peynaud in Bordeaux with samples of the winery's Cabernet Sauvignon from its Puente Alto vineyard in the high-altitude Alto Maipo Valley. According to the company, Peynaud was impressed and Jacques Boissenot, his business partner and successor, was recruited to consult annually. A member of the Boissenot family continues to consult, according to the company. This wine, fashioned by winemaker Enrique Tirado for the past 15 years, is what Don Melchor Concha y Toro thought was possible from Chilean terroir.
"This is outstanding," we wrote in our notes. "Pure focus. It's a wine someone clearly cared about. Completely surprised after all of the bad luck we've had with expensive wines. Nicely herbal the way good Cabs are. An elegance about it. It's interesting that it has no Merlot in it, but 1% Cabernet Franc. Very ageable. Great, deep garnet color. Clarity that is staggering. Big, but structured. Earthy. If this were blind we might guess a classy Napa Cabernet from Rutherford. It's delicious. Incredible."
The other head-banger was the 2006 Masciarelli Villa Gemma Montepulciano D'Abruzzo Riserva ($79 wine-searcher). This wine was made by the late Gianni Masciarelli, a pioneering, third-generation winemaker who died from a heart attack two years later at the age of 53. A few months ago, I met his widow, Marina Cvetic, when she was in New York to talk about her company. They have three children. In 1991, two years after their marriage, he released the first vintage of Marina Cvetic Trebbiano d'Abruzzo ($25), creating a Marina Cvetic line to demonstrate his love for her. The winery sent me the 2011 Trebbiano, which was a bit like sherry. She admitted, "People thought we were crazy to make this wine." But it works. "Smells like ripe peaches and toasted almonds, almost like a dessert wine. Concentrated peaches, with an attractive earthiness to it," we wrote in our notes.
Cvetic had grown up in her grandfather's vineyards in Croatia and since her marriage had worked with her husband in every facet of their business. Since his death, she has planted more vineyards, earned prestigious accolades from the industry, expanded into olive oil, and finished the renovation of the ancient Castle of Semivicoli that he bought, making it a major tourist draw for culture and hospitality. She told me she believes that "land, sky and vineyards are a life therapy."
Of the Villa Gemma Montepulciano, from 30-year-old vines that struggle for water, we wrote, "Rich, big and chewy with awesome fruit and rich earth. Dark and powerful yet also perfect with the eggplant parmigiana. Blackberries and earth with explosively big tastes. Small sips."
Gianni Masciarelli was tireless in promoting Montepulciano D'Abruzzo all over the world as deserving a place at the table with the greatest wines from Italy, the Nebbiolos and Sangioveses. (He was in Munich when he suffered his heart attack.) He nailed it with this. Give it to a very, good friend, or better yet, see for yourself.
Dorothy J. Gaiter conceived and wrote The Wall Street Journal's wine column, "Tastings," from 1998 to 2010 with her husband, John Brecher. She has been tasting and studying wine since 1973. She has had a distinguished career in journalism as a reporter, editor, columnist and editorial writer at The Miami Herald and The New York Times as well as at The Journal.