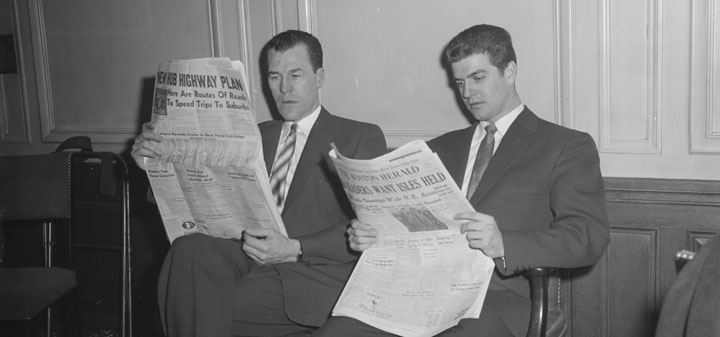 The Seattle Times profiles wine blogger Madeline Puckette. "These days, wine-shop walls are covered with Wine Folly posters, which show maps and facts about various wine regions."
Jancis Robinson is excited about Australian wine. "I cannot remember a time when a younger generation was doing things so differently from the previous one – not just in Australia and New Zealand but in every wine-producing country I can think of, including France."
The Napa Valley Register on Peter Mondavi Sr. passing away at 101. "Asked late in life to note his proudest accomplishment, he replied, "Never losing control of our family winery. If I could, I would tell my father: I did the best I could during the difficult years. I was determined and we held on." Watch our video interview with Peter Mondavi Sr.
The Drinks Business reports that Robert Parker Jr. will relaunch his website. "He defended his often-criticised scoring system, noting that before he started writing, he avidly read the tasting notes of British wine critics. "But often you couldn't tell whether they liked the wine or not," he said. "A score along with tasting notes is your stake in the ground."
CBS looks at additives in wine. "When you drink a glass of wine, especially relatively inexpensive wine, you're drinking a huge array of compounds and chemicals you have no idea are present in the wine," said Null."
The Washington Post on the increase in wine purchasing online. "Americans are buying more wine than ever without going to a wine store. Direct-to-consumer sales increased 66 percent from 2010 to 2015, with 4.3 million cases valued at nearly $2 billion shipped directly from wineries to consumers last year."
In Decanter Andrew Jefford on the Jerez terroir challange. "Much of the region's future depends on the Chinese Filipino billionaire Andrew Tan, who not only owns Harveys and what remains of Domecq's holdings in Jerez as well as other sherry and Jerez brandy brands, but who also owns an undisclosed but significant percentage of Gonzalez Byass's assets."