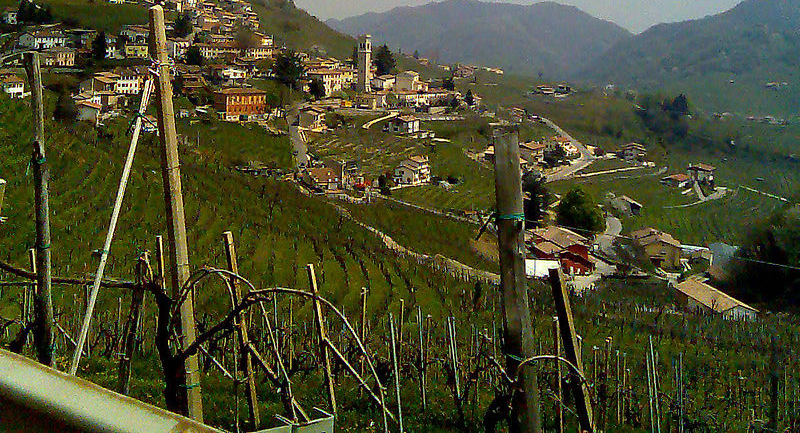 "These are the most beautiful vineyards I've ever seen. And, I've seen a lot of vineyards," I kept repeating as I visited the captivating hills of Valdobbiadene and Conegliano. I wasn't surprised to learn this nook of the Veneto is petitioning to be recognized as a UNESCO World Heritage site.
It is fitting that the most beautiful vineyards dedicated to Prosecco production also make its most impressive gems. Today, Prosecco – as an umbrella category – rules the kingdom of sparklers in sales growth and broad consumer appreciation.
Just as some jewels are more precious than others, so they are here. In wine grape growing, hills trump plains for top quality, and neither Conegliano nor Valdobbiadene are short on slopes. This is mostly unlike the Prosecco DOC and IGT areas, composed of flat lands surrounding the DOCG region. The DOCG zone makes the most prized wines because of its vineyards' privileged hillside positions that require an exorbitant number of wo/man labor hours and produce small yields (compared to DOC and IGT Prosecco) as well as the detail-oriented prophets who prove with every glass that their wines' quality is better.
In the viticultural world, hills are pricey. In the smaller and steeper Valdobbiadene area (one hectare in Rive Alta can have 106 meters of altitude differential!), vineyards are even more expensive than those in Conegliano's rolling hills. Prices often soar above €500,000 per hectare in Valdobbiadene, culminating at €2,000,000 per hectare in the south-facing "Grand Cru" of Cartizze, if you could buy some – and that much – of it.
Of course, the land alone does not make great wines. There's the labor. Whereas DOC and IGT Prosecco from the plains requires approximately 150 hours of labor per hectare per year, DOCG Prosecco made on the slopes can require 500 to 800 hours. As Consorzio agronomist Filippo Taglietti joked, "Our regions' vineyards are hard to work, just like their names are hard to pronounce."
Moreover, DOCG producers work much harder for far less yield, about 25% less per hectare. The scorecard shows the DOCG region producing only 79 million (43.5% of which were exported) of 450 million total bottles of Prosecco in 2014.
There is no question the DOCG wines are a small portion of Prosecco's astonishing success as a category. However, they have been an undeniable motor on the path forward. Prosecco (and Asti and Moscato d'Asti before it) has led sparkling wines sales in the US, primarily for two reasons: reasonable prices (that appeal to everyone) and sweetness (that appeals to the "Coca-Cola nation", but also to younger Millennial females, the latter according to the Wine Market Council.) Nielsen data shows that bubbly sales grew 10% in the 52 weeks ending October 15, 2015. Prosecco grew 36% over the year, while Champagne sales grew just 8%.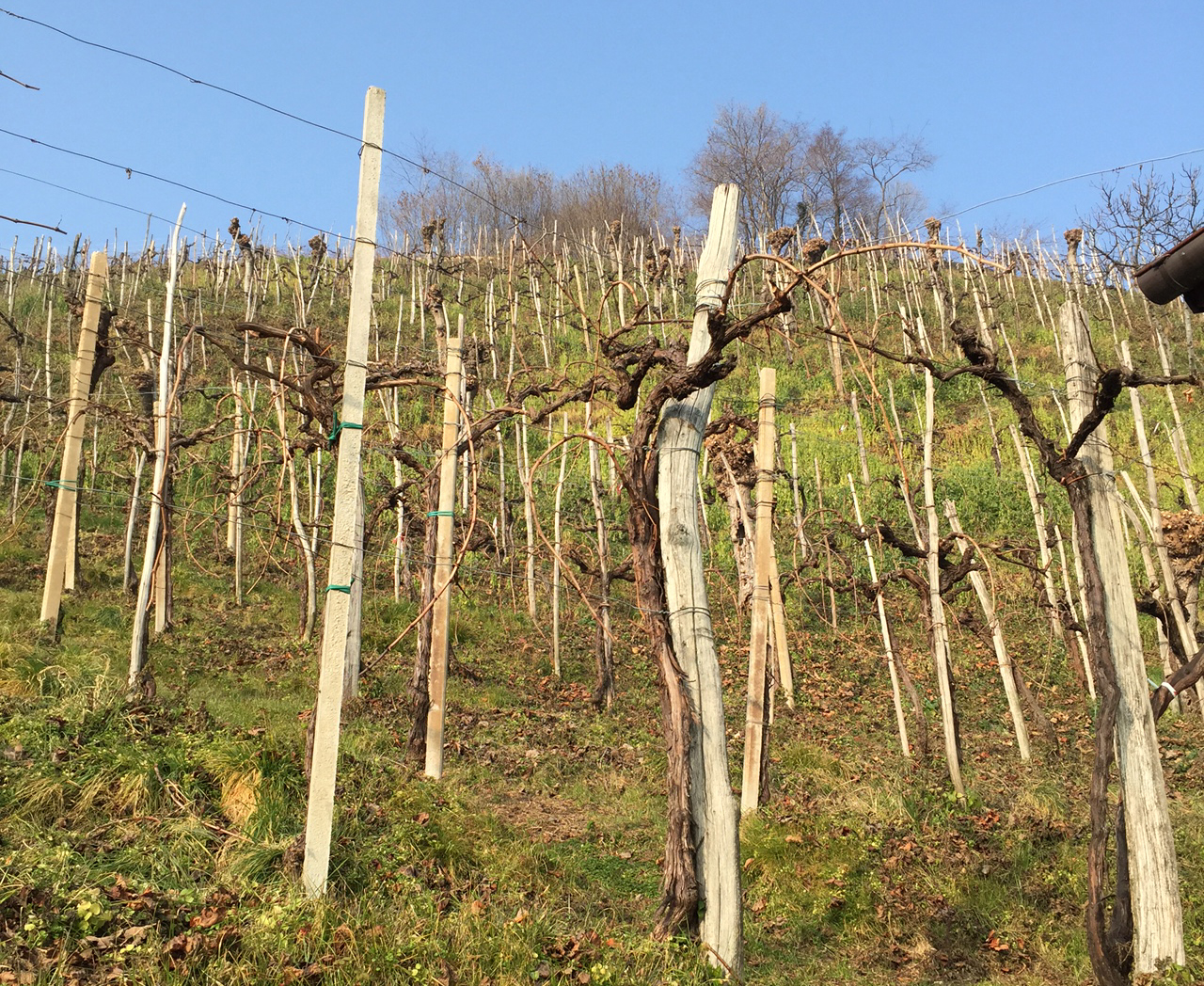 The newly acquired luster of Prosecco - and especially its DOCG crown jewels – comes after over a half-century of hard work. The owners of the first wineries in the DOCG zone, like Nino Franco, Bisol and Ruggeri, often worked second jobs to support their families.
Today, however, those who invested in the story of Conegliano-Valdobbiadene and Prosecco DOCG see a new light shining down. In-the-know sippers pay more for these king of kings bottlings, not only for their greater complexity but also because they are mostly hand-farmed by small producers.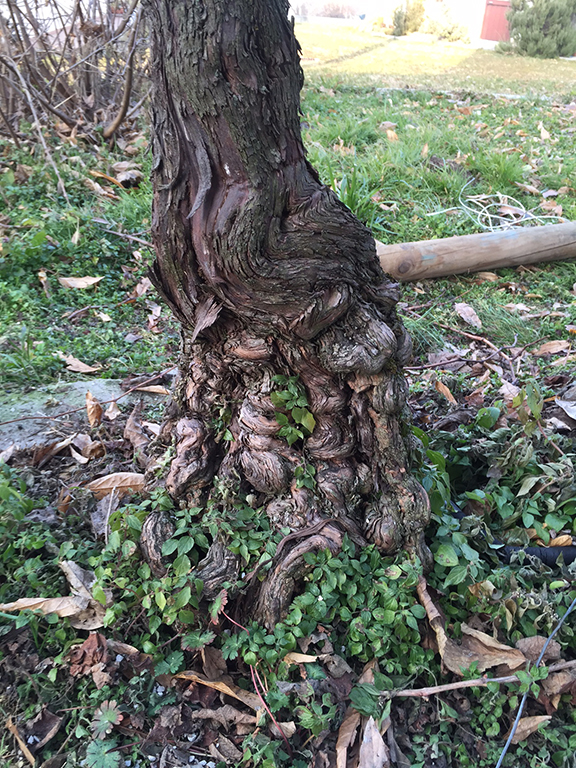 Outside the DOCG zone, cooperatives and producers who buy-in vast quantities of grapes operate on a larger scale. This is increasingly the case as Prosecco's popularity has soared and growers have raced to plant new vineyards. DOCG bottlings can cost $5 to $15 more than most DOC and IGT wines, but like good food, fine shoes and premium cars, you get what you pay for.
Still, not all wine lovers have experienced the difference. If you're interested exploring the distinctiveness of Conegliano-Valdobbiadene originated Prosecco, here are my suggestions, listed from drier to sweeter:
Ca' dei Zago 2014 Valdobbiadene Prosecco Dosaggio Zero
This Prosecco undergoes its second fermentation in the bottle rather than in an autoclave, or tank. The style is called "col fondo", meaning the fermentation lees remain in the bottle and can make the wine slightly cloudy if not stood upright a few days before pouring. This is a crystalline expression of the Glera grape planted on steep hillsides as there is no remaining sugar to mask any terroir character. It tastes of lemon peel and pith, hay and sesame, and it's beautifully balanced.
Nino Franco 2010 Valdobbiadene Brut Grave di Stecca
This wine has a pronounced yellow color that is lovely if a little unusual for Prosecco (even if this technically isn't labeled a Prosecco). It smells of clove-studded pear, ginger and spice cake. It's impressively medium rather than light (like most Prosecco) in body with seamlessly integrated acidity and a prominently long finish. Highly distinctive, this is a compelling wine that shows its minerally Valdobbiadene terroir with pride.
Available as of publication at Sherry-Lehmann for $44.99
Ruggeri 2014 Vecchie Viti Valdobbiadene Prosecco Superiore Brut
This wine hails from a very cold year, so its rather vigorous in character, starting with its orange peel and chinato-like palate feel. It's kindly acidic with mid-breadth bubbles that don't pursue the palate too aggressively. The finish is impressively long with lots of vigor and vitality, thanks to the 100% old vine fruit.
Sommariva 2014 Conegliano-Valdobbiadene Prosecco Superiore Extra Dry Rive di San Michele
This wine's pleasant savoriness is rounded out by light sweetness. It tastes of chlorophyll, sea salt, mushroom and oyster shell. Now that it has had seven to eight months in the bottle, its well-defined structure is nicely fleshed out, allowing the significant finish to go on rather than having its perky acidity cut it short. This is a terrific food wine that showcases a single vineyard.
Col Vetoraz 2014 Valdobbiadene Superiore Cartizze
Only about 4,100 cases per year are made of this wine from Valdobbiadene's "Grand Cru" of Cartizze. The fruit tastes exotic with notes of star fruit and green papaya. Its juicy and round palate reflects the vineyard's south-facing slopes that allow the vines to soak up lots of sunlight. The back palate offers Saltine crackers and crushed gravel as it fades slowly into a long, gently sweet finish.
As of publication available at Astor Wines for $41.