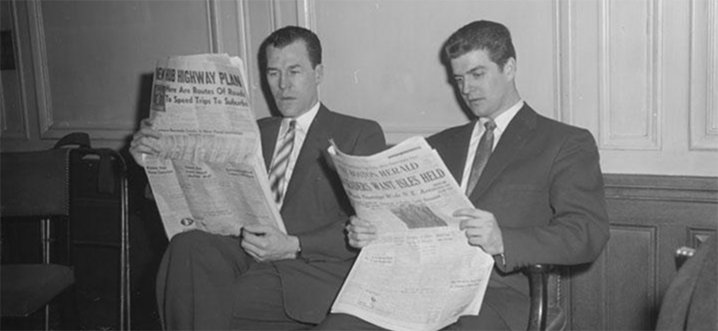 The Blast reports Lady Gaga's wine is facing legal challenges. "Officials from the U.S. Patent and Trademark Office have suspended Gaga's application for "Joanne Trattoria Vino Rosso" because they claim it would cause confusion in the marketplace with a company who has already locked up rights to the term "Trattoria."
The Harvard Gazette on how climate change will impact wine grapes. "It's going to be very hard, given the amount of warming we've already committed to … for many regions to continue growing the exact varieties they've grown in the past," Wolkovich said."
Food and Wineon Harry and Meghan's rumored wedding winery. "In an effort to highlight the strides made by English wine producers, in 2011, Prince William and Kate Middleton reportedly served vino from Kent's Chapel Down Winery at their royal wedding and now, rumor has it that the same producer will be served for Prince Harry and Meghan Markle's wedding as well."
Andrew Jefford in Decanter on the pros and cons of the cru system. "The quality revolution is so recent in Priorat that you could argue, with Pérez, that the institution of such a detailed system is premature – yet the experience of Sancerre, in fact, suggests the opposite: that early legislation is desirable."
Jancis Robinson is excited about Margaret River Chardonnay. "I spent all last week tasting 2016 burgundies, but the more whites I tried, the more I lusted after the Western Australian alternatives I came across during a visit there last November."
The Washington Post on the virtues of sweet wine. "Truth is, the wine industry is appealing to our sweet tooth by flooding supermarkets and convenience stores with cheap treacle whose only defining characteristic is sweet. Not fruitiness or acidity, just sweet."
Punch on wine London is Europe's new wine capital. "That natural-curious but not strident approach repeated itself over and over during my most recent London trip."
Seven Fifty Daily profiles sommelier and retailer Dustin Wilson. "[It] was a really fun opportunity for me to get out of my comfort zone a little bit," he says, "and get into a world I really didn't know a lot about—and get to run."