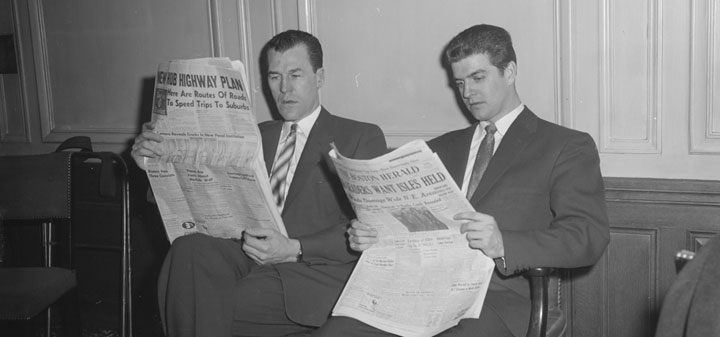 Fortune on a California winery using drones to make better wine. "Fitted with visual and multispectral sensors, it was collecting various kinds of data—information to help Hahn monitor the health of its vineyard and resist the effects of California's fourth consecutive year of drought."
Alder Yarrow on his 12 year anniversary writing about wine. "It's always good for a laugh when I tell an inquisitive stranger, "some people knit, I write about wine," but this is pretty much the truth of things."
Bloomberg on how young Americans are turning into $15 a bottle wine snobs.
Food and Wine on the twizzlers of wine. "There are wines that are meant for pondering, mulling over their structure and ageworthiness. This Grenache wasn't one of them."
The Washington Post on how to tell a cool vintage from a hot one. "When you collect wine, vintage is paramount. Weather during the growing season affects the quality and price of the wine. You begin gaming the vintages, buying strategically in lean years and doubling down on the "vintages of the century."
Jancis Robinson on sniffing out value in Burgundy 2014. "Given the upward trajectory of burgundy prices, I was particularly looking out for relative bargains, and was delighted to mark about 60 of the hundreds of wines I tasted as 'GV' for good value – with 10 of these judged VGV (very good value), or even VVGV."
Wines and Vines on how new winery owners are not all pop stars. "It's a cliché that high-tech entrepreneurs, pop stars and pro athletes all seem to have their own wine brands, but pros of another sort accounted for many of the 415 new wineries founded in North America in 2015."
Andrew Jefford in Decanter on Cahors Argentine revival. "Everyone in the region, moreover, knows that the greatest terroirs are largely unplanted at present: these are the slope sites between the Lot river terraces and the upland limestonecausses or plateau land, abandoned after phylloxera and never subsequently reclaimed."
Vice hangs out with sommelier Robert Bohr.