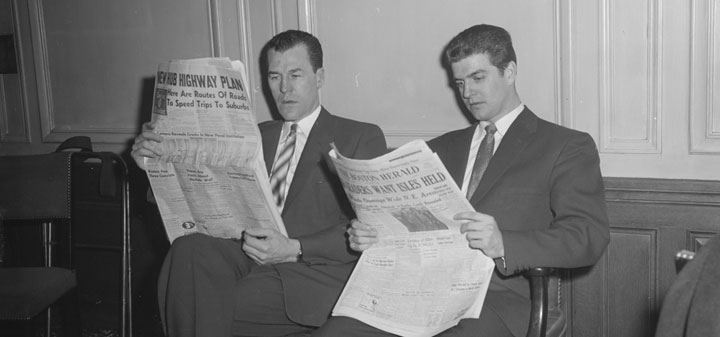 Newsweek on how to commit the perfect wine crime. "There are several varieties of wine crime, but the one in which Anderson engaged was about as brazen as yanking a glass of pinot out of an eager drinker's hand: He simply pulled expensive bottles from their collections and sold them, betting that people with vast stores of expensive wine would not notice if just a bit of their expensive wine disappeared."
The Daily Beast looks at Mexican wine. "This year, Henri Lurton of Bordeaux's Château Brane-Cantenac started making wine here in the valley. But google this fact and their efforts still seem pretty under the radar."
Decanter on New Year's resolutions for wine lovers.
The Daily Mail goes on a Slovenian wine tour. "And several hours into my trip I also learnt that Slovenia boasts the oldest grape vine in the world, which still produces big velvety bunches of grapes to this day."

The Drinks Business on the top 10 wine trends of 2015.
Andrew Jefford in Decanter on the Hawk's Bay region of New Zealand. "Irrigation is considered essential in the Gimblett Gravels, as it is in Argentina's Mendoza. There are no controls over the grape varieties planted or the winemaking methods used, including must adjustment; and there is no tasting panel to which the wines must be submitted — so no notion of 'typicity' other than the one provided by the market, in rewarding some wines with higher prices than others."
Jamie Goode offers his wine predictions for 2016. "Gamay is going to hit the mainstream in 2016. A variety for our times, and with red Burgundy so out of reach, there's increasing focus on the best terroirs in Beaujolais. So is Chenin Blanc."
Jancis Robinson on Rhone 2014 - Viognier's year. "The appellation that has really been revolutionised in terms of average quality is St-Péray across the river Rhône from the busy town of Valence. The appellation used to be best known for rather ponderous sparkling wine but thanks to producers such as Bernard Gripa and Alain Voge, St-Péray is now the source of some of the most interesting white wine made in France."
The Washington Post on why a Virginia winery has started to make California wine. " By preserving the integrity of his Virginia wines, Wiles has turned Paradise Springs into a multi-regional brand — perhaps the first bicoastal U.S. wine brand."
Eric Asimov New York Times Wine School takes on Marsannay Burgundy. "Why Marsannay? Principally because, though good Burgundy is never cheap, Marsannay is more moderately priced than the more prized villages."
Also in the New York Times Fino Sherry for the undaunted. "What makes sherry singular is both the method by which it is blended over time and, for fino sherries in particular, the process by which it ages. The blending takes place through the solera system, in which newer wines are gradually mixed with older ones to produce a sherry encompassing many different vintages."