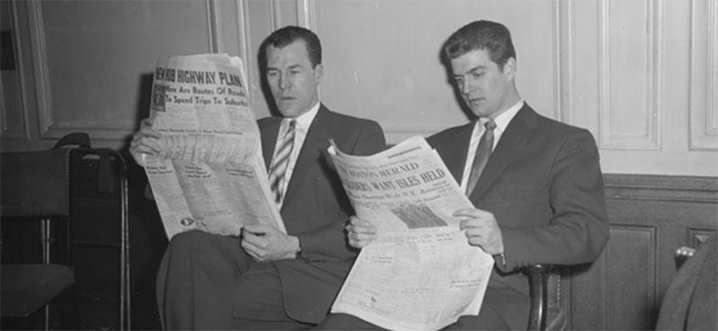 Handmaid's Tale wine is cancelled due to social media criticism reports The Hollywood Reporter. "Earlier on Tuesday, People revealed that MGM and wine seller Lot18 was releasing a collection of wines inspired by the Hulu show — two reds in tribute to Elisabeth Moss and Alexis Bledel's characters, Offred and Ofglen, and a white wine for Yvonne Strahovski's Serena Joy."
Bon Appetit on making wine with Yoda or Danilo Marcucci. "Marcucci refers to himself as "a simple Umbrian man," but in the world of natural wine, he is a master. He has 13 vintages under his belt. He's a consultant for nearly a dozen wineries scattered across the country—from outside Rome to Trento in the Alps."
CNBC on how a mother and son sold $1 million in wine condoms. "A joke about an unfinished bottle of wine, some plastic wrap and a rubber band led to over $1 million in sales for the Texas mother-son duo behind Wine Condoms."
The Drinks Business reports that British wine writer Steven Spurrier is to release England's first crémant in November, using wines from his estate in Dorset."Speaking to the drinks business last week, Spurrier said that the decision to make a less fizzy English sparkling from his property in the southwest of England, called Bride Valley, was in fact driven by adversity."
Punch on one of America's top 10 wine lists. "Perlman's minor superpower is that he's managed to created a wine program that's wonderfully eclectic without suffering from mission creep. Rarely do you encounter a wine list that feels so in sync with its restaurant—and that's saying something, given Vincent's menu, which is perhaps best summed up as "wanderlust-y."
Seven Fifty Daily on the emergence of non-vinifera wines. "Hybrid grapes don't get much love."