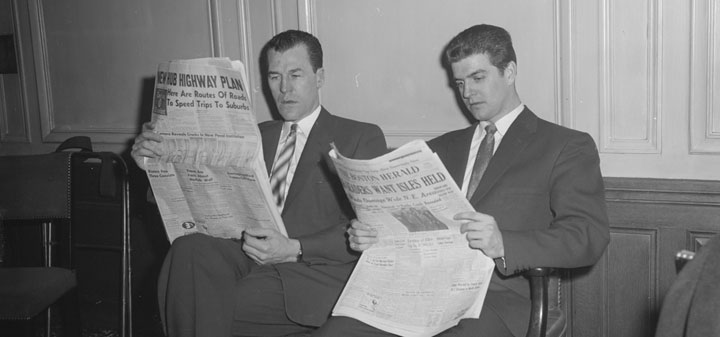 The Telegraph on a chemical in red wine and chocolate that defends against Alzheimer's. "These are very exciting findings because it shows that resveratrol engages the brain in a measurable way, and that the immune response to Alzheimer's disease comes, in part from outside the brain."
Food and Wine on pairing wine with sushi. "Champagne and Riesling—uncontested sushi-pairing champions—take up a solid portion of his wine list's real estate, but Smith loves opening up Burgundy and even richer reds from California."
"A house wine has to be something you can pull out and pour without a second thought."
The Huffington Post asks does wine go bad? "As a general rule, anything with sparkles will last one to three days after opening. Reds, rosés, and whites can survive up to five days."
Decanter asks if Steve Jobs made wine. he might have found a kindred spirit in a Bordeaux producer. "The winery space in Arsac was called a garage for the expectant press, yields were dropped to under 20 hectoliters per hectare, under half the usual crop for Margaux, and new oak was lavishly rolled out. Even more provocatively, the first vintage was priced more highly than Chateau Margaux, its direct neighbour and an 1855 First Growth."
Chester Osborn says Sagrantino will rival Shiraz in Australia one day reports The Drinks Business.