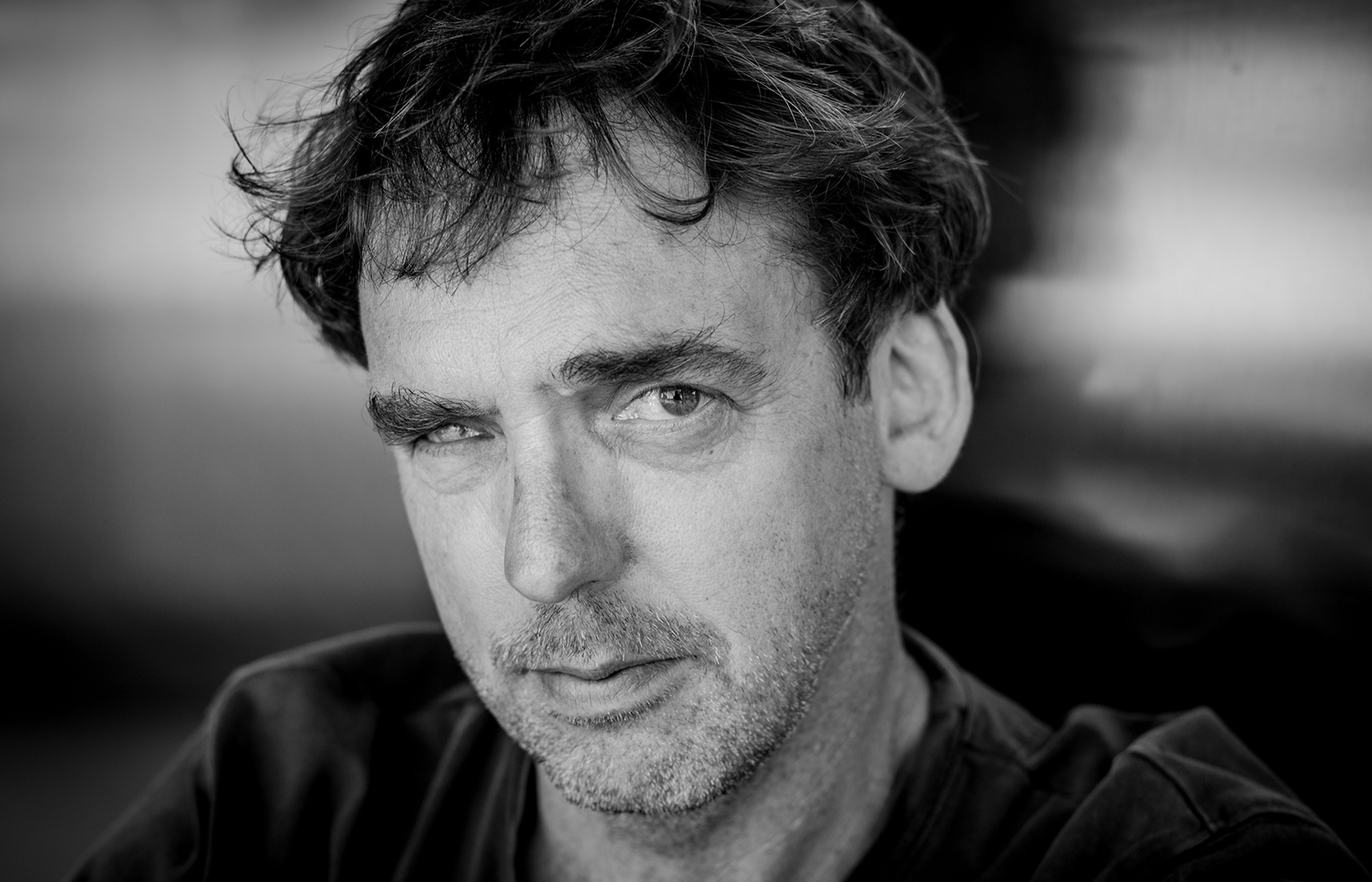 Riecine can trace its wine growing history back to 1112 A.D. via local church archives as the land where the vineyards exist was owned by a monastery until the 20th century,
The modern history of the estate starts with Englishman John Dunkley, who purchased 1.5 hectares of land in 1971 from the nearby monastery, Badia a Coltibuono. The first vintage of Riecine Chianti Classico was released in 1975. Dunkley hired another Englishman, Sean O'Callaghan, in 1991. The vision of Dunkley and O'Callaghan was to focus on pure Sangiovese rather than the blending of Merlot and Cabernet Sauvignon, which is allowed under Chianti Classico DOCG rules. Dunkley stated, "When Baron Philippe de Rothschild plants Sangiovese, I'll switch to Cabernet Sauvignon."
Though Dunkley is no longer alive, O'Callaghan has continued the tradition of focusing on a unique Tuscan expression of Sangiovese. Riecine has eight distinct high altitude vineyards in Chianti Classico which are farmed using organic and biodynamic practices. The winemaking is artisanal, non-interventionist and in many ways traditional in its approach. Grapes are handpicked and then fermented using only natural yeasts.
Monty Waldin talks to O'Callaghan about being an outsider pushing innovation in Chianti Classico.
Monty Waldin: Sean, how did you get into wine?
The short version. I was born in Sri Lanka, which makes it a bit longer, but my uncle who was planting tea with my father came back to England and planted a vineyard in Somerset, near Castle Cary. When I left school, he had a contact in Germany and sent me off there. I stayed. He expected me to come back to England, but I didn't. I spent eight years in Germany and studied winemaking, did some apprenticeships in Riesling areas and happened to get a contact in Tuscany.
Did you go to any other countries after studying in Germany and getting your winemaking degree?
I got experience once I'd been here. Actually I came here in 1989 just on a holiday. The only guy I could talk to was the Englishman who owned Riecine, a guy called John Dunkley, and ended up two years later coming back to work here. He offered me a job. It was a tiny winery, two hectares of vineyard. Once I'd been here for a couple of years, we went on holiday to Australia, which became a working holiday. I worked at Brokenwood in the Hunter Valley and got a bit of experience, and then came back.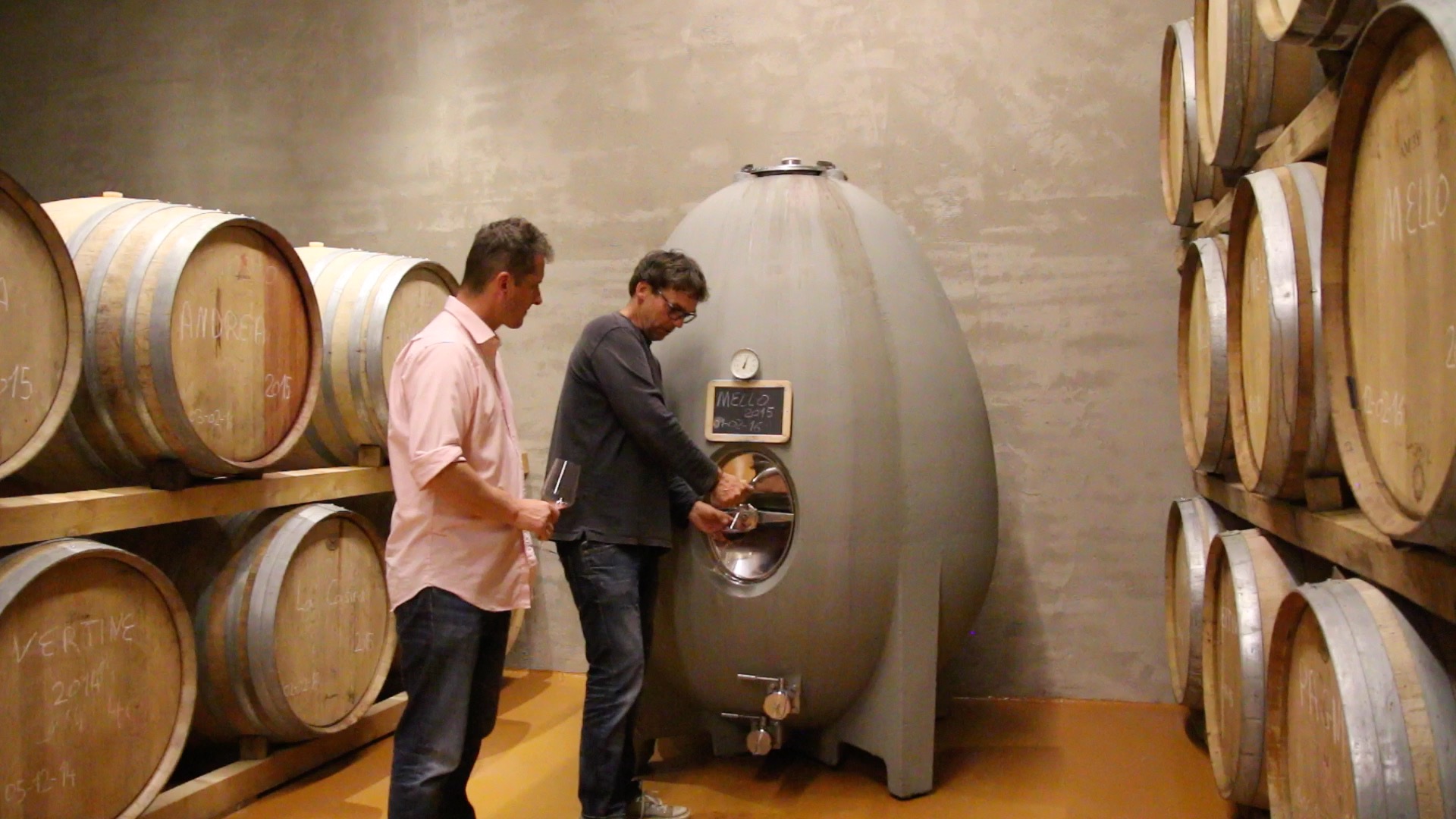 Why did you come back to John Dunkley at Riecine? What was going on there at the time?
John was a pioneer. He was one of the first in Chianti Classico to actually promote himself and the winery, and not just the brand of Chianti Classico. He started out with Sergio Manetti from Montevertine. They were very good friends. Sergio went towards the IGT Vino da Tavola way of doing the Le Pergole Torte and everything. John decided to stay with the Chianti Classico and make Sangiovese.
Rather than adding Bordeaux grapes, you mean? Is that what you're saying?
Yes. John's been quoted as saying that if Baron Philippe de Rothschild ever planted Sangiovese, he might think about planting Cabernet. That was the idea behind the whole Riecine. He was totally dedicated to the native grape varieties. He was also breaking the law, because when he started out, he left out the white grape varieties and the Canaiolo. He just made Sangiovese. I shouldn't say that one on camera, but…
It was a long time ago.
That's the way it was. After he was here for three years, he was told he was the best winemaker in Chianti, and he was English. That was pushing a few borders in those times.
Basically, he broke the rules, it's not like he was going to jail, but the recipe, if you like, for Chianti involve some red grapes, which it's a red wine, and some white grapes. Why do we need to bother with the white grapes?
The law was made a hundred years earlier by Baron Ricasoli to try and soften out the Chianti Classico. John just said, "We have really good Sangiovese. It's a great grape variety. Let's use it. Let's leave out the watery stuff, and let's make something." In those days, it was quite difficult to get the Sangiovese ripe. Putting in something slightly watery and light, it didn't help much. He just carried on in that way.
Then what was the next step for you and John at Riecine?
Well, I had to persuade John to hang on to the winery. Unfortunately, he lost his wife the first year I was there. We had a long talk and he said, "Let's do this together," or I said, "I'll be here if you want to do it together." We just carried on. I always said I'd make the same wine that John made but just try and put my footprint or my handprint on it. We just ironed out the corners. He always made the square one, which is very acidic and tight, which people loved in those days. I just tried to make it a little bit more drinkable when it was young, because it was pretty acidic when it was young.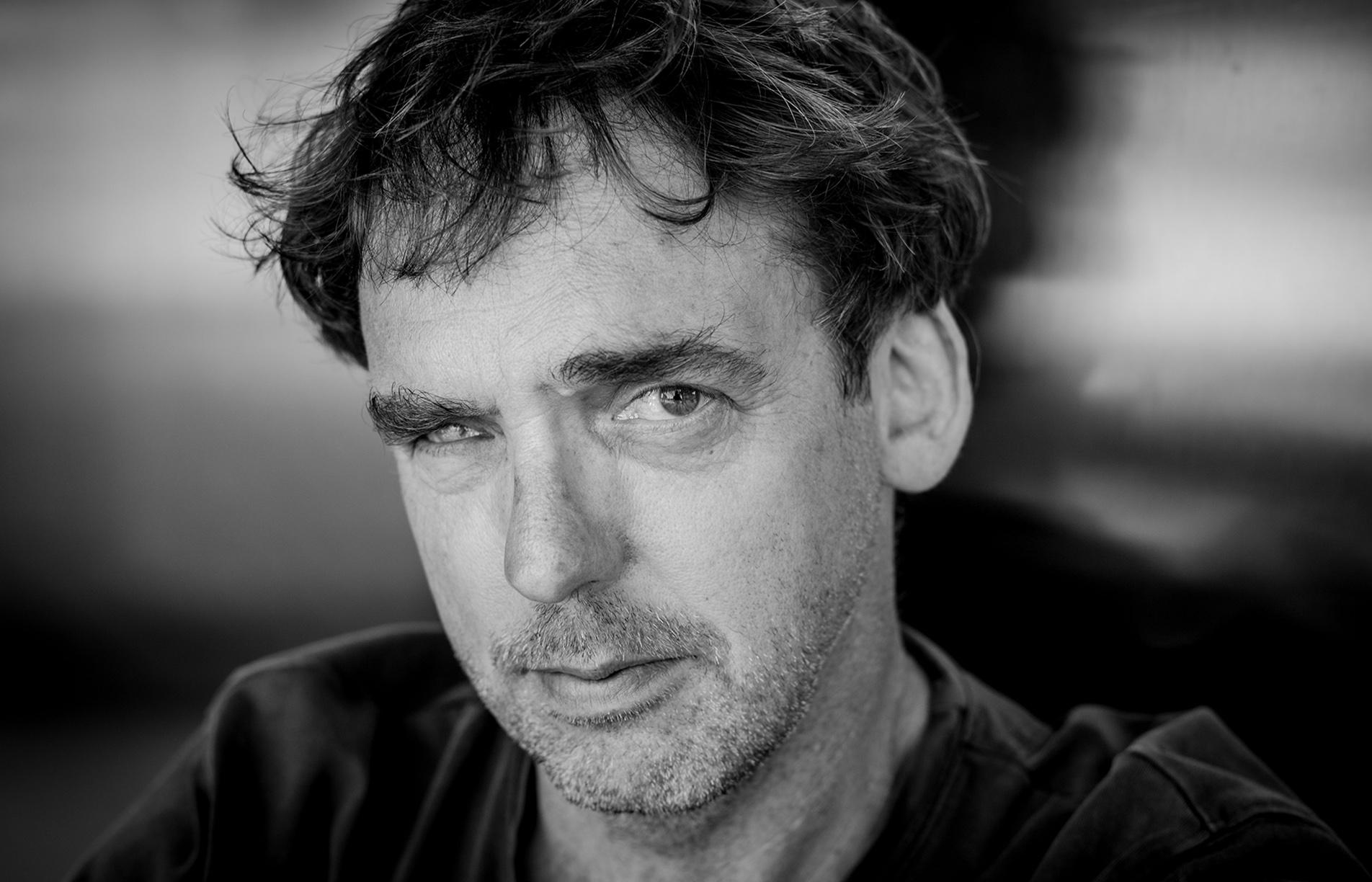 Sean O'Callaghan photographed by Monty Waldin
In terms of the Chianti conundrum, you have all these different subregions. There's Chianti, Chianti Classico, Chianti Colli Senesi from Siena, Chianti Fiorentini. It's incredibly confusing for normal human beings to understand, even probably for some winemakers. What for you would be the ideal situation? How can Chianti become better known given that it's made from this fantastic grape, Sangiovese, or should be?
Good question. As we are all in the Chianti area, we'd have to forget the past of why we're here with Chianti Classico in the Chianti area. I think we have to take it from here and go on. My advice to anybody making decisions in this area, they're more political decisions than anything else, would be to throw the whole area into one and just make Chianti, because in America, or in England, or wherever you go, actually nobody really knows. They understand it as Chianti and not necessarily as Chianti Classico or Chianti Siena. I would just call the whole thing Chianti and then go to subzones. You'll have Chianti from Loro Ciuffenna, Chianti from Gaiole, Chianti from Panzano, a Chianti from here. It's a big area and you'd have much more marketing clout if everybody got together.
Chianti and Chianti Classico cause confusion in the minds of consumers. Why is that, and what would your remedy be for making it a little bit easier for consumers to understand what is a massive geographical area?
It's very important that you understand the difference. Chianti Classico DOCG is an area which is different, politically and legally and socially different, from the Chianti DOCG wine production area. Personally, I think there are great wines coming from Chianti DOCG. We have people making wine in the Chianti Ruffina DOCG, in the Florentine areas and Pisa areas, which have their own character, but they're as good as anything we're making in Chianti Classico. I could get in trouble for saying that, but that's what I believe.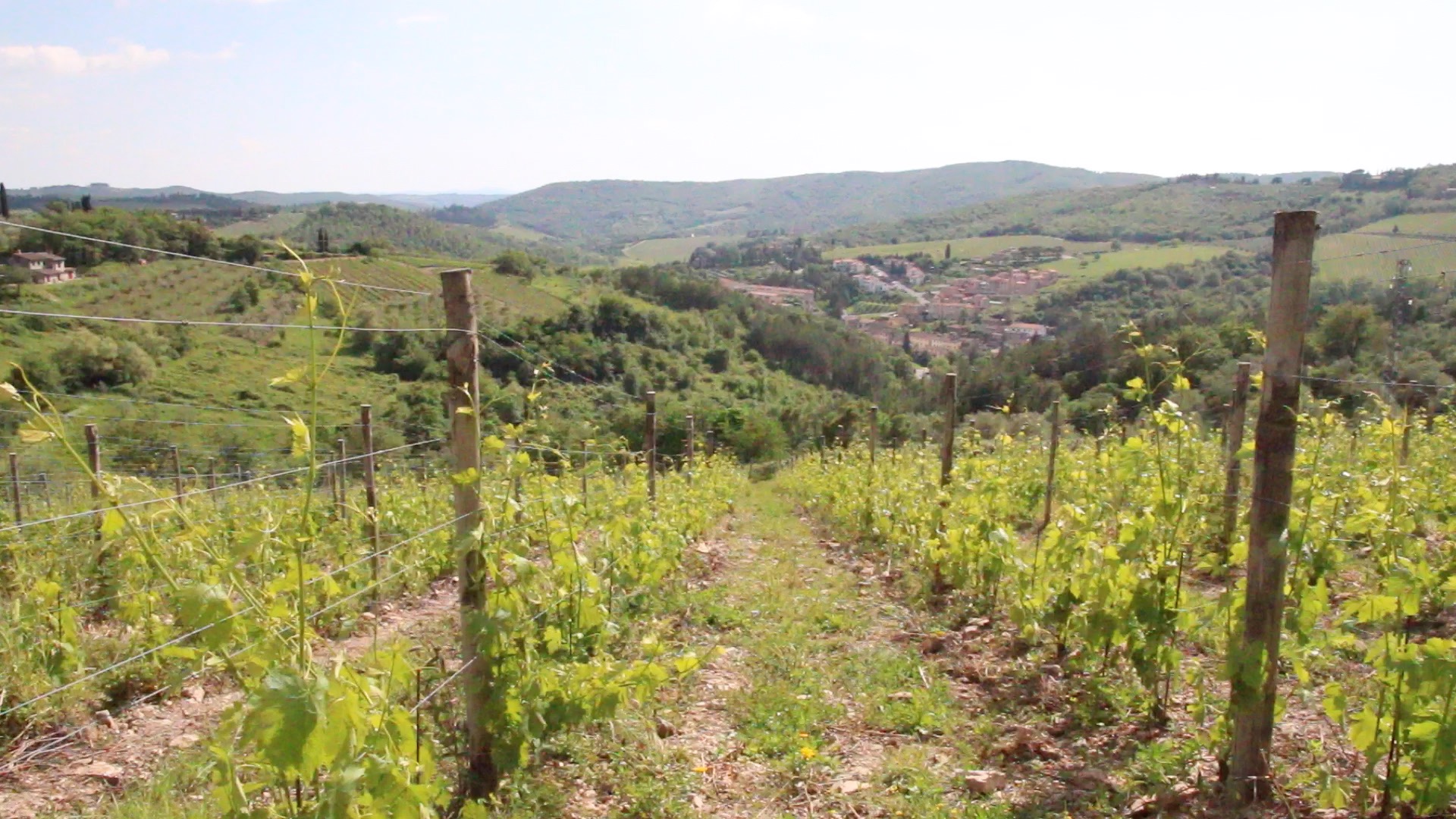 Are you suggesting that rather than get rid of the "Classico" word, just call the whole thing Chianti, and then perhaps label it by village? Explain some of the famous villages and the zoning issues.
The zoning, you could break it down. Within Chianti Classico, you have Panzano, which is only 20 minutes from here, Gaiole, and then you go outside, you go to Loro Ciuffenna, and then towards Siena, you have San Casciano, then go further afield. Unfortunately, historically, we have Chianti even in Pisa, but let's deal with it. I think we can make a big marketing movement if we throw it all together and let's just do villages which need to be defined obviously. That's the way I'd do it.
Chianti can be Chianti of Pisa, or Chianti of Florence, or Chianti Siena, for example?
I'd go smaller. If I said Pisa, I don't even know the villages in Pisa, but around here you would do Panzano, Gaiole, Casa de Nuovo. Then you go further afield, Monteriggioni. Then further afield.
Your Italian bureaucrat - they'd love to have your model, just every last square meter with its own name. It would be absolutely brilliant.
It would be total mayhem, but in the end, the name Chianti, or Chianti as a lot of Americans and English call it, you even read in Decanter or in these wine magazines, they talk about Chianti, and what they really mean is Chianti Classico. Even if they can't get it right, then who can?
In terms of the wine growing, the viticulture side, what's going on?
When I arrived here 25 years ago, I moved everything to organic immediately. That was the first thing I did. In the last 10 years, I started plucking things from biodynamics, which I like doing, and we have so many different plots all around Gaiole now that it's working. We use the 500, and then we seed out (sow cover crops or green manures between the vine rows) and then we cut it back and then we make our own compost. It's basically what farming always used to be and that is what I am trying to do. Trying to get the vineyards, not monocultural, but with as much life in the vineyard as I can.
Do your more traditional neighbors who see weeds, wildflowers in your vineyards think you are a terrible farmer because your vineyards look untidy?
Yes. When I first came here, I would walk into a bar and all of a sudden you would hear this, shhhhh - and they would all start talking about me because everything else was so clean and tidy and my vineyards look like hell. And so I had to just ignore it and carry on. It's gotten better. There are a lot more organic vineyards. We are turning Gaiole into an organic area as well. We have an agronomist in the village who is a pioneer in this area and he is doing a great job.
What is the hardest part about wine growing in Chianti in general, and in Riecine in particular?
What's changed is the climate. The climate has changed the viticultural aspects of what we are trying do. We used to drop half the fruit with the green harvest and now we leave it all on and make the rosé by picking two or three weeks later, earlier than the vintage. This is a perfect south facing slope, but sometimes you are looking for a different aspect because it has started to get hot. Everything has changed because you are looking for shade rather than opening up the grapes in July, now we leave everything shut because we do not want it to burn and get dried out. So things have changed a lot.
How hard is that as a winemaker? Obviously wine is made in the vineyard, but what changes have you had to make to the winemaking, in terms of, say, use of oak? What is your stance on modernism and traditionalism?
I'm sort of traditionalist with a foot in modernism, I suppose. It depends on what you call modernism. I'm taking winemaking probably more from a Burgundian art than from anywhere else. We're at 500 meters, so I'm lucky to be able to have grapes with acidity when we're picking, even in hot vintages like 2015. I'm just playing around with long macerations. If you call that modern, then that's what I'm doing. I'm doing long macerations and adding whole bunches to the fermentation. That's what they used to do hundreds of years ago. I suppose that's modern now. I don't know.
What's your view on the French-ification of Chianti historically, with the influence of Bordeaux grapes like Cabernet Sauvignon, Merlot, coming into the Chianti blend? Where do you stand on that?
Absolutely not. Just don't want to talk about it. I don't agree with it, and I just think we have some amazing grape varieties. If you're not talking about Sangiovese, you're talking about Canaiolo, Mammolo, grape varieties that we have, native grape varieties, and I just see really good Cabernet Sauvignon coming from everywhere, but the best is still coming out of France. I just don't want to throw myself into that area. I enjoy Sangiovese too much to be able to make anything else.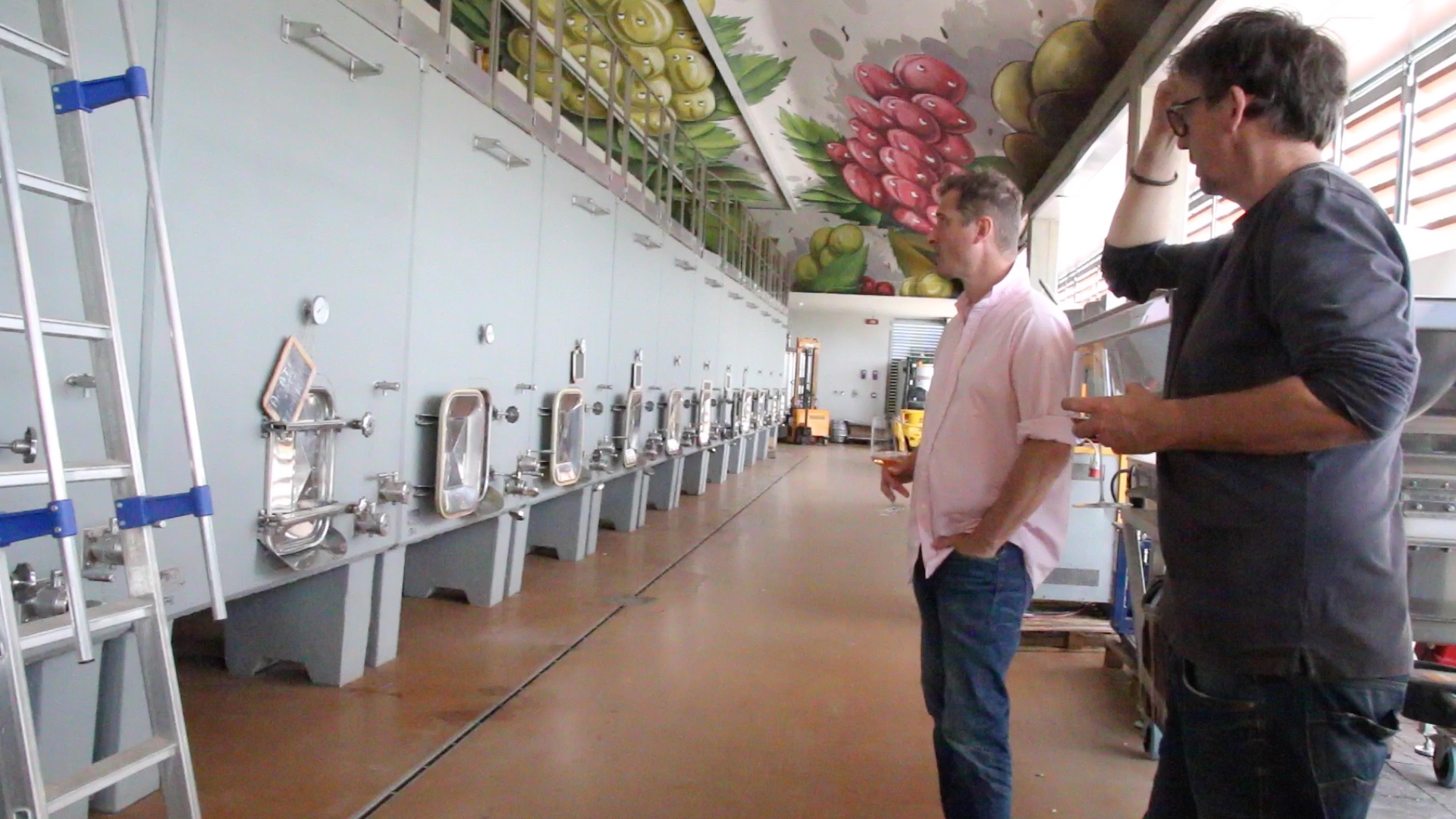 In terms of the wine growing area, what are the key elements in Chianti regarding the soil types and the climate?
We're looking at an area which is full of woods and olive groves. You don't have a whole lot of contiguous areas, like you do elsewhere where you may get 20, 50, 60, 100 thousand hectares of vineyard all in one go. It's all interspersed. The wonderful thing about Chianti is, if you go over a hill you've got a vineyard in a place which tastes totally different to the next hill.
We're standing now at 480 to 500 meters. We have a vineyard at 700 meters up on a hill over there, here it's limestone and clay. If you go 50 meters in that direction, it's just limestone and galestro, which is a sandstone slate. Everything changes whether you go 100 meters or you go two kilometers. Unfortunately, two days ago we had a big thunderstorm and the next door village got totally destroyed. We're fine so far. That's what happens. In this area, everything is different. Each vineyard speaks for itself.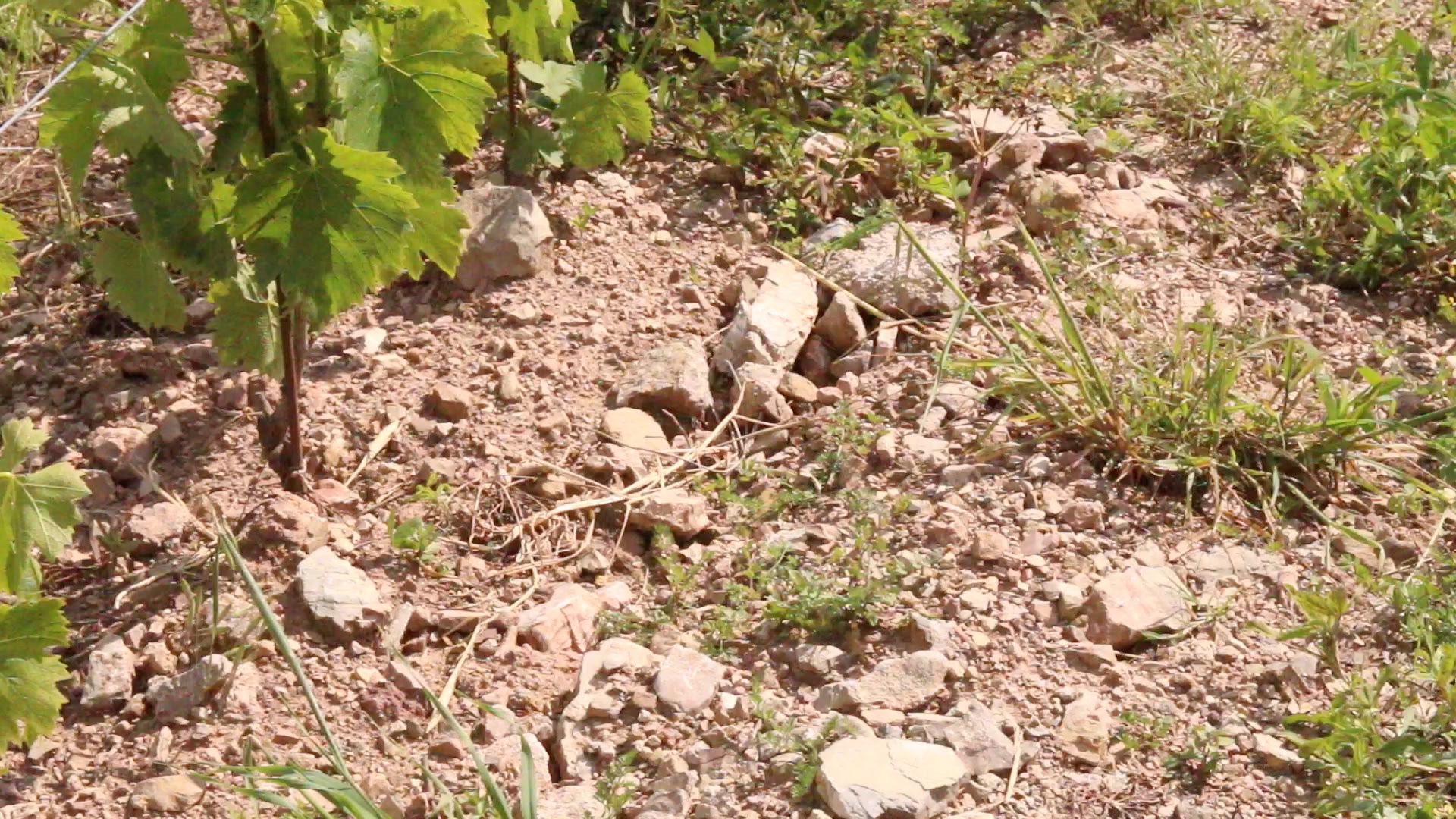 That is quite Burgundian, isn't it? Every few meters something is going to change.
Unfortunately we haven't been able to do the cru system here, and the zoning system. That's what we're looking at next, is to emphasize those differences in the vineyard areas, and the villages.
How much vintage variation is there from year to year in Chianti Classico wines?
Over the last 25 years there have been huge differences. The climate has changed dramatically, but over the last five years we've had 2012, which was a very dry vintage. For us, it's not so hot, but very dry, so the vines shut down and we had very elegant wines - 12 ½ to 13% alcohol.
I emphasize the vintage. I don't want to make a wine Coca-Cola-like that all tastes the same, so we're looking to make a wine from that vintage, and emphasize that vintage. I think there are big differences in vintages. That's why we have vineyards all over the place, because one year this vineyard will be great, the next year that vineyard will be great, depending on what's happening. I think vintage variations are very important.
How does the vintage variation manifest itself in the wines?
You get a hot vintage like 2011, and the pH and the acidity are what become very important. We used to have problems getting the grapes over 12 ½% alcohol. Now we're trying to keep them under 14, so it's very much a viticultural decision. The pH and the acidity are where the vintage makes a big difference. In 2012, which was considered hot and dry because the vines shut down, we managed to have wonderful acidity, and not with huge alcohol. I love to have wines with acidity in them, because it means you've got a background, a backbone to play with, and you can do something with the wines. That's what I'm looking for, to try and keep the acidity in the wine.
What are some of the taste differences? People often compare Sangiovese to Pinot Noir, in the sense that it's a grape that really transmits a sense of place, according to its soil type. What are some of those? What sort of flavors can we expect from a Sangiovese on say, galestro, or limestone, or sandstone?
That's quite a difficult question, because it depends a lot on the winemaker. A lot of winemakers here are trying to copy something which they shouldn't really be doing, but if you're making wine on a limestone here, it depends on the altitude. We're here at 500 meters. Within Gaiole you go 10 kilometers in that direction to San Giusto a Rentennano, another great winery, and they're at 250 on limestone, on loam soil. They pick two weeks before me. Within a certain area, you're going to get huge differences of what the grapes taste like.
I'm always jealous whenever I go to see Francesco at San Giusto. He shows me these huge, big, ripe Sangioveses, and I'm sitting at home with my light little elegant stuff, which is still fermenting, and he's already pressed off. 10 kilometers is a big difference. Depending on how high you are, where you are, and the grape. I could be here at 250 meters above sea level with this soil and I could be picking two weeks earlier and have a totally different result. It's not just the soil. It is the sense of place. It's the terroir, which makes the difference, it is a combination of everything.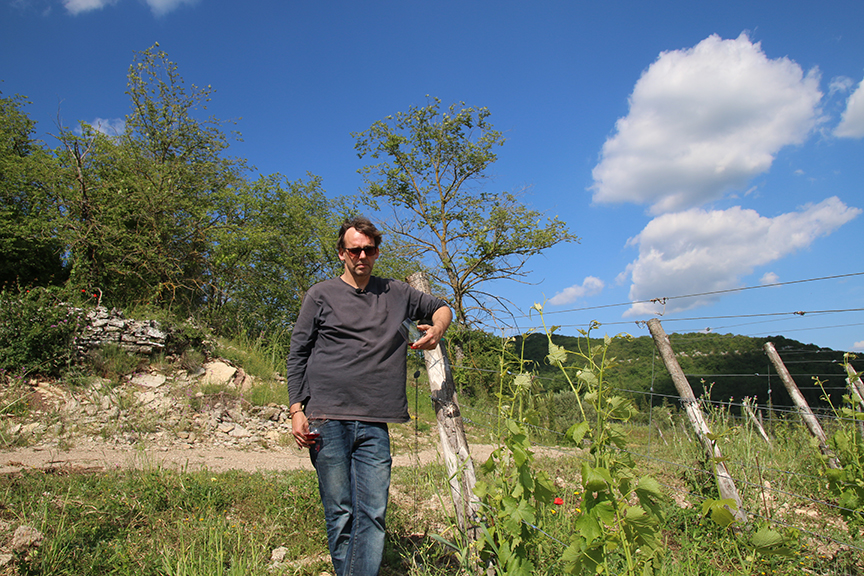 Another modern trend that we've seen, not just in Chianti, but in other regions as well, is these wines that are very jammy, as if they were picked from grapes that are slightly raisiny, slightly overripe, maybe to get high point scores from journalists. Where do you stand on that, in terms of your winemaking star?
I've never made a wine for journalists. What I like to drink is what I try to make. We're trying to make wines with an acidic backbone, so it's becoming more and more difficult due to climate change, it's gotten hotter. Being lucky at 500 plus meters, we can manage to do wines which are elegant. I use long macerations, I use in some vintages 15 to 20% whole bunches. People think that gives more added tannin, but it actually softens the wine. I'm not worried about color, so my wines are quite often light, more Pinot Noir-esque in color. The winemaking is just an extension. The wines are getting more elegant as I go on. I'm not looking at people or looking over my shoulder and saying, "What do you think of that? Do you think I should make that a bit..." I'm actually making my own decisions. I'm nearly 50 now, so I think I can do that by myself.
Monty Waldin was the first wine writer to specialize in green issues. He is the author of multiple books, including The Organic Wine Guide (Thorsons, 1999); Biodynamic Wines (Mitchell Beazley, 2004); Wines of South America (Mitchell Beazley, 2003), winner of America's prestigious James Beard Book Award; Discovering Wine Country: Bordeaux (2005) and Discovering Wine Country: Tuscany (2006), both Mitchell Beazley; and Château Monty (Portico, 2008).
Buy Monty Waldin's detailed guide to the nuts-and-bolts of Biodynamic wine-growing on
Amazon
.