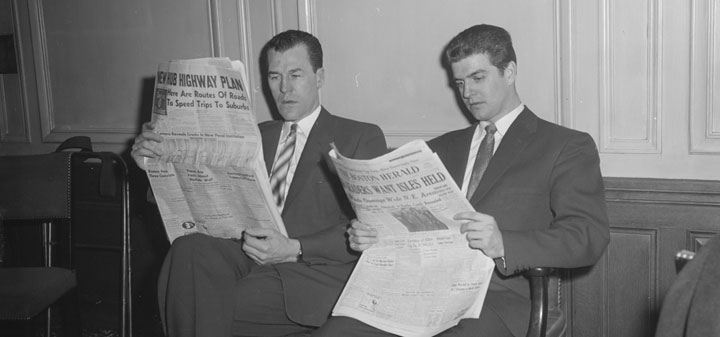 Forbes on the world's most exclusive wine club. ""We currently have 60 members," says Hervet. "Our maximum will be 100, no more, otherwise it is no longer special. I expect we will be full by next year."
The New York Times on Château Lynch-Bages, which operates Viniv, a niche company that helps clients create their own custom blends. "It sounds a bit like Build-a-Bear for oenophiles, but Viniv has cachet and a growing clientele across Europe, Australia and the United States. D.I.Y. cabernet sauvignon isn't the only enticement."
The Sacramento Bee on summer wine trips.
Newsweek sings the praises of English sparkling wine. "Global warming has meant that while the overall temperatures in southern England are still slightly below those in Champagne, there is now enough annual heat to create a competitive product."
The Washington Post on a world class wine born near Shangri-La. "Only 500 of the 2,300 cases produced will be allocated to the American market, and initially it will be available only through four retailers: Calvert Woodley in Washington, Sherry-Lehmann in New York, K&L Wine Merchants in San Francisco and Wally's Wine & Spirits in Los Angeles."
Treasury Estates sells its US brand portfolio. "It didn't disclose the buyer of the wine brands."
Jancis Robinson profiles Bordeaux's Denis Dubourdieu. "Dubourdieu was an early critic of overripe wines, even losing the odd client over his refusal to keep grapes on the vine so long that they started to shrivel."
The Los Angeles Times is excited about Californian Roussanne. "Not surprisingly, Roussanne delivers contradictions in the glass, with flavors and sensations that seem at once exotic and indeterminate. The fruit tends to fall into the pear and peach spectrum, though mango and pineapple make appearances, as do quince and apple, grapefruit and pomelo, even a kind of creamsicle orange."
Decanter reports on price rises in Chablis as a result of weather problems.