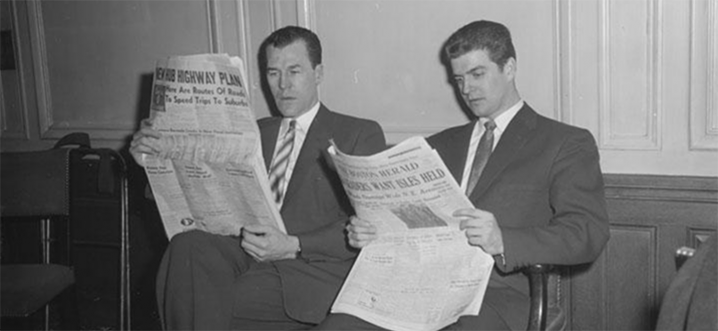 Posting and Toasting on Sasha Vujacic wine venture. "From its humble origins in 2010, Aleksander has expanded to include six vintages. Here we see a shirtless Sasha loading a barrel onto a truck. Family business indeed!"
Bloomberg on great wine hurt by bad labels. "A surprising number of great wines have stodgy, traditional labels. No one would give a design award to pricey Château Lafite Rothschild's low-key packaging, which features a dull 19th century engraving of the château."
NPR on "The Sideways" Effect." "Pinot noir production in California has increased roughly 170 percent since Sideways was released," says wine industry analyst Gabriel Froymovich of Vineyard Financial Associates, noting that total wine production has increased 7 to 8 percent during the same time."
Newsweek reports that Russians are told to drink more wine, less vodka. "The Russian market is shifting in favor of wine," he said. "People are beginning to understand and be interested in quality wine. Of course, everything has to be in moderation: You can die from drinking a bucket of water. Wine must also be taken in moderation, even though the majority of Russians don't understand that."
Vogue explores summer reds. "Italian wines are perennial favorites when the temperature outdoors spikes above 75 degrees, perhaps because the country endures its own sticky-hot spells."
Amazon is making a private label wine reports Forbes. "King Estate's NEXT will sell two single-variety wines, a $20 Pinot Gris, and a $40 Pinot Noir on Amazon, alongside a $30 red blend. Initial production is a modest 1,500 cases of each, with four more labels in the pipeline."
In Decanter "this week sees the bi-annual update of one of the more interesting revisions of the 1855 classification that comes care of Liv-ex wine trading platform in London, started in 2009 and now in its eighth edition."