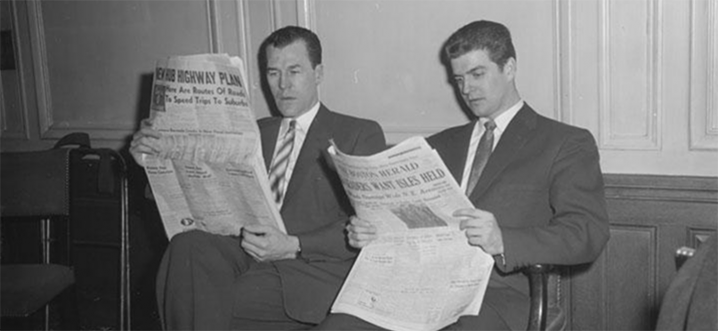 Refinery 29 on how to speak wine talk. "Most of us know when we like a wine and when we don't, we just lack the words to describe WHY but the WHY is everything," Milne says. "The WHY is what makes your palate yours, and there is no shame in that...If we can view wine as just a language and geography game, then all we really need are a few back-pocket terms."
The Missoulian on the case for Montana wine. "Oaxaca believes, with the backing of scientific research, that global climate change will warm Montana to the point of being the next great wine-growing region of the United States, and he wants to get in on the ground floor and encourage others to do the same."
Bon Appetit says don't drink wine when you are sad. "Not only is alcohol a depressant, but pouring a drink to escape emotion is a bad habit, one that has been glamorized by everyone from Charles Bukowski to the cast of Sex & the City to today's top 40 music. It's a habit that's so easy to fall into and so hard to get out of. I've watched alcoholism destroy people I love."
In Decanter Andrew Jefford salutes a Russian renaissance in the Gassac valley. "Chirkunov is the third Russian to buy a major Languedoc estate after Dmitry Pumpyansky purchased Prieuré de St Jean de Bébian in 2008, and Boris Pakhunov of the Russian wine and spirits group Praskoveyskoe bought St Martin de La Garrigue in 2011 and then the Corbières property Ch de St Louis in 2012."
Jancis Robinson explores bargain wines. "My blanket recommendations for sources of value have been South Africa and Muscadet for whites, and Chile and Beaujolais for reds."
Punch on vintage Amaro. "But when you head down the rabbit hole, there are a whole lot of unknowns. What ingredients are in the bottle, and how will age effect the botanicals? "
Seven Fifty on why French winemakers are going to South Africa. "French winemaking is not exactly new to South Africa; it has a long history there, dating to 1688, when the Huguenots joined the country's Dutch and German settlers and planted vines in modern-day Franschhoek Valley—Franschhoek is Dutch for "French corner."