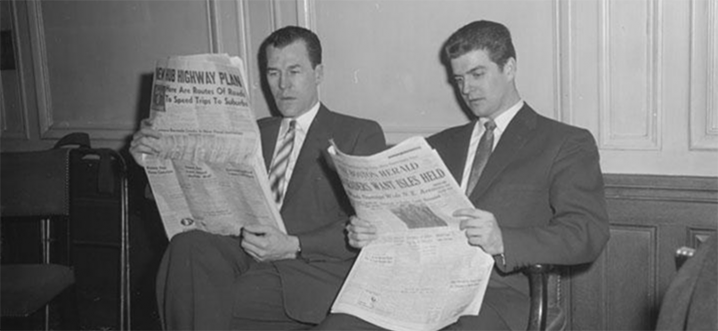 The Tax Foundation asks how high are wine taxes in your state? "Kentucky has the highest wine excise tax rate at $3.17 per gallon, followed by Alaska ($2.50), Florida ($2.25), Iowa ($1.75), and New Mexico and Alabama (tied at $1.70). The five states with the lowest wine excise rates are California ($0.20), Texas ($0.20), Wisconsin ($0.25), Kansas ($0.30), and New York ($0.30)."
The Napa Valley Register profiles Delicato Family Vineyards, ranked seventh nationally in terms of size. "Delicato's growth has been led by the launch of ultra-premium Z. Alexander Brown as well as the market-leading performance of its Bota Box, Noble Vines and Gnarly Head brands. Z. Alecxander Brown, made in partnership with country musician Zac Brown, quickly became the number 1 new wine brand of 2016, according to Nielsen research."
Vogue asks is it wrong to put ice in your wine? "The color, texture, and aroma of the wine is compromised by ice. If I feel a wine needs to be colder, then I put the bottle in ice for a few minutes—no need to add it directly to the wine."
Jon Bonné in Punch on Portugal's everyday white wines. " Yet there is a universe of other dry wines from Portugal, most made from a roster of little-known grapes that have survived the whiplash of globalization."
Palate Press asks how much should a winery charge for a tasting? " Wineries in most European countries, unlike their American counterparts, have tended historically not to charge."