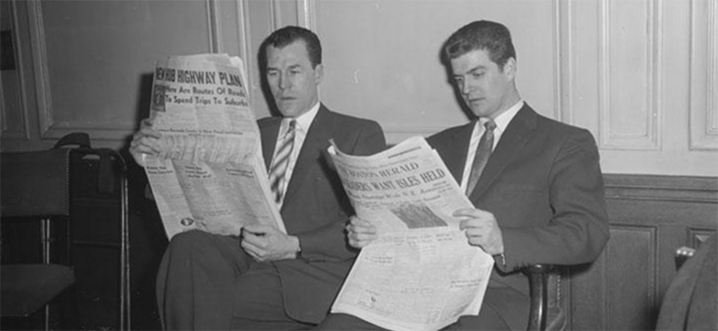 Refinery 29 on how to chill wine. "Ideally, white wine should be enjoyed at around 49-55° F, which is probably a lot warmer than your fridge is keeping it (fridges are typically around 35-40° F), and thus, probably a lot warmer than you're used to drinking it."
Paste Magazine on how to open wine without a corkscrew. "Sabrage, the act of cleanly (not hacking) severing the top off a wine bottle, is often used for ceremonial occasions like weddings, but can work any time you find yourself without a corkscrew – and if you happen to have the right bottle."
The Telegraph reports that elaborate wine descriptions could make wine taste better. "Researchers at the University of Adelaide found that elaborate descriptions on wine labels positively influenced the customers' expectations, emotions and willingness to drink."
Jon Bonné in Punch profiles wine entrepreneur Paul Grieco. "Grieco filled the list with essays in the spirit of Hunter S. Thompson. (On Austria's Heiligenstein vineyard: "Vineyard workers still attempt to tame this outcropping of Middle Earth, accompanied by geologists looking for a rationale and prostitutes looking for Eliot Spitzer.")
in Decanter "Jane Anson reports on a tasting of Château Montrose, nicknamed the first growth of Bordeaux's St-Estèphe appellation, including the fabled 1982 vintage and going right back to 1975."
The Drinks Business reports on a Kickstarter project which is a decanter that claims to save wine for nearly two weeks. "Cotton claims his airtight device can keep wine fresh for at least 12 days after a bottle has been opened, with laboratory tests and wine experts verifying its claims, including Tom Harrow, AKA The Wine Chap and wine director at UK retailer Honest Grapes."
On The Italian Wine Podcast Monty Waldin interviews Bibi Graetz of Bibi Graetz Winery in Fiesole.