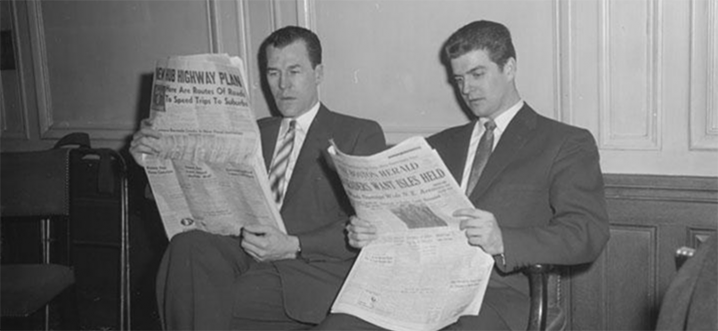 Decanter talks to a right bank wine consultant. "It turns out that Dupuch is an oenologist and consultant for around 20 of the biggest name Right Bank estates, even though you likely haven't heard of him."
Eric Asimov in the New York Times on the importance of everyday wines. "Instead, you will find better values by seeking out honestly made wines from little-known grapes and largely unknown areas."
Bloomberg on why China's wine tariff is bad news for California wine. "China just announced plans to add a 15 percent tariff on a range of U.S. products from pipes, to fruit, to -- yes, wine."
The WSJ on the hidden equation behind expensive wine. " For Mr. Melka, any wine over $250 retail and $500 on a restaurant wine list is expensive. But he believes it's worth the expense in both cases, because a good bottle of wine is "about building memories."
The San Francsico Chronicle celebrates Tablas Creek's Robert Haas. "As a vintner, he co-founded Tablas Creek Vineyard in Paso Robles, one of California's leading wineries. The role he played in establishing Paso Robles as a wine region, and in proving the potential of Rhone grape varieties on these shores, is matched by no one else."
The Wine Enthusiast asks are single site wines better than regional blends? "The minimalist philosophies of natural winemaking reflect this focus, as does the popularity of single-vineyard bottlings. Any winery worth its salt produces at least a couple of single-site wines in the hopes to express its terroirs even more clearly."
Quartzy claims that for the first time in nearly a decade rich people are spending more on art than wine. "Indeed, for the first time since 2010, wealthy folks have spent more money on art than "investment grade wine", which topped last year's Knight Frank Luxury Investment Index. The index ranks the investment performance of ten asset classes, from diamonds to stamps."