"I was lucky to work with Kim the first three years of my time at the winery," says Anthony Walkenhorst, head winemaker since 2005 at New Zealand's Kim Crawford Wines. Kim and Erica Crawford started the winery in 1996 by purchasing grapes from contract growers and leasing the production space from other wineries and in a short period of time became an iconic brand that helped build New Zealand Sauvignon Blanc as an international category.
Although the Crawfords are no longer with the winery, Anthony continues to be inspired by what he learned from Kim about making fresh, vibrant and "quaffable" wines. Their award-winning, aromatic Sauvignon Blanc has gained a huge following in the United States and can be found at many restaurants and retail shops throughout the United States and Canada. It is the largest selling New Zealand Sauvignon Blanc in America.
Grape Collective caught up with Anthony to find out how he keeps the quality consistent year after year at one of the largest wineries in New Zealand.
Lisa Denning: Can you tell us about your journey to winemaking?
Anthony Walkenhorst: It's quite an interesting story. I got involved in the wine industry when I was 16. I grew up in Australia and during high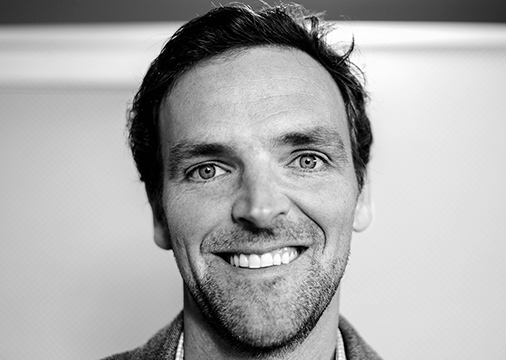 school, we had to go off and do work experience anywhere we chose. My first week was doing tennis coaching. I played a lot of tennis but realized that was not what I wanted to do for the rest of my life. The next week, my sister-in-law suggested I go off and do winemaking. I was living out by the Yarra Valley in Australia and I remember on day one I just absolutely fell in love with it. I knew right from that first day that it was what I wanted to do for the rest of my life.
From then on it was just about gaining as much experience and trying to learn from mentors within Australia and I went to study winemaking at Roseworthy College. After that, it was all about gaining experience around the world. It's a fantastic job, so varied. You're not doing the same thing every day. There's a lot of science. There's a lot of chemistry. There's that real artistic side as well and I love it.
You worked at several different wineries around the world. Which ones did you work harvests at?
In those early days, it was all about trying to get as much experience as possible and follow the seasons around the world. I worked in the Barossa Valley making Shiraz and then went back to the Yarra Valley where I worked with a really small producer, did about 200 tons of all sorts of different varieties. That was a great experience, being really hands on, but getting to work with some great fruit around the Yarra Valley. And then I headed off overseas and worked in Northern Sonoma, the Alexandra Valley and in Napa. I really tried to focus on high-end quality producers around the world and an array of different sized wineries.
What is your philosophy of winemaking?
It's evolved over the years. I don't really have a set philosophy that I've always continued on. What I really believe is that the wine should showcase the region that it's growing in. Most of the wine at Kim Crawford isn't single vineyard, but we want to showcase the variety and the region. One of the keys when I make the wine, is being really true to type so, for instance, as soon as you put your nose in the glass and smell it, you know that it's made of Sauvignon Blanc.
Kim Crawford is one of the iconic brands of New Zealand. How did it become so well known and so popular in such a short amount of time?
It's amazing to see how popular it is and it's only been 20 years. 1996 was their very first harvest. I think there's a lot of things that went into the success, but Kim and Erica focused on doing things a lot differently than other wine companies. One of the key things was coming out with the virtual winery, where they didn't own any vineyards or wineries and everything is done by contract. Wineries are expensive. There's a lot of equipment that you need to buy that you only use for a small period of time over the year. It was quite smart to share those resources and use a contract winery where you're not having to put a whole lot of money into equipment that's sitting around. Also, by using contract wineries and vineyards, they could spend a lot more time out in the market, talking to the trade and consumers. I think that really pushed the door open for New Zealand wine in those early days.
The other part of it was that they spent a lot of time in North America. Many other wine companies in Australia or New Zealand went the traditional UK route but Kim and Erica spent a lot of time in the USA and Canada, just again, talking about the wine. So that really started things off. And it's always been a fun brand. We haven't taken ourselves too seriously. We want high quality and we want to make good wine. But, from the work we do in the winery to the way the sales team takes it out to the market, it's all about having fun and just doing things a little bit differently than the traditional wine companies. Those little elements have really made us popular here in the United States.
What changes have you seen since they left?
Kim left in 2008 and Erica finished in 2010. Obviously we've grown into a big winery. We now own three wineries within New Zealand and a lot of vineyards as well. About 50% of the grapes that go into the Kim Crawford are contract grown and the other 50% are estate grown. So that's been a bit of a change. But the philosophy behind the winemaking and the style hasn't really changed at all. It's all about the fresh fruit coming through, the tropical notes. I was lucky to work with Kim the first three years of my time at Kim Crawford and he taught me a lot, so I've continued on that philosophy and that style.
How have you kept the quality consistent as you've grown?
That's a real key for us and is a major focus for me as a winemaker and a team in New Zealand. The key for us has been sourcing grapes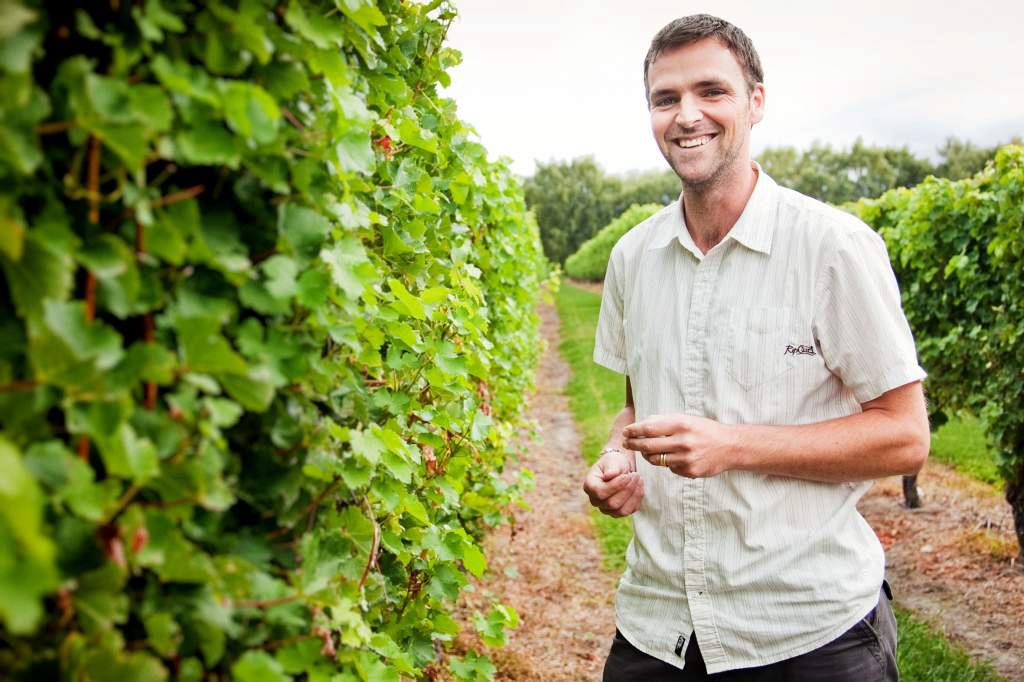 from all over Marlborough. As we've grown, we've bought vineyards and we've also taken on more contract growers. We have some of the largest holdings of vineyards as a company, and that really gives me a huge number of options when it comes to the blending process. To be able to pick out the ones that suit the style. So in cooler years, we'll tend to go more into the warmer subregions and source more from those. And vice versa. We're always able to find those flavors within Marlborough.
We end up at the end of harvest with around 240 different tanks of Sauvignon Blanc and then it comes down to the blending, tasting those wines, to really pick out the ones that suit the Kim Crawford style. We tend to narrow it down to around 120 that go into the Sauvignon Blanc. We've got a very strict regime to make sure that the ones that don't meet the style, or the quality, don't make it in. We're able to pick out the ones that suit the style. And that's the great thing about Marlborough, it's relatively consistent in terms of the flavors that we get. We can try and minimize Mother Nature to a degree.
How different is it year to year in terms of the vintages?
It's normally pretty good. There's not a huge variation. We bottle six different wines of Sauvignon Blanc from our six different subregions and each one shows its own flavors consistently. We're starting to see that a little bit more as the industry is getting older and the vines are getting older. We're seeing more consistency in each of the styles and it makes it easier for me when I see that evolution.
The 2017 vintage has just been released. It has very consistent flavors. We are heading into more of those tropical fruit characters with our Sauvignon Blanc. There is a little more citrus and some of that nice, fresh grassy element. It's looking really great now and within the next 12 months, it'll keep looking great.
Do you do any experimentation with organic or biodynamic farming?
We do. We source a few grapes from organic producers. And it's something that we are keeping our eye on. It's probably more in-house knowledge at the moment. We'll see in the future where that takes us.
What is it about New Zealand Sauvignon Blancs that make them smell and taste so different than other Sauvignon Blancs from around the world?
We are pretty fortunate to have the combination of great soils and a beautiful climate that makes our Sauvignon Blancs unique. The climate is very coastal and we're influenced by those cold ocean breezes that come in and the nighttime temperatures tend to drop down quite low in the evening. That really helps to keep the acid and the freshness in our wines. The soil types are quite variable all throughout the region and that has a massive effect on the type of wine we produce as well. The more stony soils give us wines with more of that tropical fruit character and the heavier soils tend to give us really great intensity and be in that grassier spectrum.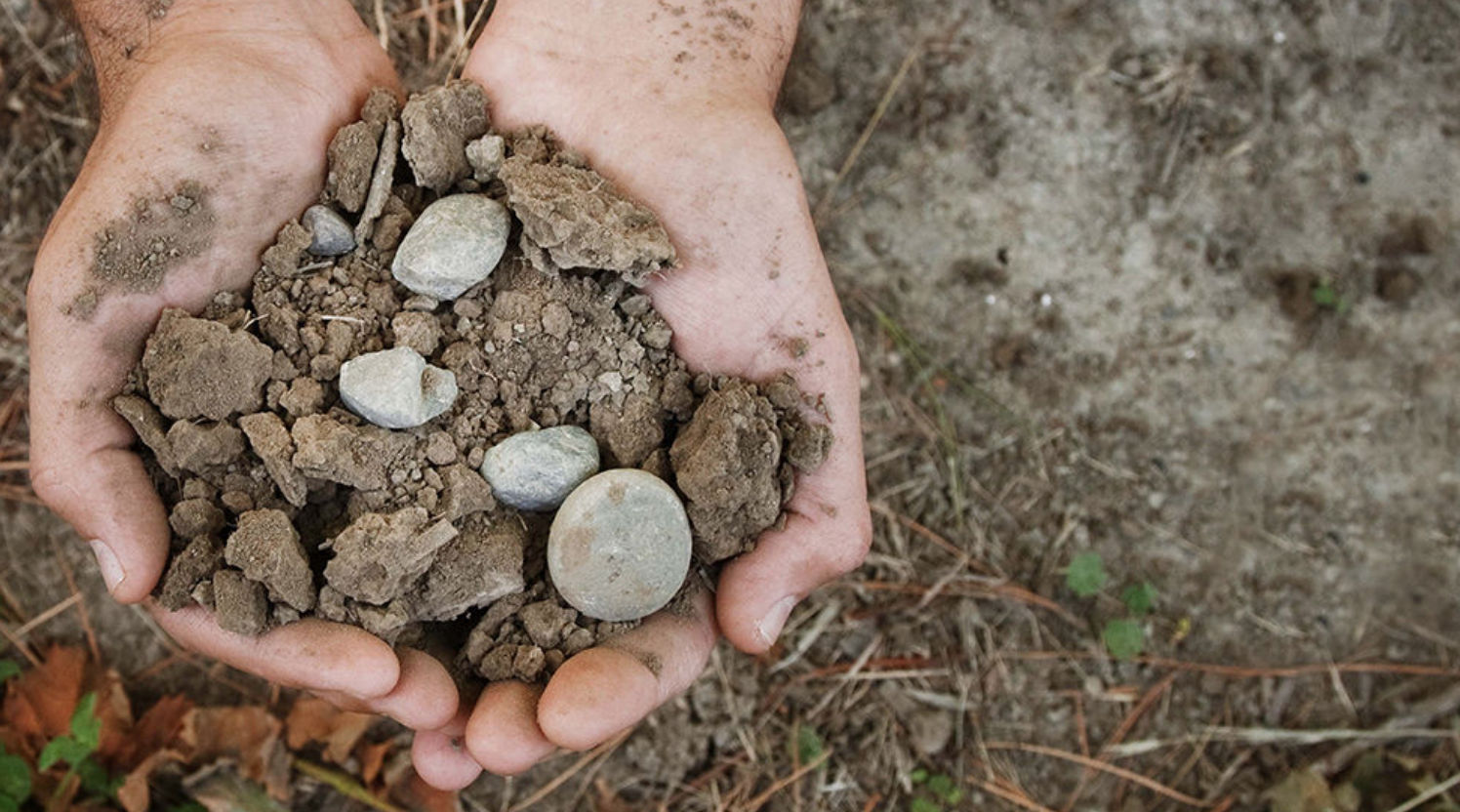 We interviewed a winemaker named Grant Phelps who makes wines in Chile, in the Casablanca Valley. His theory was, because the grapes in Marlborough move from fairly large distances, they spend a lot of time in a truck and that it was the maceration of the grapes in that climate that creates these flavors. And so, when he's making wines down in Chile, he's macerating the grapes for a longer period of time to try to get a little bit of that essence.
That is something we do find because we get the maceration of the skins with the juice when it sits in the truck for an hour or two after being machine harvested. A lot of the flavor comes out from those skins into the juice. And also in the winery, we've got a few tanks which are devoted to skin contact and we can control that process. We definitely get a lot more flavors from Sauvignon Blanc when they've been on the skins.
I have a friend who runs a wine store in Auckland, and he told me that New Zealanders have gone off Sauvignon Blanc and they're now more interested in Pinot Gris and oaky Chardonnays. Have you seen that in the local market?
We have seen a bit of a change in drinking, in terms of people moving from our Sauvignon Blanc maybe to Pinot Gris. In the developed markets where Sauvignon Blanc has been recognized and been there for quite a few years, people are looking to try something else from New Zealand. They're a bit more comfortable experimenting with different varieties. That said though, people still love Sauvignon Blanc on a summer's day. I don't see that ever going away.
What is your total production of Sauvignon Blanc?
This year, we're at around 1.6 million cases, of which 85 to 90% gets exported.
Can you tell us about the other grape varieties you grow, besides Sauvignon Blanc?
Within Marlborough, we've got a range of different varieties. Pinot Noir is big. We also do some lovely Chardonnay and Pinot Gris. On the north island we do a rosé from millot grapes and we also do a Chardonnay, and in another area of Central Otago we make our top-end Pinot.
New Zealand wines are often thought of as everyday, inexpensive wines. Do you make higher end wines, and are they a hard sell?
New Zealand has a reputation for really good everyday wines and that's fantastic. Our quality levels are really high and that's something we gotta keep pushing. But we're starting to develop that higher end tier of wines too. At Kim Crawford, we have a small parcel range, which is our reserve tier wines and they're pushing the boundaries a little bit in terms of winemaking and the fruit sourcing as well. It's more winemaking influence and I guess showcasing the best that New Zealand can do.
What would you say is your biggest challenge as a winemaker?
My biggest challenge varies. For the wines, our core Sauvignon Blanc, the challenge is to make it consistent every year. I think that's something that we really aim to do for this wine. When we are blending the wine it's a big focus for us. And that's something that tends to take a lot of time. Other challenges are making sure our quality levels are always high across the board. We source grapes from all over New Zealand and that takes a lot of time, effort and a lot of people to be able to manage all of those grapes and to make sure that we're doing the right thing on a vineyard level.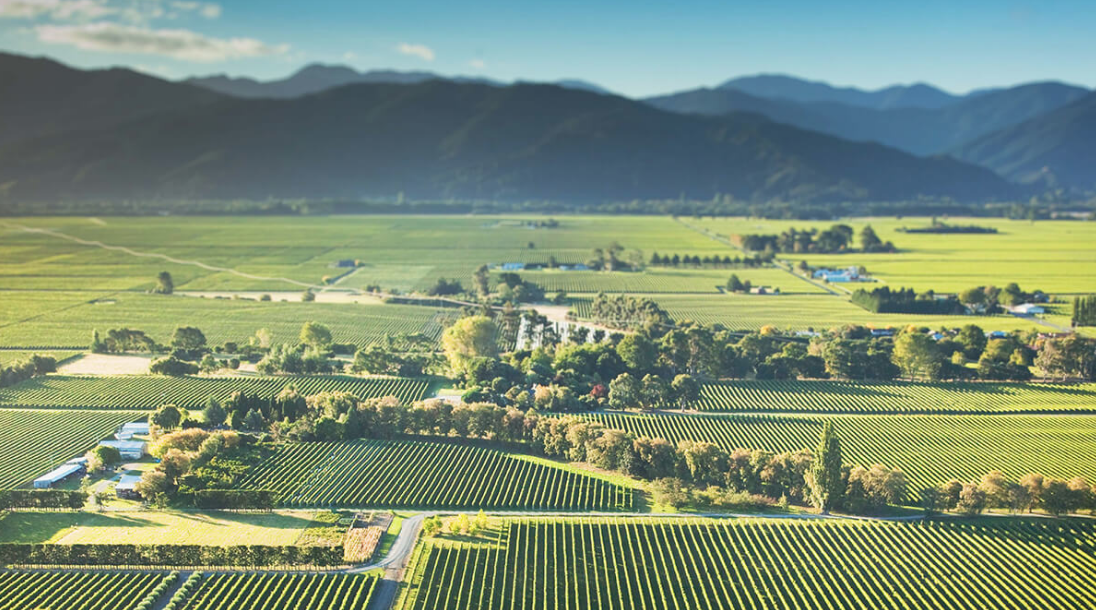 What about frost, from what I understand it's a big issue?
When I first turned up, there were some massive frosts in Marlborough, and I remembered the first time it happened, I woke up in the morning and it sounded like World War III was going on because they were flying helicopters to try and stop the frost. The helicopters sit above the vines and keep the air moving around. Nowadays there are a lot more frost fans, so it's like windmills that keep the air moving. The last two years we haven't had much frost though. I was talking to a guy the other day who works in the vineyards, and he said he didn't turn the frost fans on all season so, who knows.
What's your biggest joy as a winemaker?
Probably coming to America and seeing how popular Kim Crawford is. I love it, seeing how loyal people are to Kim Crawford, how well received it is over here. It's really inspiring and then I love getting back and making more wine.
And what do you like to drink when you're not drinking Kim Crawford wine?
Probably beer and gin. But I like all sorts of wine. I experiment and try to taste as much different wine as I can. New Zealand is a little bit tricky as we don't have great access to a lot of wines because we're a small country. We don't bring in a lot of European and North American wines. When I come over here I love going to wineries and wine shops to see the range and to taste as much wine as I can.