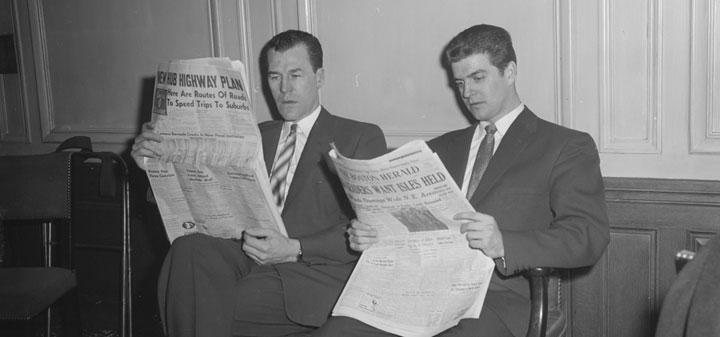 The Daily Mail on the cheap bottle that makes cheap booze turn into vintage wine (and it isn't April 1st yet). "Mr Paglione explained: 'It's all about the perfect amount of interaction with oxygen available for the liquid to "breathe" through the wood, and the perfect mount of oak contact of the liquid inside."
In the New York Post NYSLA seeks fines against New York retailers. "Empire is now facing $125,000 in fines after the SLA initiated a "request for assistance" in February 2014 to the North Carolina Alcoholic Beverage Control Commission, public records reveal."
Fox News asks is there a standard pour of wine at a restaurant? "When it comes to red and white wine, 5-6 ounces is considered acceptable. This allows a restaurant to get approximately 4-5 glasses out of a standard 750mL bottle."
In Eater, seven things you should know about Kosher wine. "Kosher wine is made "in precisely the same way as 'regular' wine." The only difference is that there is rabbinical oversight during the process and that the wine is handled "by Sabbath-observant Jews."
Lettie Teague in The Wall Street Journal on Jura wines. "The range of wines produced in Jura is remarkably wide for a region its size. There are red, white, sparkling and dessert wines as well as oxidative whites. This last category, in which air is deliberately introduced into barrels during the aging process, is the source of Jura's fame, particularly in the case of its best-known wine, vin jaune, or yellow wine."
In the Daily Beast a nuclear site is threatening some of Washington's best vineyards.
In the San Francisco Chronicle pairing wine with Indian food.
Jancis Robinson on Bordeaux 2007, "far from compelling."
The Washington Posts asks if Napa has to limit visitors where will they sell their wines?
Bordeaux's Château d'Issan fires cannons as storms approach to prevent hail from prematurely crushing its grapes reports Bloomberg.
Winesearcher reports that the Catholic Church has opened a bar.
Andrew Jefford in Decanter on the terraced, acid-soiled Ligurian vineyards of Cinque Terre.