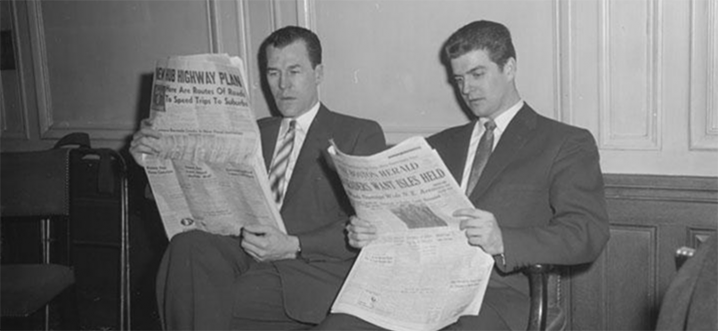 The Atlantic on how rich people are ruining wine. "In so doing, Trump joined the ranks of a relatively new class in America, the "lifestyle vintner," a type of hobbyist investor who makes money in another field and then buys into wine, mostly for the social and financial cachet."
The New York Times on being a sober parent in a mom wine culture. "Popular parenting culture doesn't have much room for sober sorts like us. Jokey messages on coffee mugs and T-shirts reinforce the notion that the best cure for the demands of our children is a generous glass of chardonnay. "
Bloomberg reports on a thief in court over $1 in stolen wine from a Goldman Sachs executive. "The former personal assistant to Goldman Sachs Group Inc. Co-President David Solomon allegedly admitted to his employer in November 2016 that he stole $1.2 million worth of rare wine from his collection and promised to meet with Solomon and his wife the next day to repay them."
The Wine Spectator asks does Napa need to chose between grapevines and oak trees. "Opponents, including many of the local wine-industry trade groups, fear the initiative will needlessly restrict hillside vineyard development. "
Wines from the cellar of the Blade Runner producer to be auctioned off reports The Drinks Business. "Jamie Ritchie, worldwide head of Sotheby's Wine, added: "The Jerry Perenchio Cellar is without doubt one of the greatest collections of mature wines ever to be offered for sale at auction."