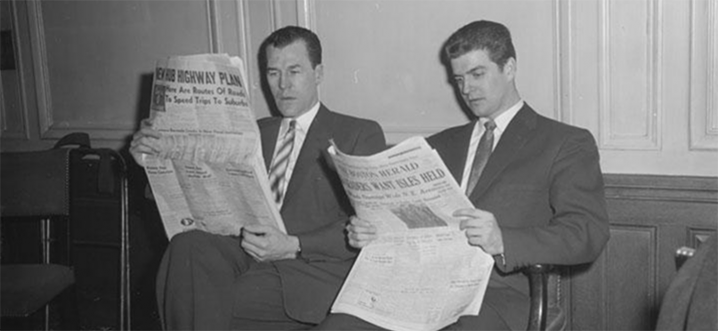 The Daily Beast likes canned wine. "The best part is you can take it to the movie theater," said Tada, who adores Champagne but who is loathe to open a full bottle because it generally goes flat before she can finish it."
The Guardian explores rosé. "Rosés are usually made with whatever red wine grapes are predominant in a region. In New Zealand and South Africa, that's often pinot noir, whereas in Argentina it's malbec, and in Spain tempranillo or garnacha."
Jackson Family Wines has bought Santa Barbara producer Brewer-Clifton reports the Wines Spectator. Brewer-Clifton is the third Pinot Noir–based winery Jackson Family has purchased in the span of a year. The deal includes Brewer-Clifton's second brand, Diatom, 60 acres of estate vineyards and a long-term lease on a winery and tasting room in Lompoc, Calif. Founder Greg Brewer has sold his shares in the company but will remain at the helm and continue to make the wines. The sale price was not disclosed.
The Telegraph asks is the world's best wine from Norfolk in England? "Beating off 17,200 other entries, it won the Platinum Best in Show at the Decanter World Wine Awards 2017."
Elite Daily on inspirational wine quotes. "And just to be perfectly clear, Andre Simon said it best: "Wine makes every meal an occasion, every table more elegant, every day more civilized."
Saveur on a Japanese wine community in the heart of Burgundy. "Sawahata, a onetime TV cameraman in Yokohama, met his wife, Sachiko, a former Japanese Airlines flight attendant—now Bissoh's sommelier and co-owner—when he was cooking in Naples and she was studying wine in Dijon."
Eric Asimov in the New York Times on good Vermouth. "What is vermouth? It's a fortified wine infused with herbs, spices, botanicals, fruits or vegetables. It is made with anything, really, that the chef, I mean, winemaker, believes will benefit the outcome."